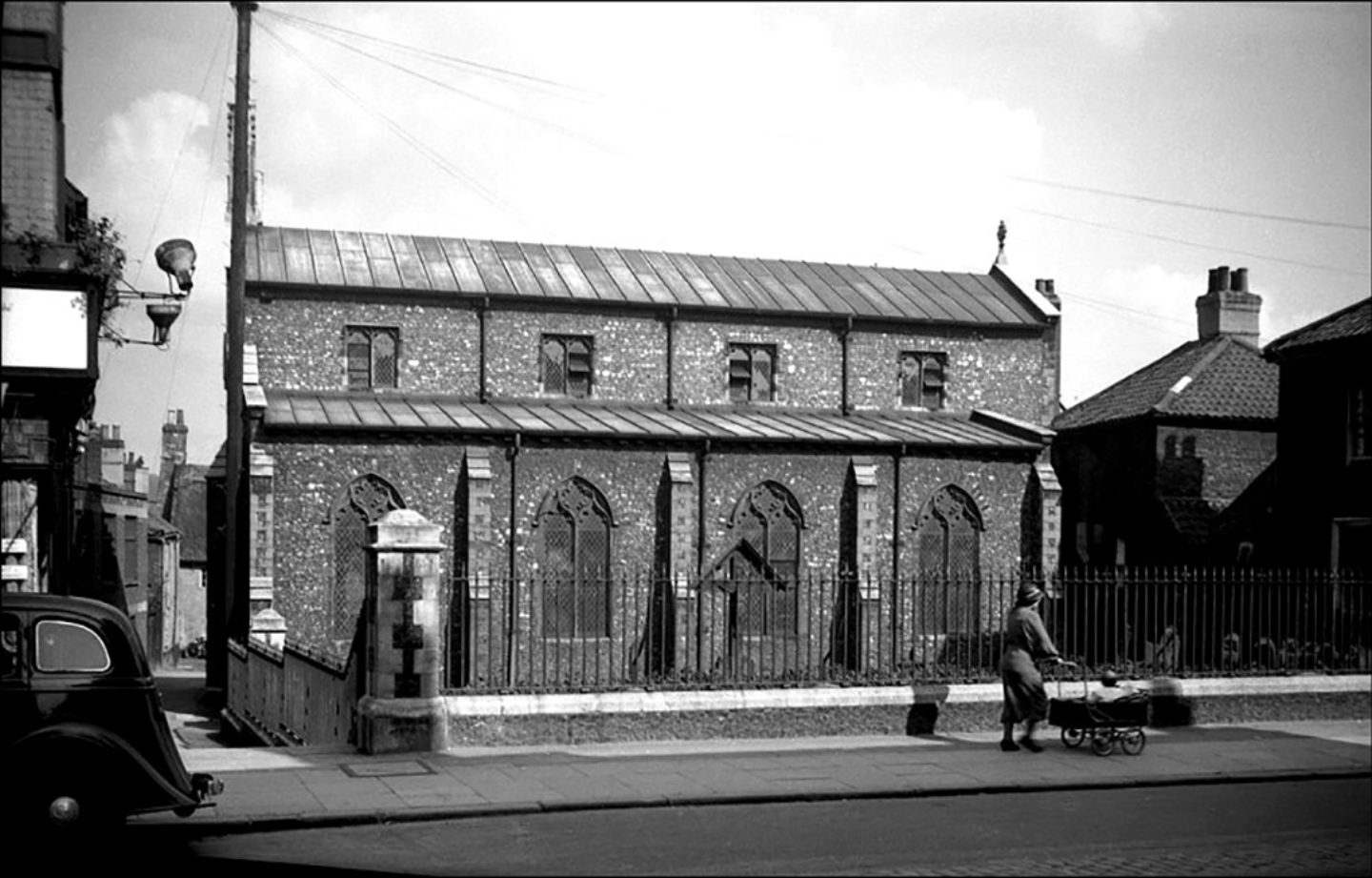 Our cultural home and beautiful building, St Swithins Church was built in 1349 and remained a working church until it was closed in 1891. In 1905 its condition was described by a newspaper correspondent "Of all the churches in Norwich doomed to ruin, St Swithins has lain longest in bad condition". Four years later, the same newspaper, under the headline "A Notable Restoration", announced that the church had been fully repaired, and a mission hall built against its Northern side (now the venue bar) due to the enthusiasm of its young clergyman, the Reverend John Sawbridge.
Over the following years the church hall was used as a men's club, Sunday school, a social centre for the parish with piano, seats, gym equipment and kitchens to support the community and later as the headquarters for the Home Guard during the Second World War.
By the 1950s the parish had declined further and the church was pretty much redundant and was used as a furniture store and, rumour has it, a mortuary for a brief period.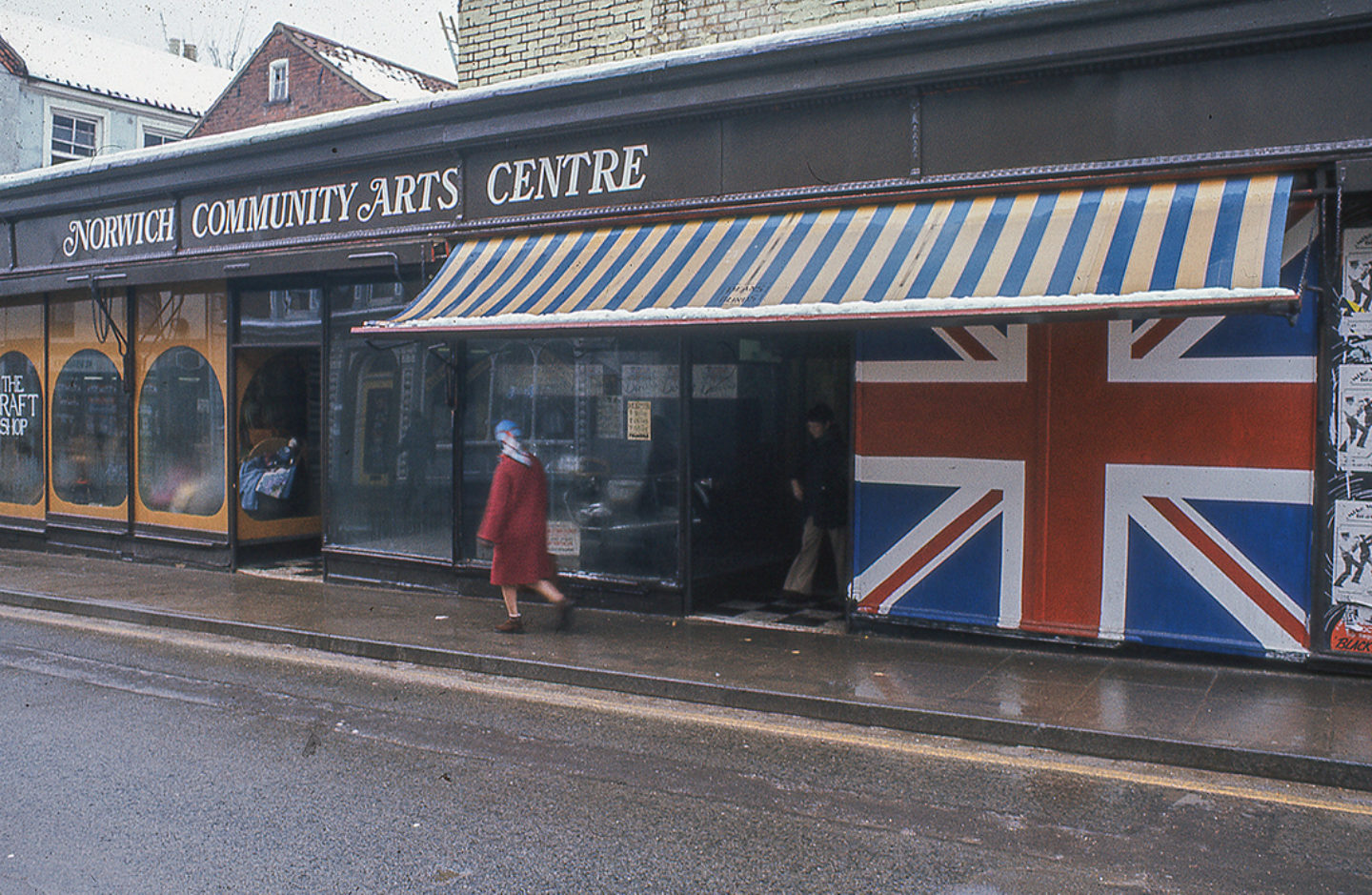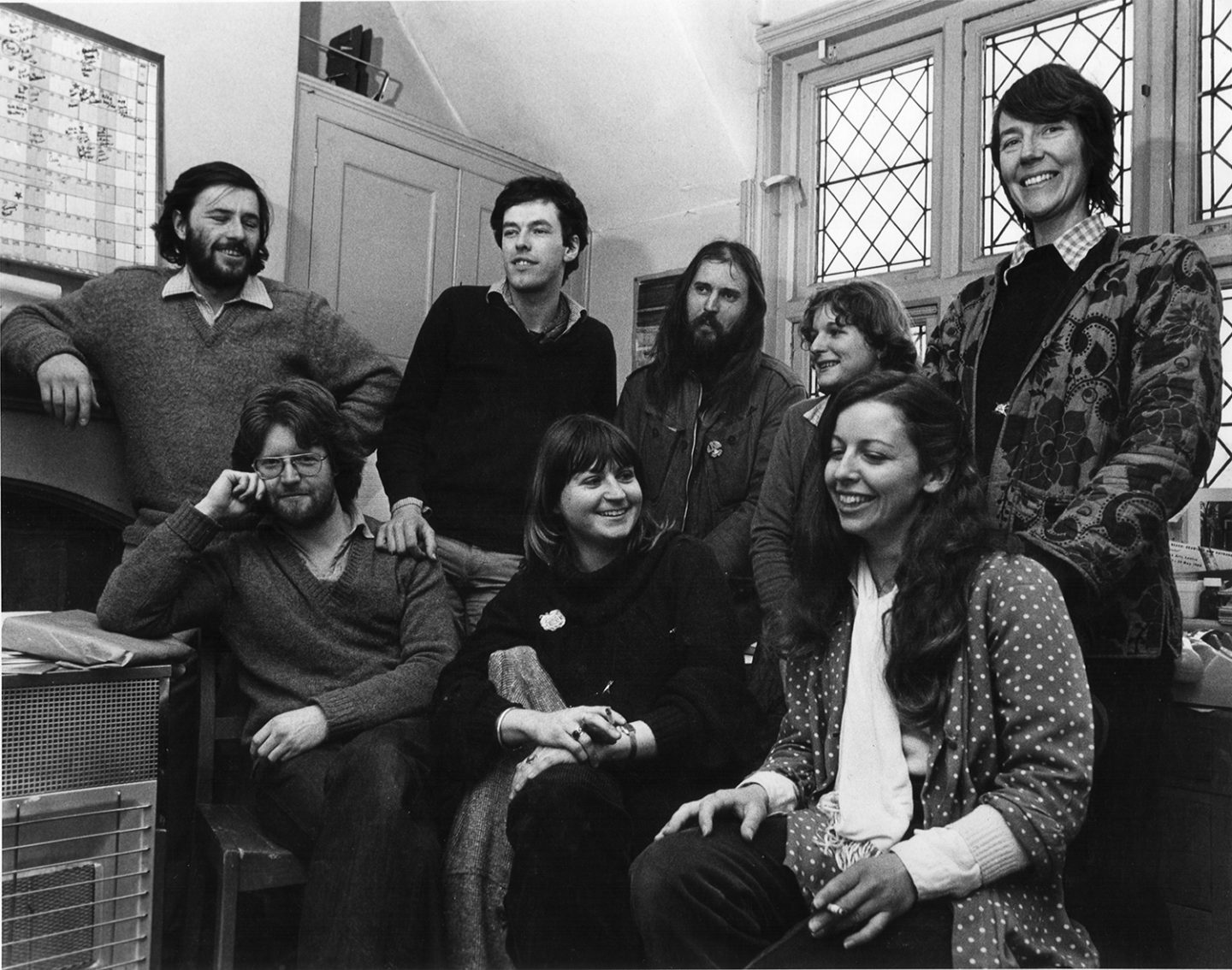 Then in 1976 a small group of enthusiasts began meeting with the aim of establishing an alternative outlet for both visual and performing arts. By the following year, Norwich City Council allowed them to occupy a ramshackle old carpet factory on St Benedict's Street (pictured above) and named it, as some of you may well fondly remember, Premises.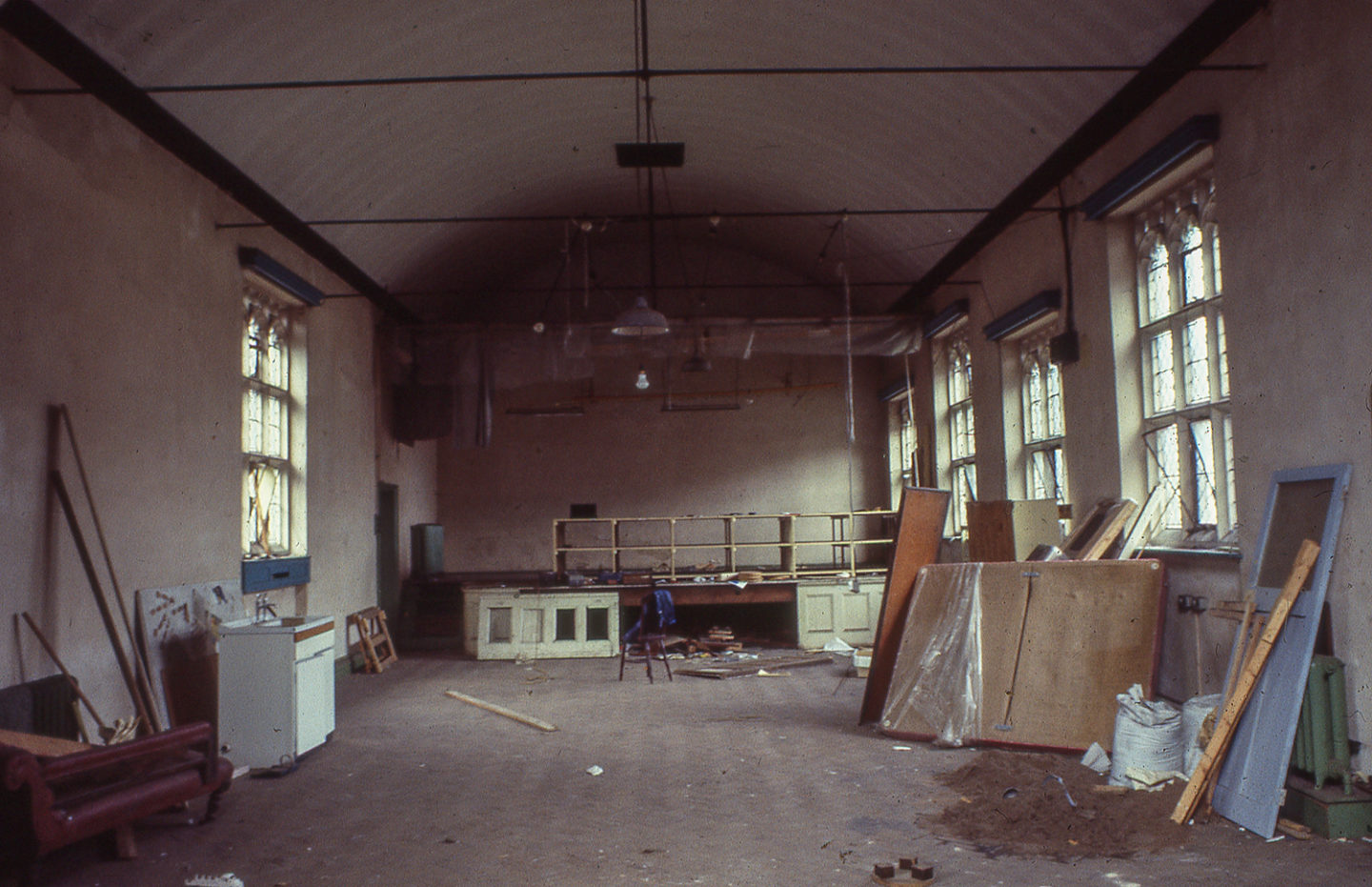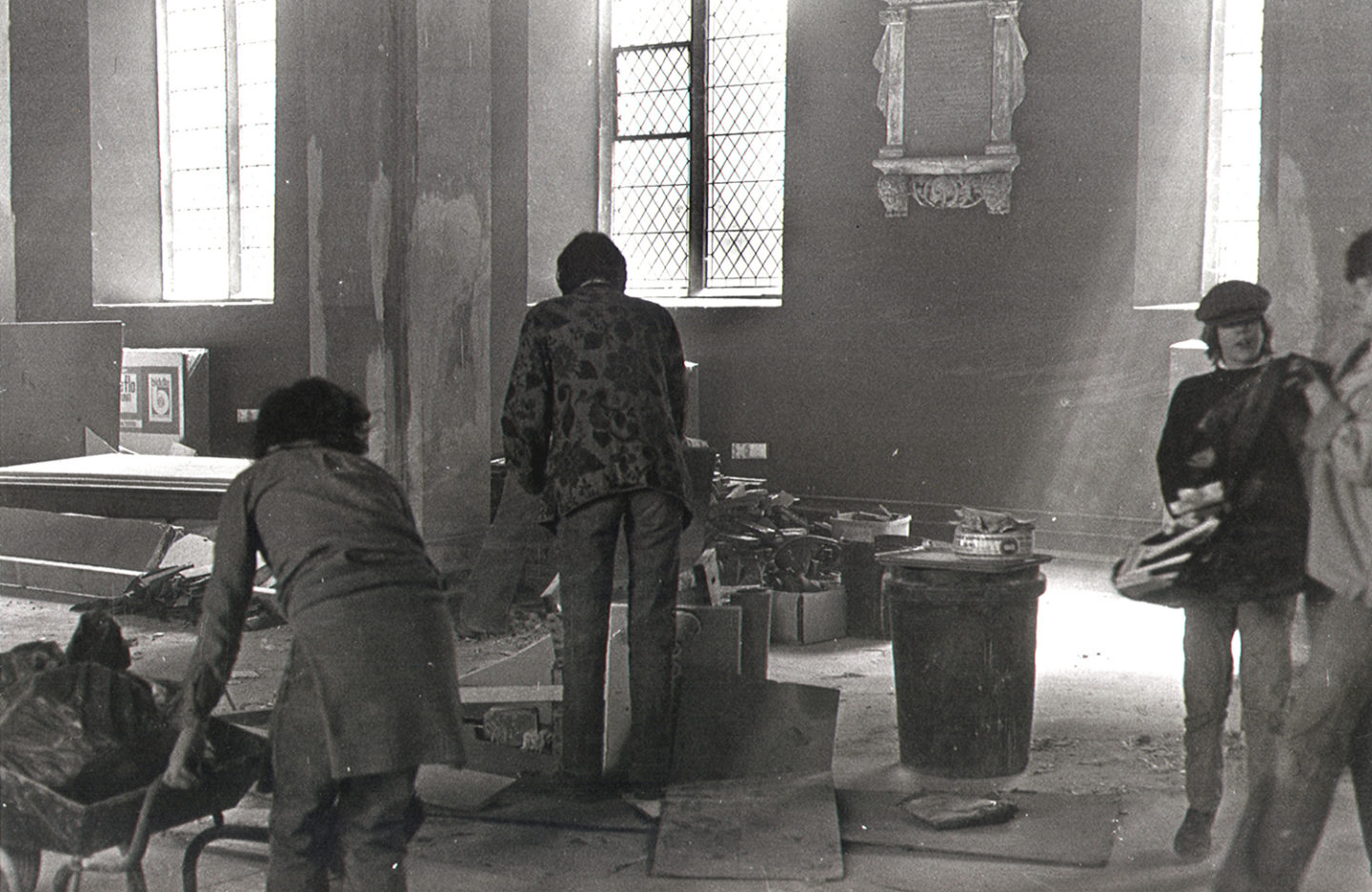 In 1980 the group managed to secure a brand new 'premises' just down the road in St Swithin's Church which became known as Norwich's iconic cultural arts venue we know and love today, Norwich Arts Centre.
It was a mammoth task to strip the church and make it a usable arts space. You can see a young Beth Orton pictured wearing the cap (her mother was one of the founders) helping to remove pieces of the old church.
Entry to the auditorium was down a little alley just off the main street which led you to the entrance of the box office where you would be greeted by a friendly volunteer and a paper raffle ticket.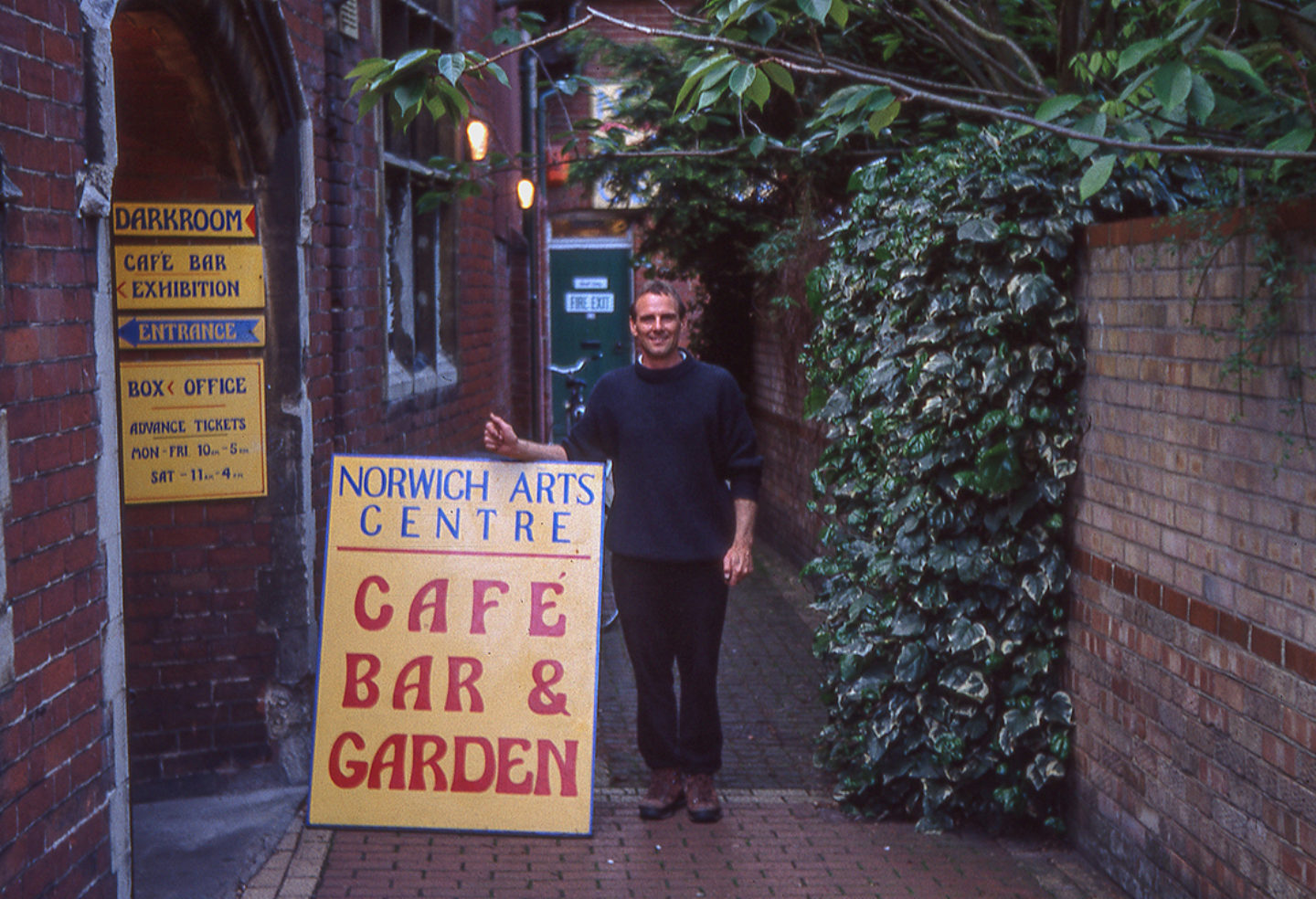 Happily secure in its new 14th century flint building the venue went from strength to strength pulling in the best new music, comedy and performance names on the scene. Amongst those who have appeared are Nirvana, Oasis, Muse, Coldplay, Kasabian and The Manic Street Preachers during the 80's and 90's.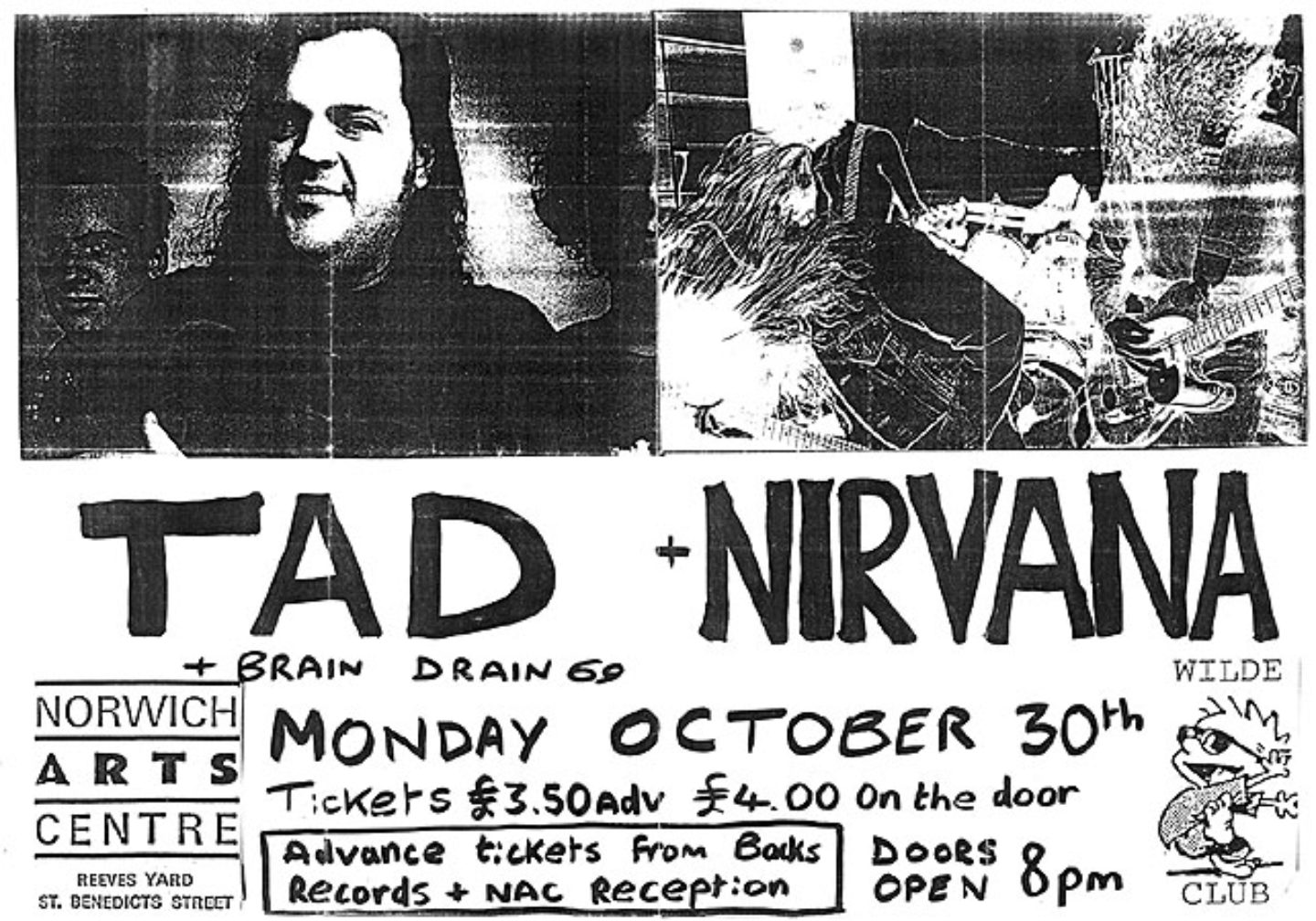 Nirvana made their Norwich debut on October 30 1989 as part of The Wilde Club music night and were headlining alongside grunge band Tad.
A live recording of the gig was captured and saved for your listening pleasure.
Following a National Lottery grant further major refurbishments were carried out in 1999 which saw the completion of a new glass entrance foyer and improved facilities throughout the building.
NAC continued to earn its reputation as a hot bed for new talent, playing host to early appearances from the likes of performance artists Bryony Kimmings, Hugh O'Donnell, Richard Dedomenici, Lemn Sissay, and Reverend Billy as well as top comedians like Mark Watson, Bridget Christie, Mark Thomas, Shazia Mirza, Russell Howard, The Mighty Boosh, Daniel Kitson and Josie Long.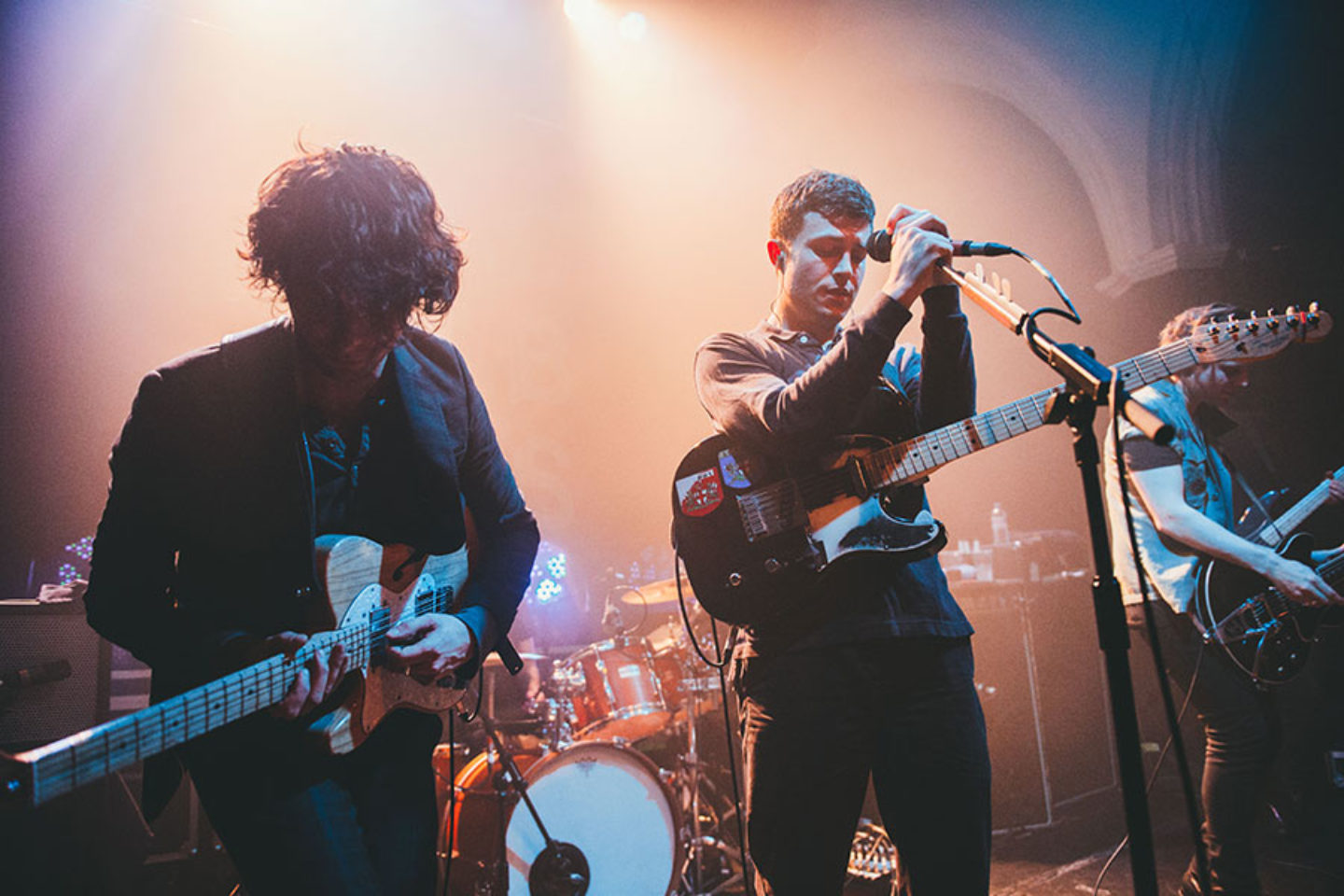 The venue also continued to provide a platform for new and emerging music with some top memorable gigs from First Aid Kit, Django Django, Savages, Kate Tempest and Young Fathers to name just a few over recent years.
In recognition of this the venue received the prestigious NME Britain's Best Small Venue award in 2014 and hosted a packed NME night with The Maccabees to celebrate.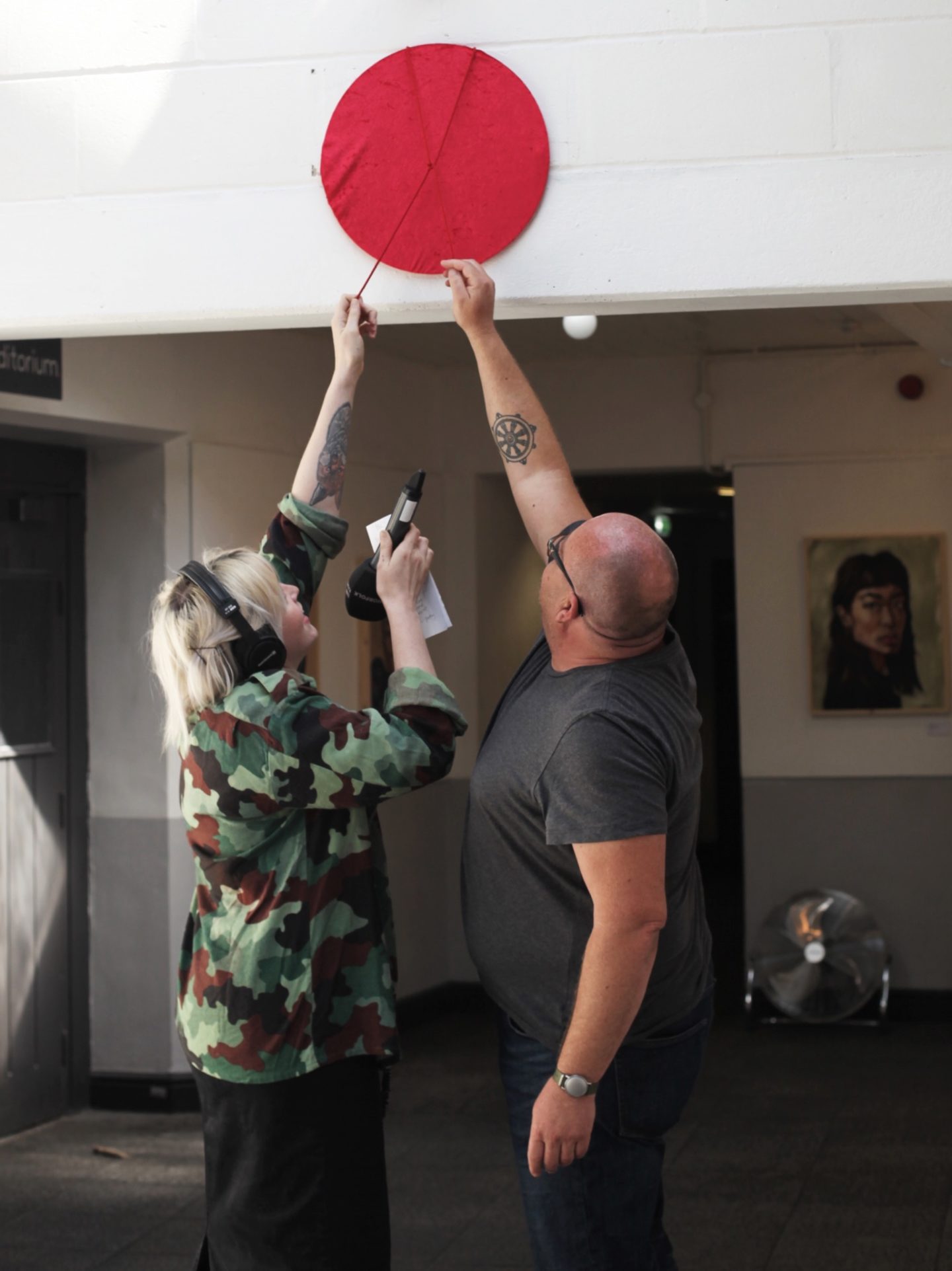 In June 2017 we were one of 47 venues across the UK to be awarded a BBC Music Day blue plaque in honour of our musical heritage. It was unveiled by director Pasco Kevlin and BBC Introducing presenter Sophie Little live on the radio.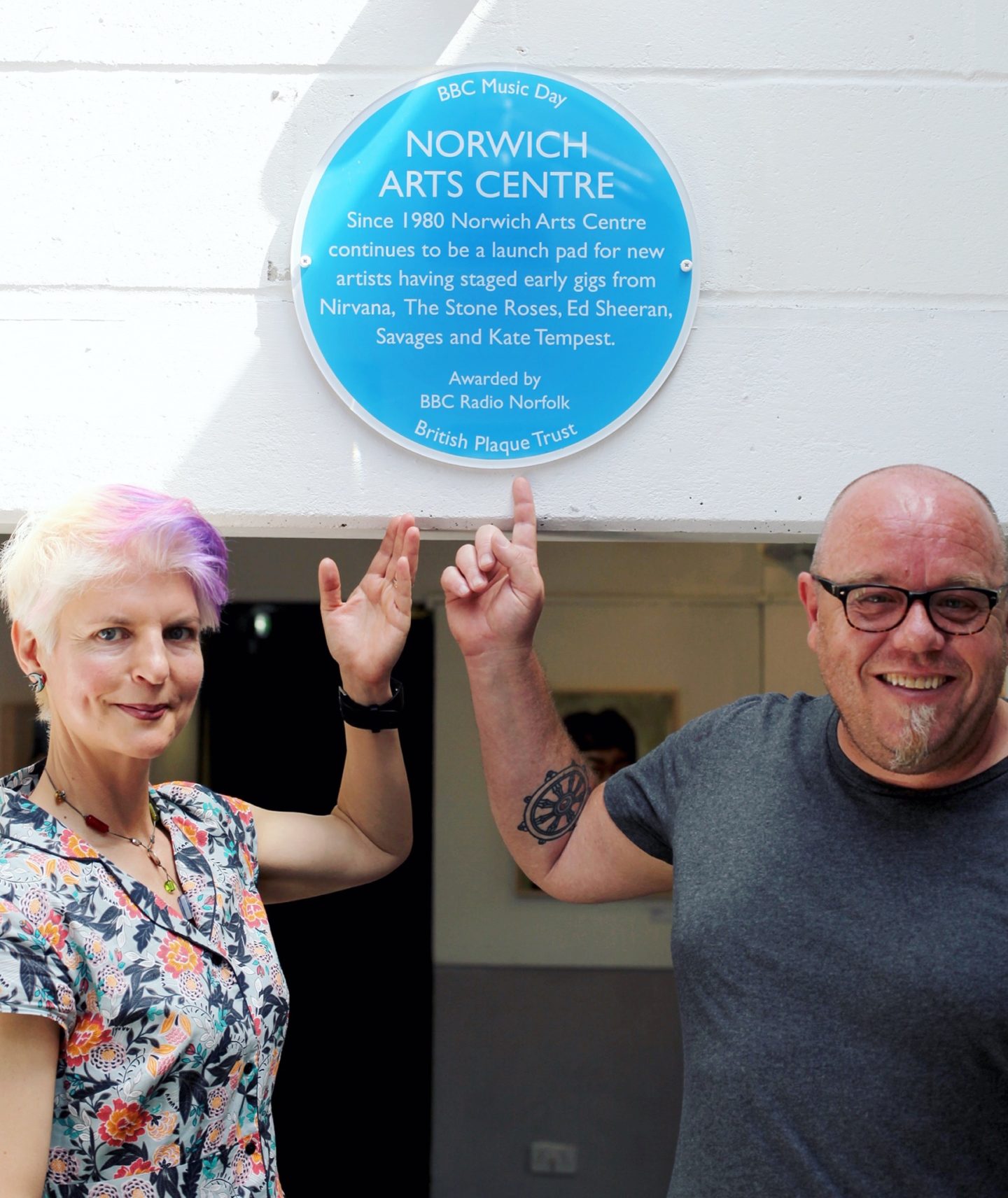 BBC Music Day
Norwich Arts Centre
Since 1980 Norwich Arts Centre continues to be a launch pad for new artists having staged early gigs from Nirvana, The Stone Roses, Ed Sheeran, Savages and Kate Tempest.
Awarded by BBC Radio Norfolk
British Plaque Trust
Just under a year before our 40th anniversary, in October 2018, Norwich Arts Centre was awarded a much needed £499,000 grant by Arts Council England for an exciting new regeneration project to transform the venue's accessibility and carbon footprint.
"We are coming up to 40 years in the heart of Norwich's cultural community and we want to be around for another 40+ years, so this grant is extremely timely to help us build a sustainable future." Pasco-Q Kevlin Director, Norwich Arts Centre
And so the 40/40 campaign was launched. NAC needed to match fund 40k for 40 years and a big fundraising campaign kicked off in November 2019.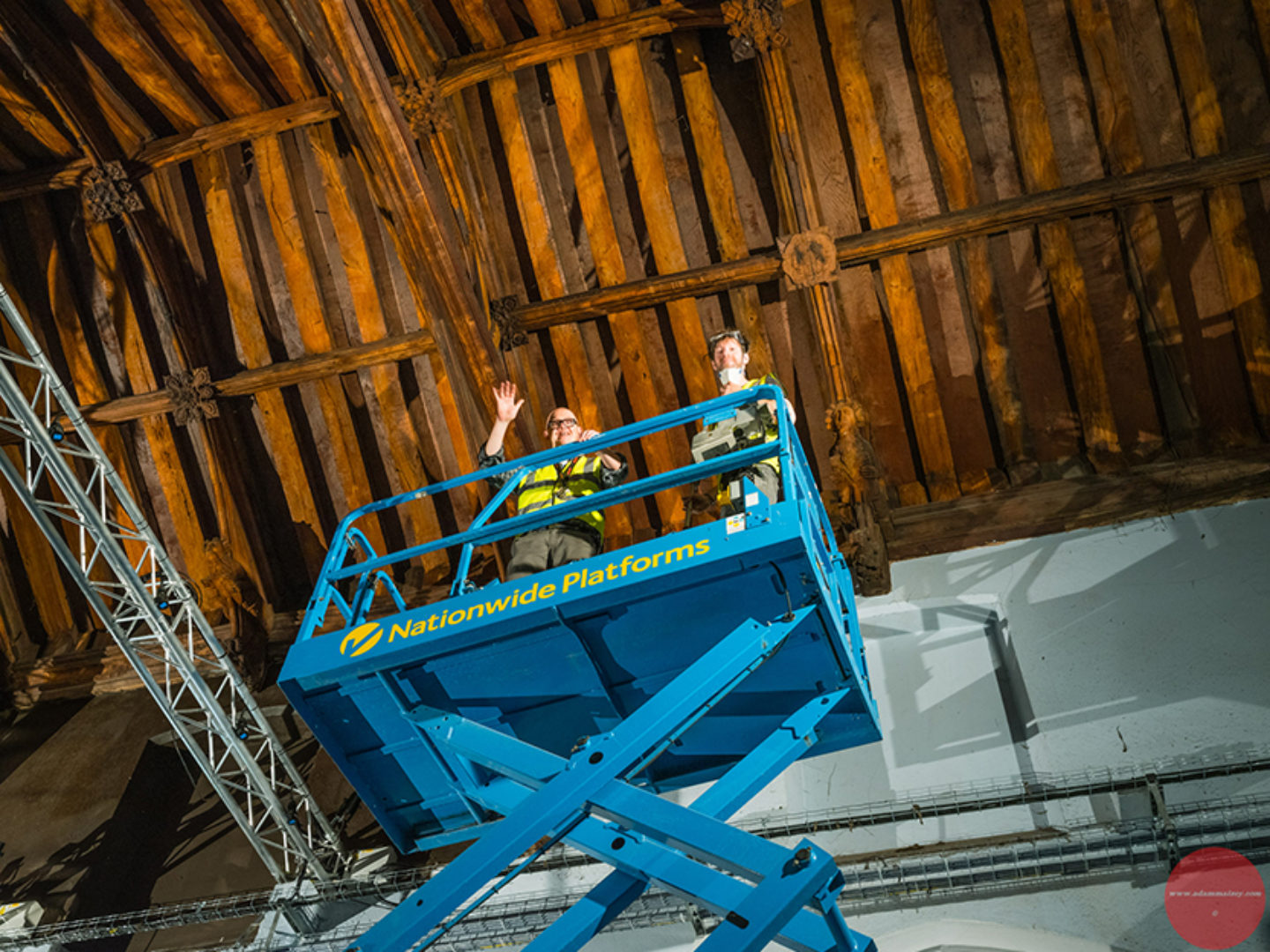 Phase 1
After match fundraising 25k Phase 1 of the refurbishment began during the Summer of 2019. The building closed for 10 weeks and the team of contractors set to work on installing a new lighting rig, PA, projector and screen in the hall, completely refurbishing the bar, restoring all of the original parquet flooring and incorporating a pop up bar and seating / standing area in the foyer.
Other improvements included induction loops in the foyer, bar and auditorium, a portable lift stage, LED lighting throughout the building, new heating systems and a push pad entry system to the auditorium.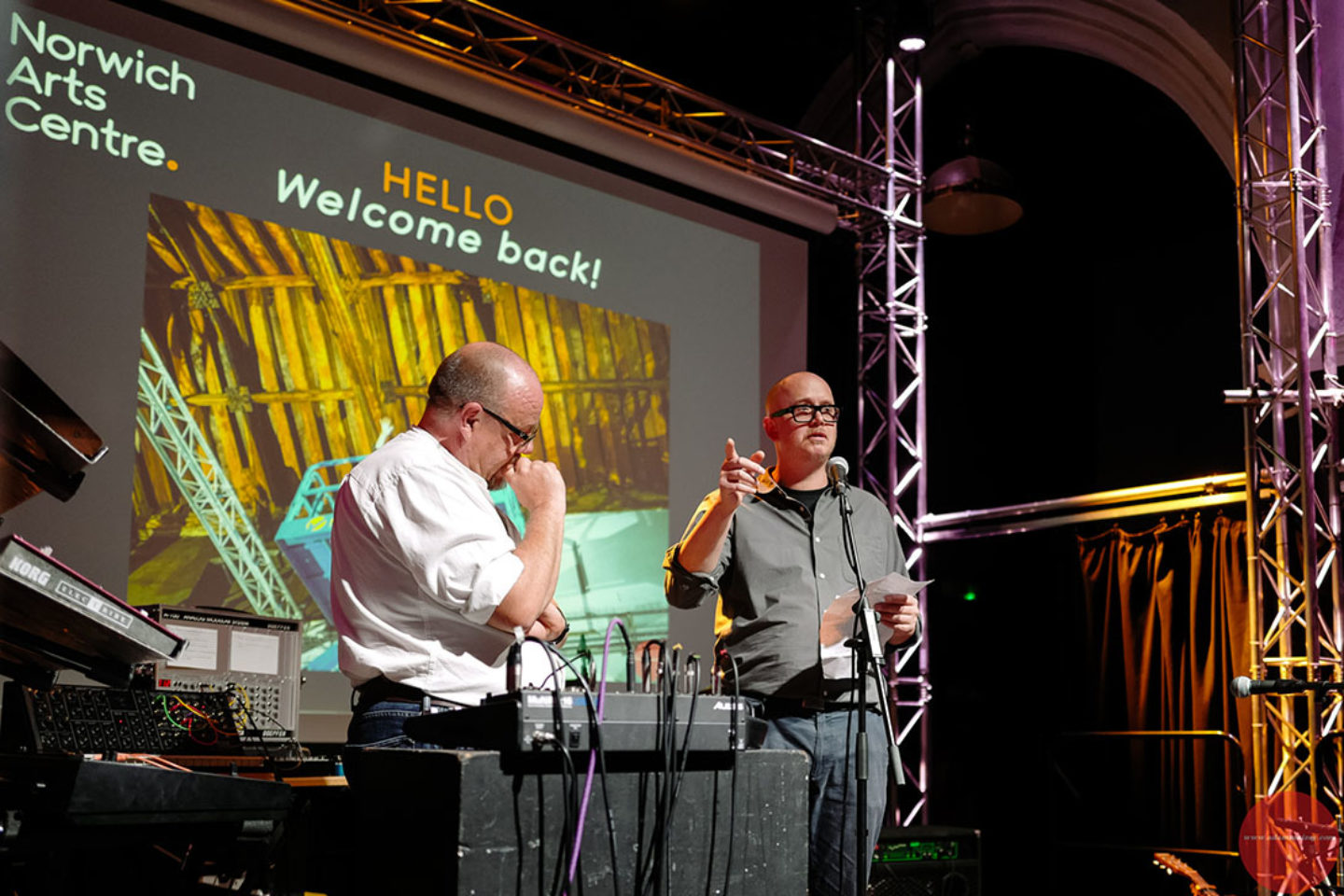 NAC re-opened with a launch party in September 2019 to test out the brand new lighting and sound equipment and say a big thank you to everyone that helped us get to that point.
The Autumn season kicked off to a great start with some amazing performances from Ibibio Sound Machine, Acid Mothers Temple, Snapped Ankles, The Comet is Coming and Beak to showcase our new lights and PA.
And of course we were very proud to show off the brand new fitted bar and pop-up bar in the foyer.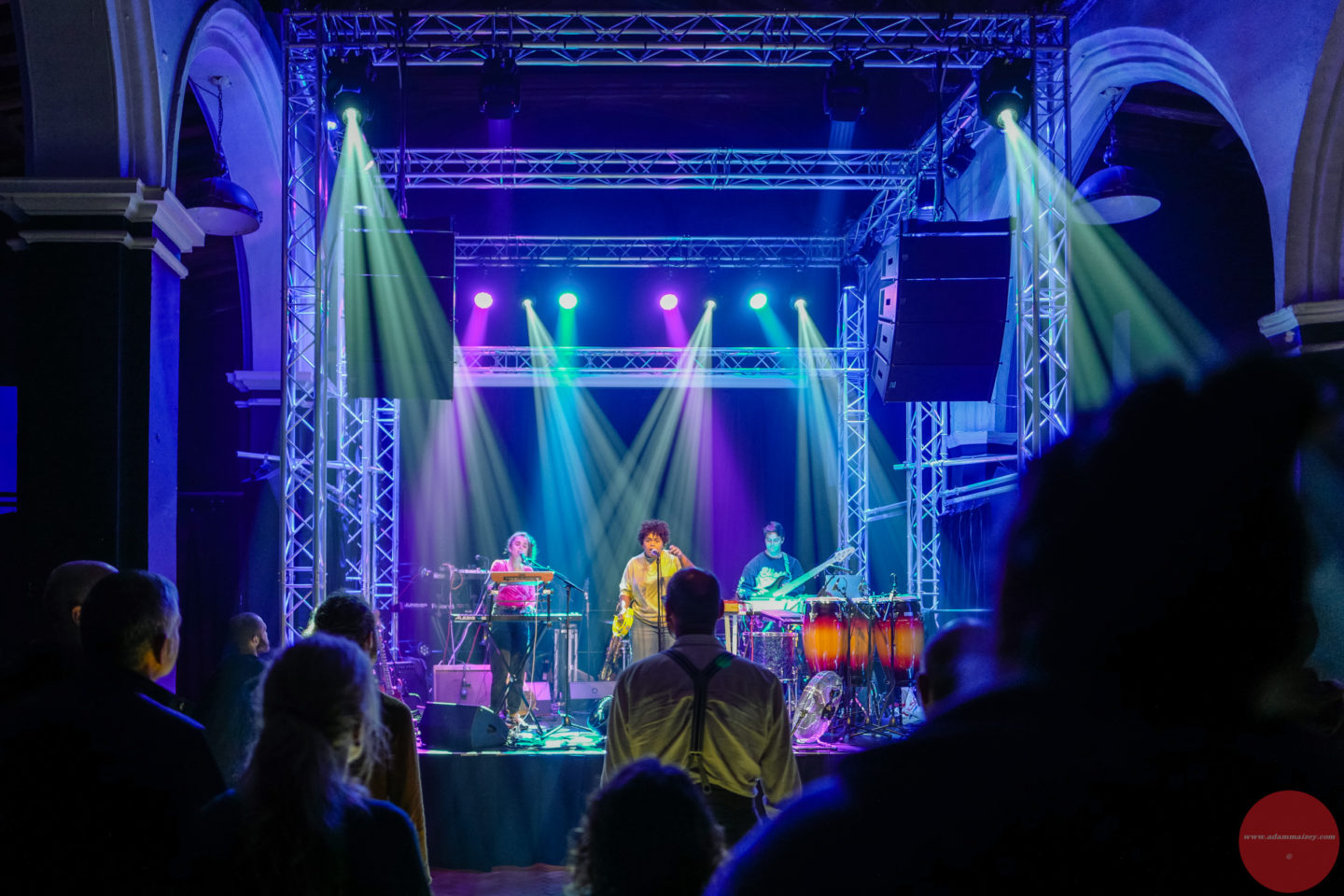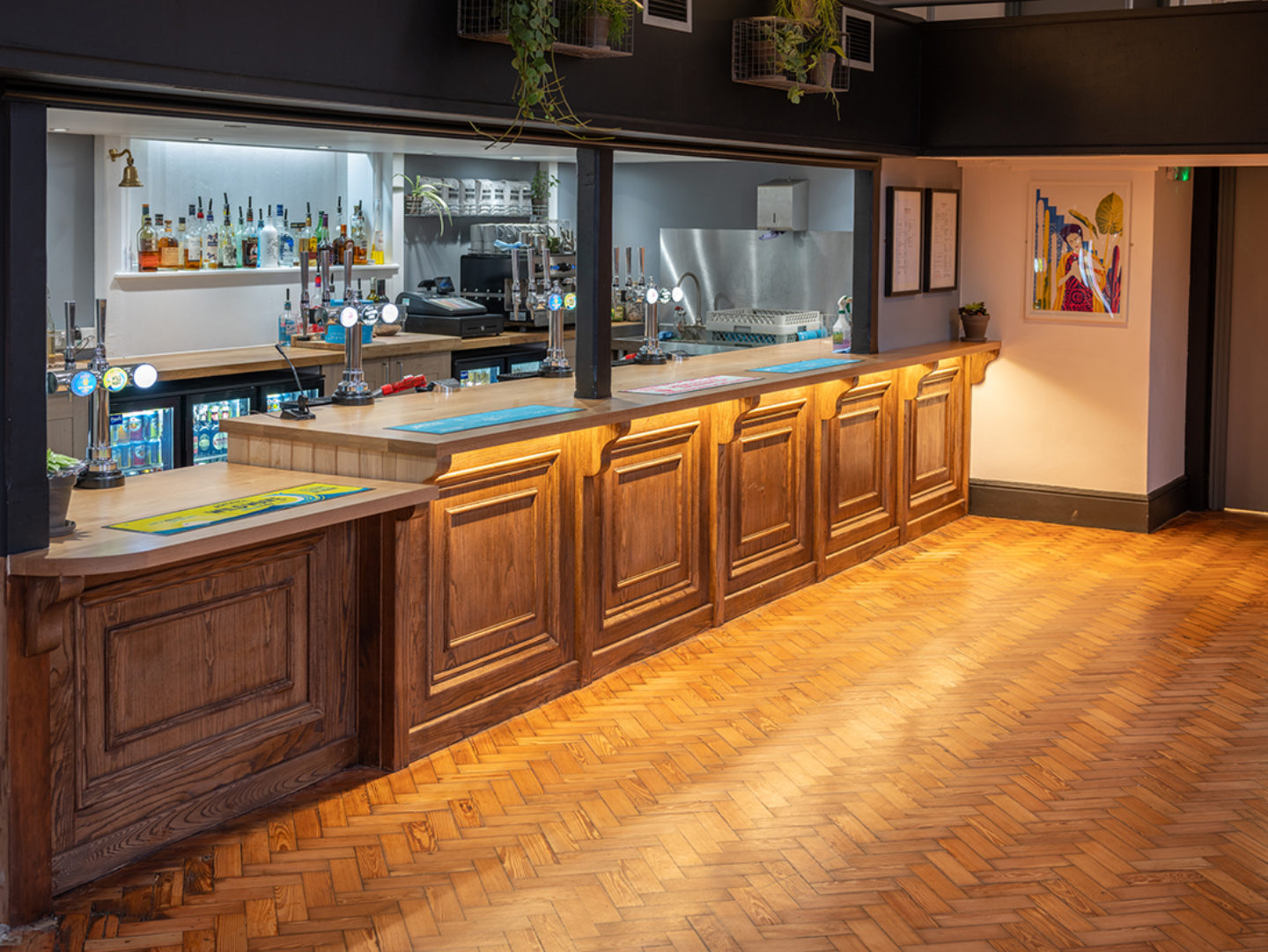 Phase 2
It's time to get the Norwich Arts Centre toilets done!
#Getthetoiletsdone
We are heading into Phase 2 of our refurbishment which will focus on a full re-fit of the women's, men's and access toilet as well as building a brand new gender neutral toilet because everyone deserves to have a space they feel comfortable in.
We aim to have the new toilets in full working flushable order by September 2020 just in time for our 40th anniversary!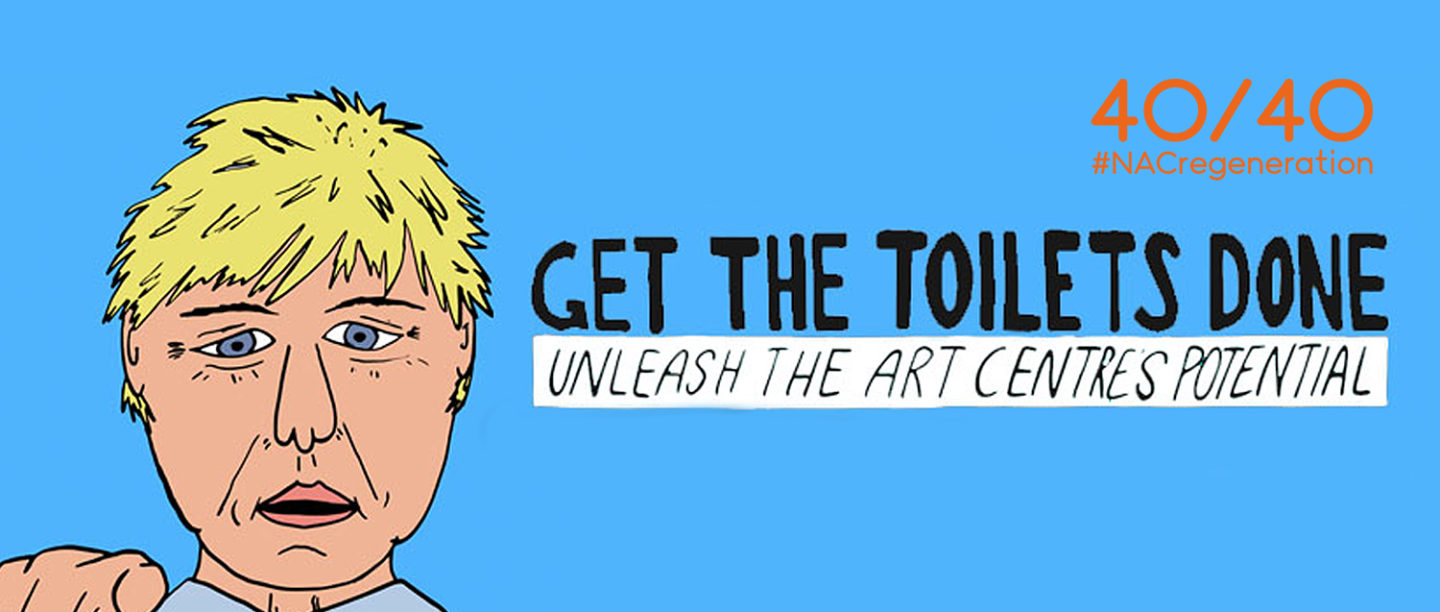 We've been on a quite a journey here at Norwich Arts Centre and continue to push forward to bring you the best in new live music, performance, literature and comedy and to support the development of artists and nurture emerging talent.
Thank you to everyone who has been a part of our journey so far and we look forward to new beginnings. See you soon!