Our newly refurbished Adnams Bar offers a wide range of high-quality alcoholic drinks. From fruity Mosaic Pale Ale, to refreshing creamy Blackshore Stout, to crisp Wild Wave cider, we have something for all tastes.
Wines and spirits are sourced from Adnams and Melville and Mayell providing excellent value whilst maintaining a high level of quality.
We have personally selected the best locally produced spirits from Norfolk Gin, Gyre & Gimble & St Giles, lager from Redwell Brewery and and ales from Wildcraft Brewery.
It's not just alcohol. A wide range of soft drinks are available, and we are currently working with local suppliers to broaden our fridge selection to offer even more choice and interest.
Our coffee machine enables a full range of hot drinks to be provided, with numerous types of tea, delicious hot chocolate and coffee sourced from our good friends at Strangers, just up the road in the Norwich Lanes.
We serve a small selection of snacks such as crisps and nuts.
Our bar has a dropdown accessible bar and hearing loop installed. Full details on our venue
accessbility page for further info
For a full alcoholic drinks menu click HERE
For a full soft drinks menu click HERE
The venue, bar and gardens will be open from 7pm on event nights for pre-show drinks. Spend your evening with us and take advantage of a 10% drinks discount between 7pm – 7.30pm and post-show.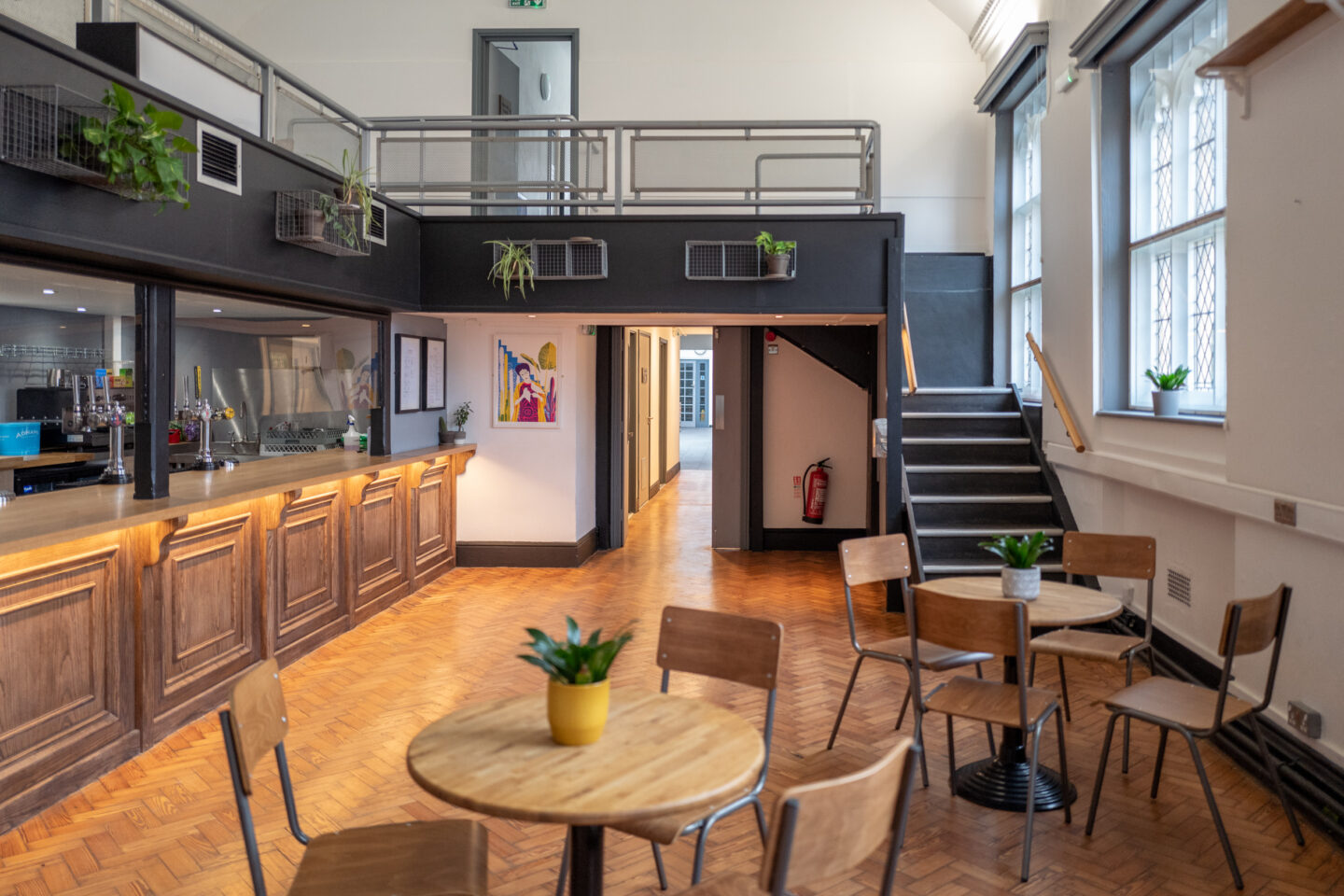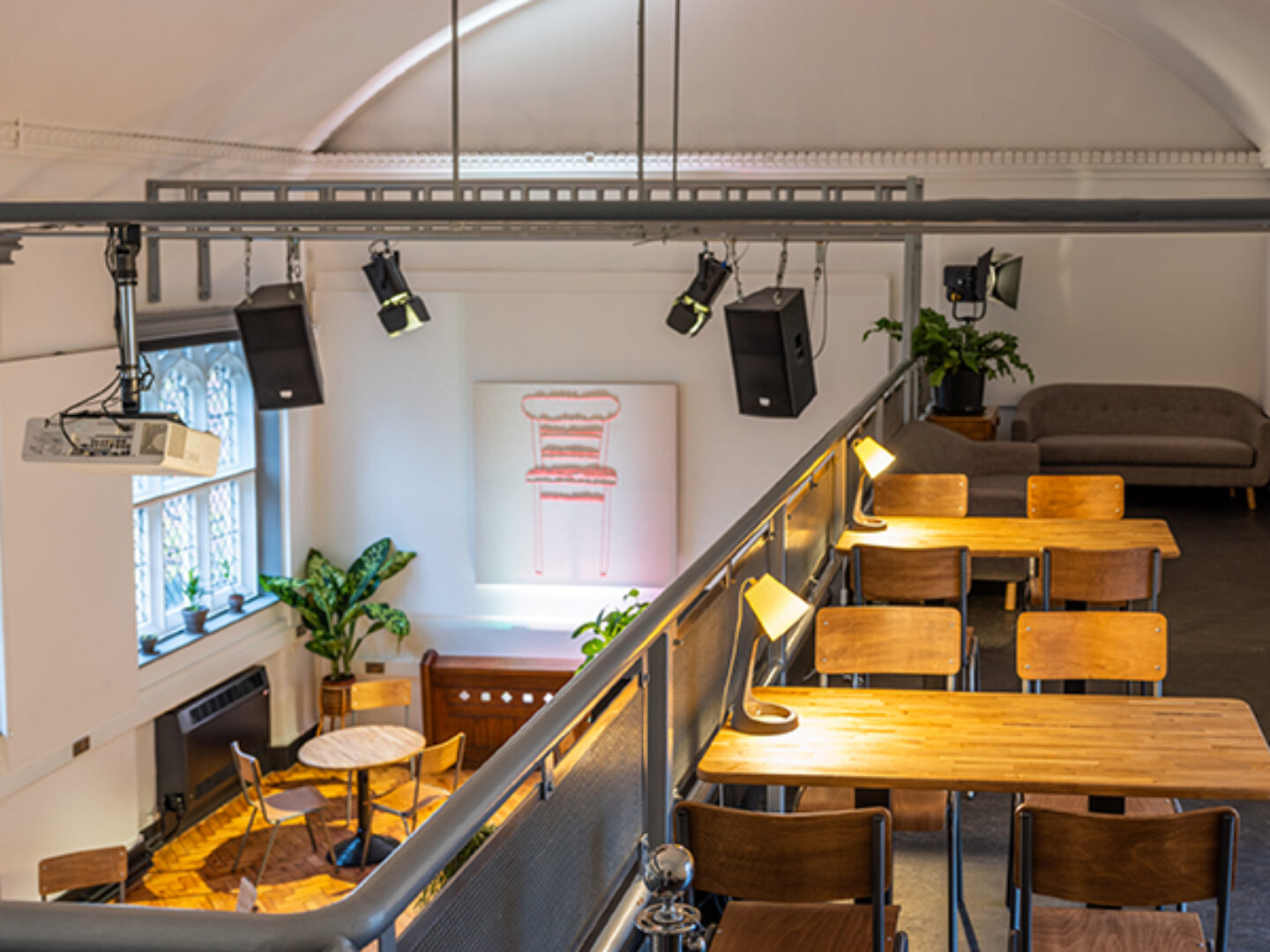 The Adnams Mission Hall Bar
Built in 1908 by Herbert Green, the Mission Hall served as a place to propagate ideas of Christianity, in then, the grimiest and toughest part of Norwich. When St Swithin's Church became Norwich Arts Centre in 1980, the Mission Hall became a different type of meeting place, serving as the venue's bar.
In 2016, Norwich Arts Centre entered a partnership with Adnams Brewery and the bar now serves a selection of their award-winning products.
Following our Arts Council Grant in 2018 the bar was fully refurbished in the Summer of 2019 and now boasts brand new keg lines and a modernised cooling system ensuring your pint is as cold and fresh as possible.