Who we are
Internationally recognised and nestled in Norwich's cultural and independent community, award-winning Norwich Arts Centre (NAC) is a contemporary multi-arts venue housed within a Grade 1 listed beautiful flint building.
Since 1980, NAC has delivered an alternative programme of new music, theatre, comedy, live art and dance. As well as providing quality cultural experiences all year round NAC is also available to hire for a city centre wedding, civil service or party.
We are an independently run venue with charitable status and a mission to support the development of artists and nurture emerging talent across a range of art forms.
With welcoming staff, a friendly atmosphere, well stocked Adnams bar and pretty gardens NAC is the perfect place to catch your next favourite performer!
Over the years NAC has seen an amazing array of shows from performers who have subsequently gone on to achieve fame. Amongst those who have appeared are Ed Sheeran, Nirvana, Oasis, Muse, Coldplay, Kasabian and The Manic Street Preachers.
In 2014 the venue received the prestigious NME Britain's Best Small Venue award, having previously been shortlisted for the award in 2011, 2012, 2013. In 2014 it was also honoured with both a EDP People's Choice Award for best small to mid-scale venue, festival or organisation and the Dr Frank Bates Musical Theatre and Dance Award. In 2015 and 2016 NAC received the LIVE UK Music Business Awards for Best Venue Teamwork.
Winner of NME Britain's Best Small Venue
Winner of Live Music Business Awards – Best Arts Centre -Teamwork
Winner of EDP Peoples Choice Award – Best Small Arts Venue/Organisation
Norwich Arts Centre is a Theatre of Sanctuary, we aim to be a place of safety, hospitality and support for refugees and asylum seekers.
We signed the Keychange pledge for a 50:50 gender balance across our performers by 2022.
Norwich Arts Centre is a PRS Foundation Talent Development Partner, see more about our talent development opportunities HERE.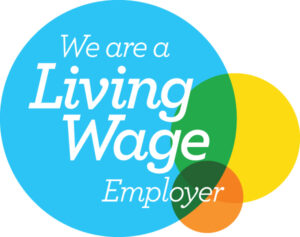 Norwich Arts Centre is an Arts Council England National Portfolio Organisation and receives funding from Norwich City Council and Norfolk County Council.
Thank you to all our supporters!