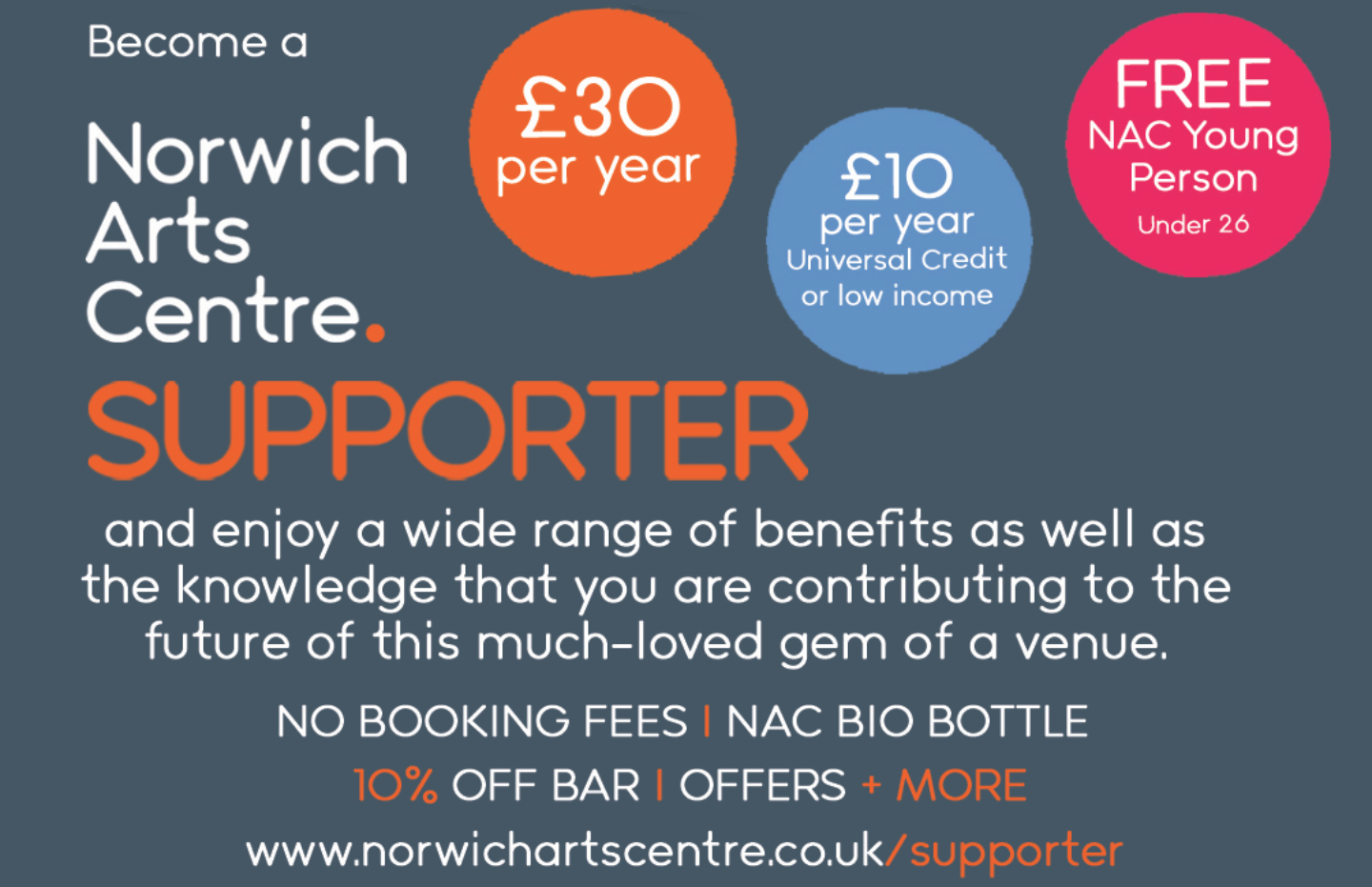 Norwich Arts Centre is a small, not-for-profit charitable organisation.
Become an NAC supporter and enjoy a wide range of benefits as well as the knowledge that you are contributing to the future of this much loved gem of a venue.
Annual NAC Supporter Cards:
NAC Supporter Card £30
Low Income Supporter Card (£10)
Young Person's Under 26 Supporter Card (Free)
Purchasing an NAC Supporter Card for just £30 per year not only supports the future development of the venue but also helps to subsidise our Low Income (£10) and Young Person's Under 26 (Free) Supporter's cards!
All NAC Supporter Cards include the following benefits:
An NAC supporter's card
10% off at the bar
No ticket admin fees
An NAC bio bottle
Supporter ticket offers
Concession tickets at Cinema City