Songs of Hope and Protest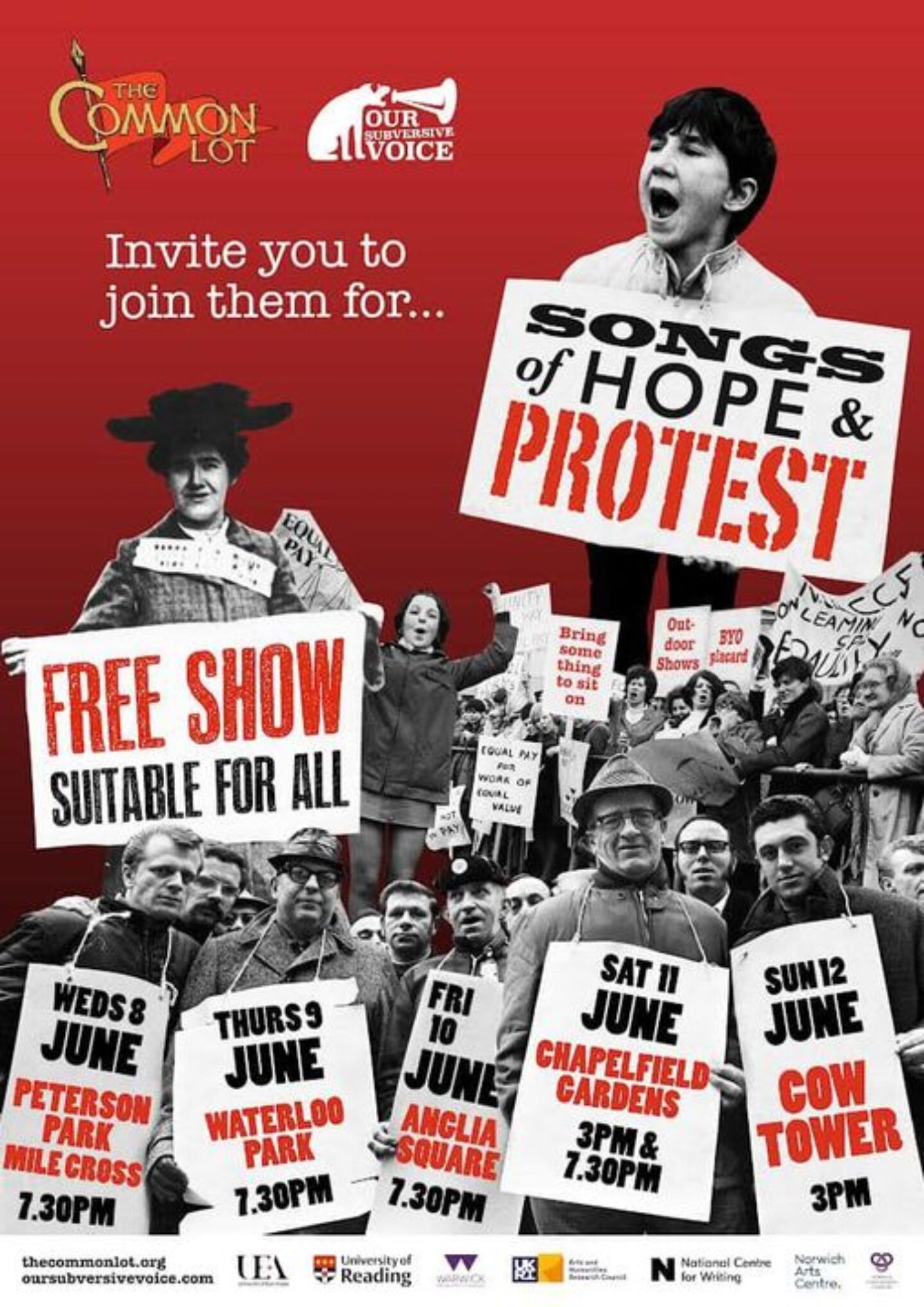 Songs of Hope and Protest is The Common Lot's latest show – a Norwich Arts Centre supported collaboration with the UEA's Our Subversive Voice project looking at the long history of the English Protest Song from the age of revolutionary Thomas Paine to the trials and tribulations of the present day.
The show features a community cast of 50 local actors and singers and, with The Common Lot's robust and direct style, promises to be as entertaining as ever.
The show is free, suitable for all ages and runs from 8th – 12th June in outdoor venues around the city. Bring your own picnic – and a placard if you feel so inclined.
Director Simon Floyd said " We just wanted to do something again and this seemed the ideal thing – it's not as if people are exactly happy with the way things are going, and we wanted to express some of the anger and frustration a lot of us are feeling, as well as hopefully making a show that is informative as well as entertaining. We are also very grateful to NAC for their continuing and invaluable support! "
The show draws on songs from the Our Subversive Vice archive of over 250 English protest songs – all accessible on oursubversivevoice.com – check it out!
DATES
Wed 8th June Peterson Park Mile Cross 7.30pm
Thu 9th June Waterloo Park 7.30pm
Fir 10th June Anglia Square 7.30pm
Sat 11th June Chapelfield Gardens 3pm and 7.30pm
Sun 12th June Cow Tower 3pm.
Read more about The Common Lot on our Supported Artists page HERE.