Anglia Print receive international recognition as most "Sustainable Organisation 2019"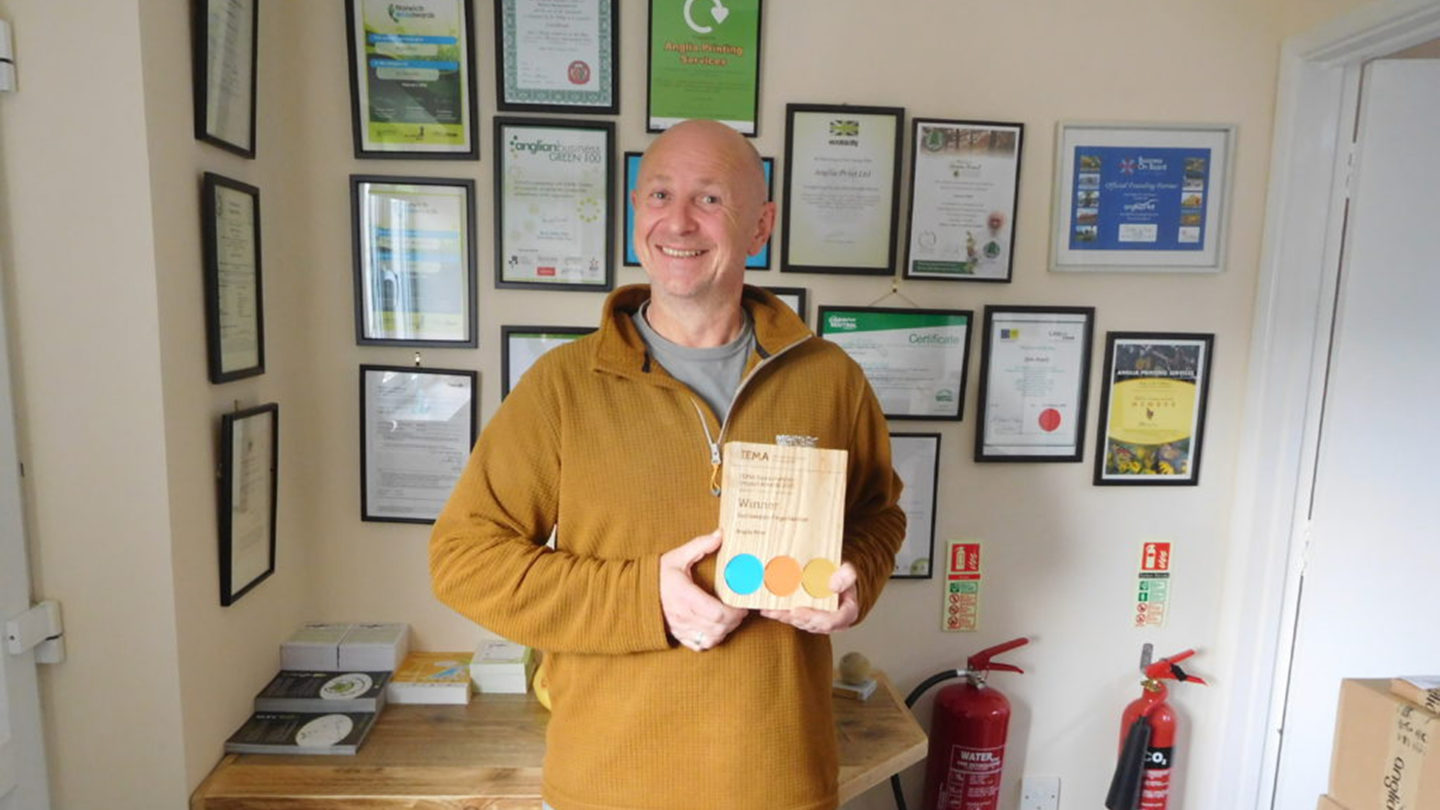 We've always thought that the company who print our brochures were the best and now they've been recognised by the world!
At the Institute of Environmental Management and Assessment's (IEMA) Sustainability Impact Awards, Anglia Print won the most "Sustainable Organisation 2019" award. The highest international environmental award available for business.
Open to global entrants of all sectors and sizes and judged by sustainability experts, the Sustainability Impact Awards recognise the people and businesses that are transforming the world to sustainability.
The judges' comments: "This company demonstrated a clear organisational focus on sustainability that was at the core of its business strategy. It recognises the challenge of continuing to achieve year-on-year improvements. It has continued to innovate, including through an industry-first use of printed paper rather than plastic tape in packaging and engaging on sustainability issues at both regional and sectoral levels."
"Sustainability has long been embedded within its core business model. In a competitive market place and an industry in transition, Anglia Print has devoted a large amount of resources to environmental and ethical actions. The company has taken transformational action with energy use and its main printing press, drastically reducing energy requirements, set up resources, process waste and water use. In 2016, Anglia Print received a Queen's Award for Sustainable Development in recognition of its efforts. It counts Greenpeace as one of its most important stakeholders and produces printed materials for the organisation.
Its framework for monitoring and improving performance gathers data on water use, electricity use, emissions, general waste, specialist waste streams, and ink and substrates purchased. All data is evaluated and performance analysed and used to develop annual improvement targets. This was a highly competitive category, which engendered a lively debate among judges. Entries that scored highly were based on overall approach, rather than focusing on particular aspects, and where there was clear senior level buy in, engagement and promotion in organisations."
Well done from everyone at Norwich Arts Centre!
See more about Anglia Print's pioneering work on their WEBSITE
Related NAC Stories
•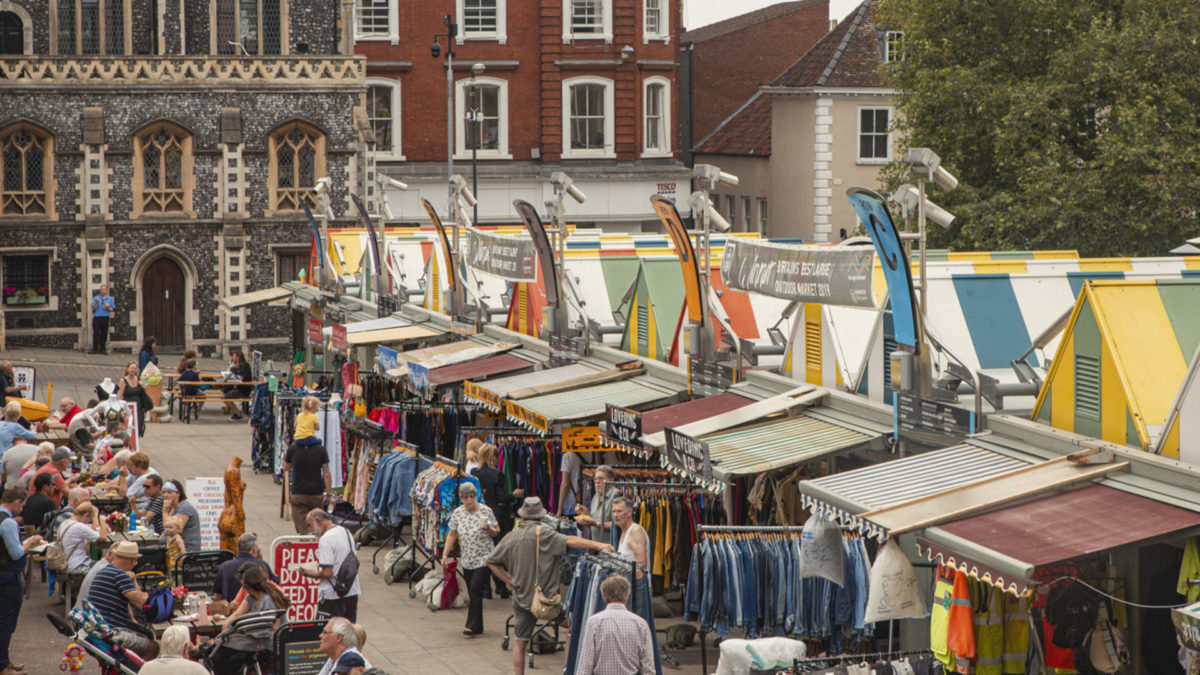 NAC Stories entry written by Sonja – Work experience exchange student from Augsburg, Germany at Norwich Arts Centre July 2019.