NAC Stories entry written by Sonja – Work experience exchange student from Augsburg, Germany at Norwich Arts Centre July 2019
Hello everyone,
My name is Sonja and I am 20 years old. I was born in Armenia, which
is located in the continent of Asia, but at the moment I live in Germany. I was 15 years old as we moved
out. At first I had some problems with the German language and finding new friends, but since I am a very
open minded person it was never a big deal. I visit a College of Further Education in Augsburg (Germany)
and I actually really like it in there. After finishing College I would like to study Arts and Music at the
University of Augsburg.
I am very interested in music and photography. I really like playing the guitar and singing and I have
already participated in some small music events and would really like to continue doing that. Sometimes
I also work as a fashion photographer but I still have so much to learn about it.
This year I had an opportunity to do a three-week work experience in Norwich and since I have always
wanted to visit England I decided to go for it. Now I am here and it has just been amazing so far. I can
meet new people, improve my English and see new places. I am staying at the UEA (University of East
Anglia) with fifteen other students and two teachers.
I think Norwich is an absolutely beautiful English city and there are so many gorgeous places to see.
The first thing I have noticed walking around Norwich is that the houses here are just so pretty, you can not
take your eyes off them, especially the ones with colourful doors. Some of the houses are also historic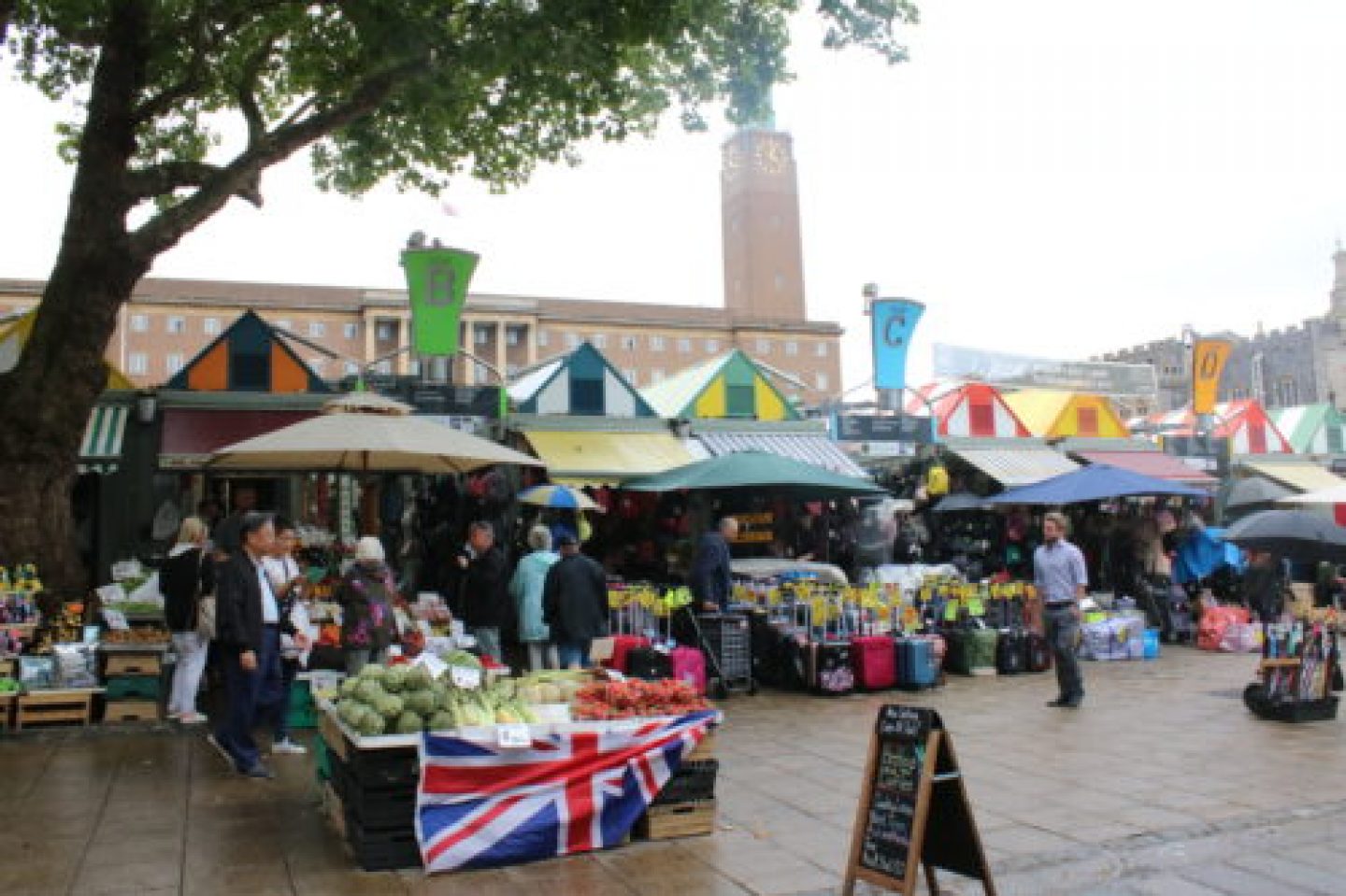 On my first day in Norwich I immediately went to the Norwich Market, which has been here for over
900 years. WOW that sounds long. It is one of the oldest and largest outdoor markets in Britain.
I visited some vintage shops and searched for some dungarees and finally had a falafel wrap, my favourite
thing on Earth. Even though the people in England really like fish and chips, there are many other
places where you can eat vegetarian food, which is very amazing.
Because I am a big fan of reading (especially poetry books) I decided to visit Waterstones, a local
bookshop in Norwich. They have so many amazing books, I could not decide, which one to get,
so I have just bought two. Waterstones also has a small cozy café upstairs, so I eventually decided to drink a cappuccino. It was very delicious.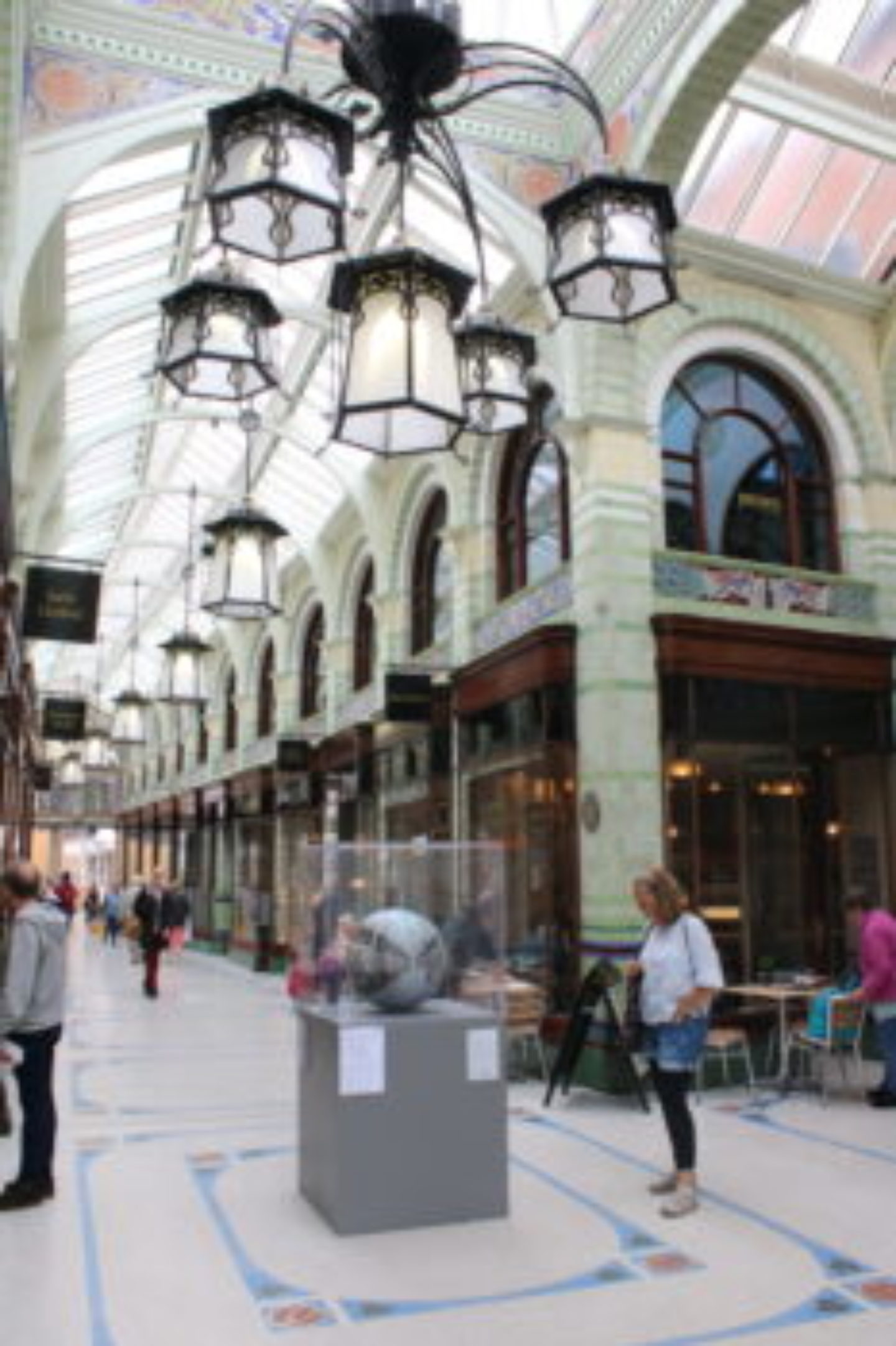 When you are visiting Norwich, the Royal Arcade is a wonderful place to see. It is a very beautiful street packed with small, independent boutiques and cafes. I am very interested in architecture and design so I really enjoyed taking those pictures, yeah and the colors are just gorgeous.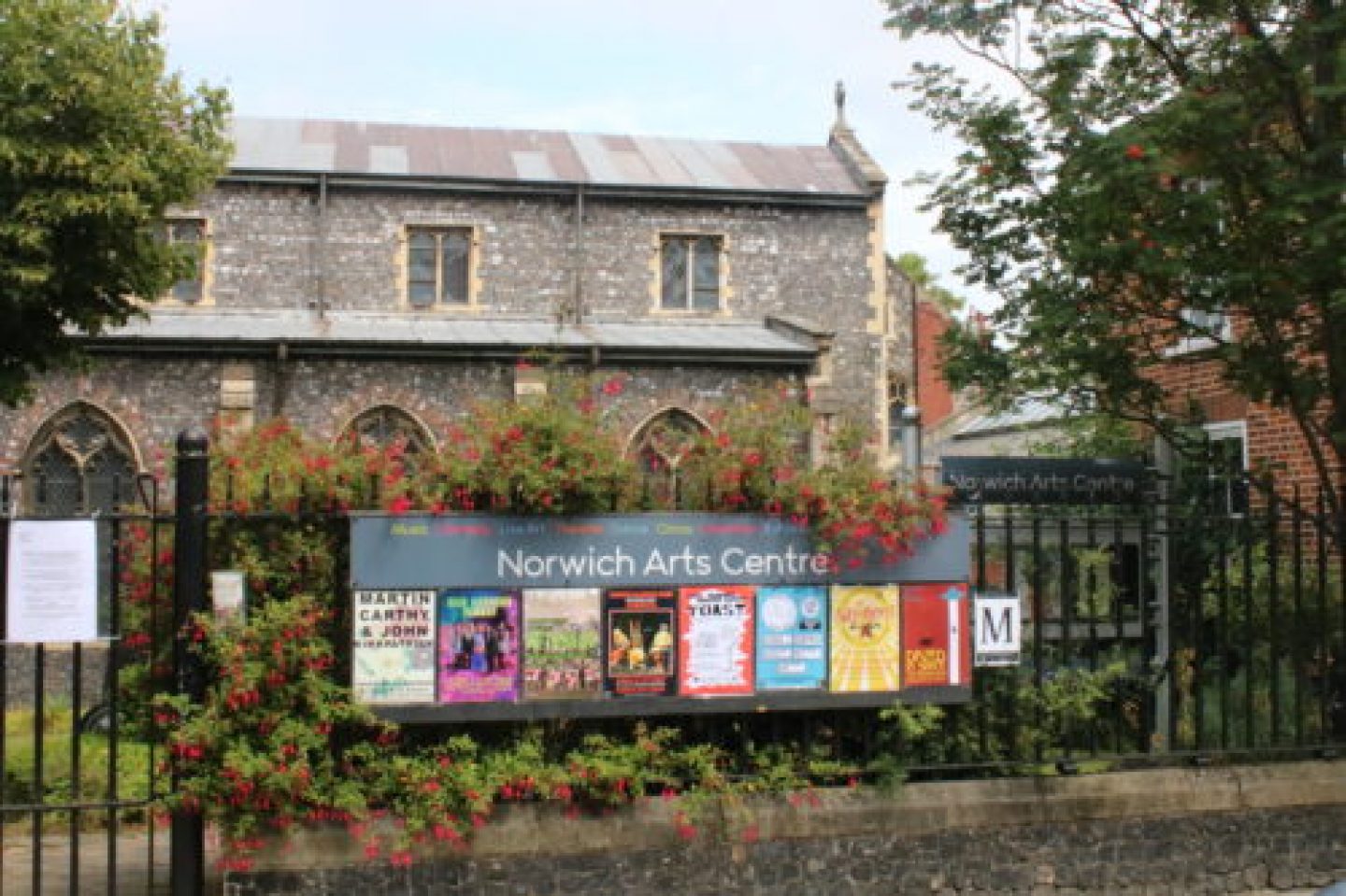 And of course my favourite Norwich Arts Centre, an arts venue that delivers a daily programme of live
music, theatre and many other events. I am so happy that the Norwich Arts Centre gave me the opportunity
to work with them and experience everything happening in there. I have already seen some events
like the Young Norfolk Arts Festival: The Fountain of Youth and All Hail Macbeth (I am so impressed).
On top of that everyone has been so unbelievably kind and helpful, I really don't want to leave this place.
I really enjoy being in Norwich and I think it is a great city for people like me, who enjoy arts and music. Even though my hometown is bigger than Norwich, here you experience and see more interesting festivals, live music and other exciting events on the streets. I have already been to many different places but Norwich has been the most cultural city so far.