Truth to Power Café COVID-19 Call Out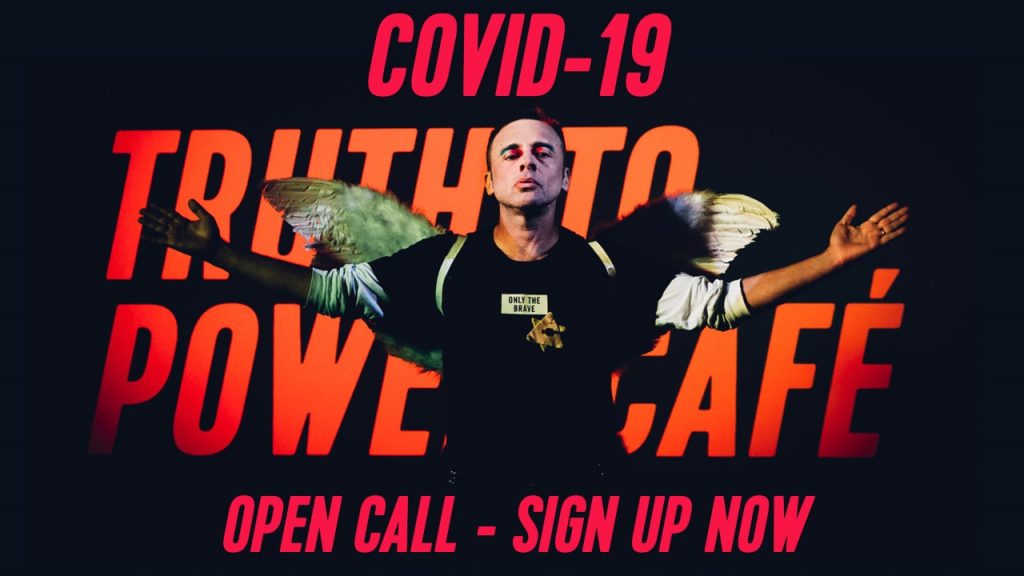 We're delighted to be working with London Artists Projects to establish a hub for 'Truth to Power Café' in the East of England.
In response to COVID-19, this internationally acclaimed performance event is launching a digital story telling platform, through which people of all ages, backgrounds and experiences can be heard in a digital space.
We invite you to send 150 words on what you would like to say in response to the question which lies at the heart of this ongoing project:
WHO (OR WHAT) HAS POWER OVER YOU AND WHAT DO YOU WANT TO SAY TO THEM?
Through a process of co-creation Truth to Power Café will work with you to evolve your answer into a story of up to 500 words, which we will endeavour to publish via our web sites. We may also develop your story for the live show when it returns to NAC and/or through the medium of moving image.
For further information or to sign up