TOAST Poetry ~ The Grain Store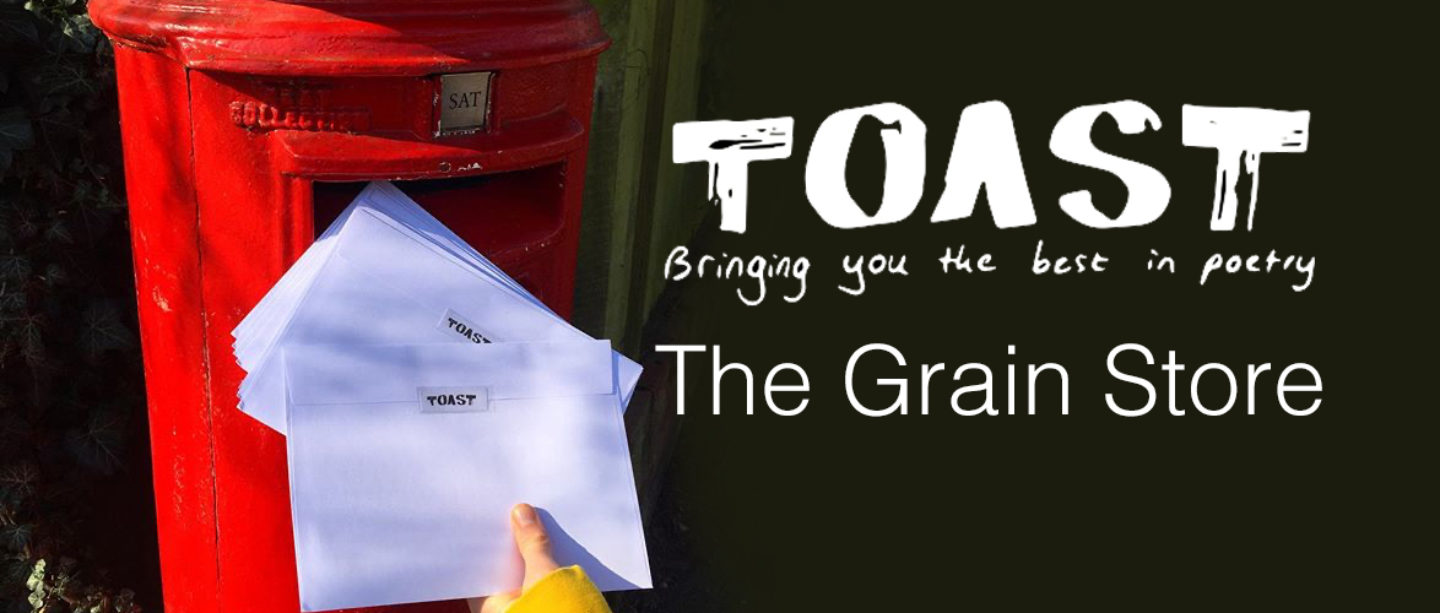 TOAST is a evening of poetry & spoken word from the country's best writers. Hosted (and organised) by Lewis Buxton. It is a monthly event at Norwich Arts Centre.
During the COVID-19 closure Lewis at TOAST has launched The Grain Store, a postal poetry service. A chance to support artists and bag yourself a poetry treat!
A message from TOAST –
Introducing: The Grain Store
In a bid to keep things going while our regular events aren't running, and to recoup some of our costs so we can pay our wonderful artists, we give you this array of TOASTy goodness.
If something on the menu takes your fancy, follow the PayPal link in our bio to pay, and you'll receive an email from us confirming your order. Be sure to include the item you've chosen in the 'notes' section (for example: 'marmite,' 'butter x2,' 'salmon') so we know exactly what you've ordered.
*If you want one of the mentoring sessions, please email us at contact@toastpoetry.com before you pay, as these are limited*
(Please bear with us on all of this, we're a tiny team working from our living room and still streamlining the process! And if PayPal doesn't work for you, drop us an email and we'll figure something out).