The first UK Human Library Book Café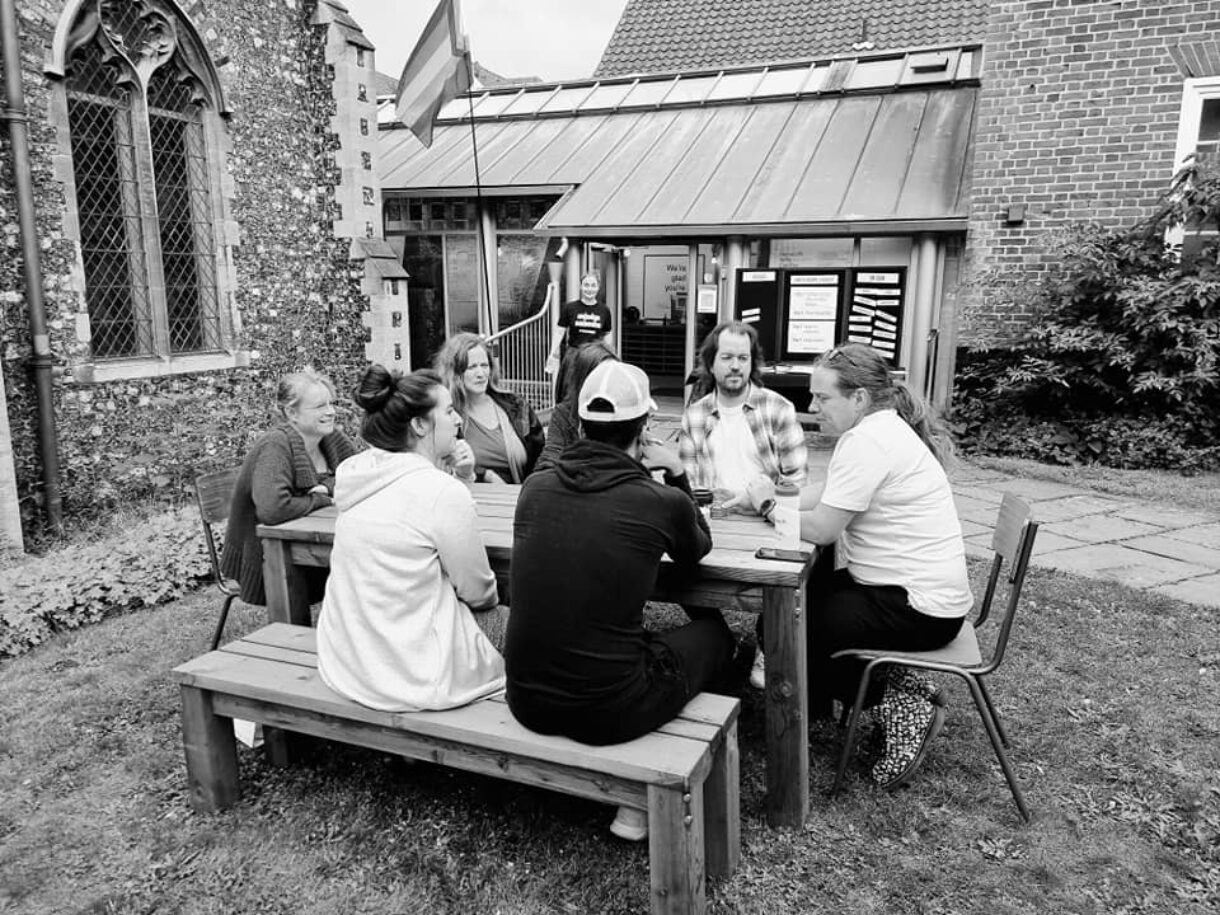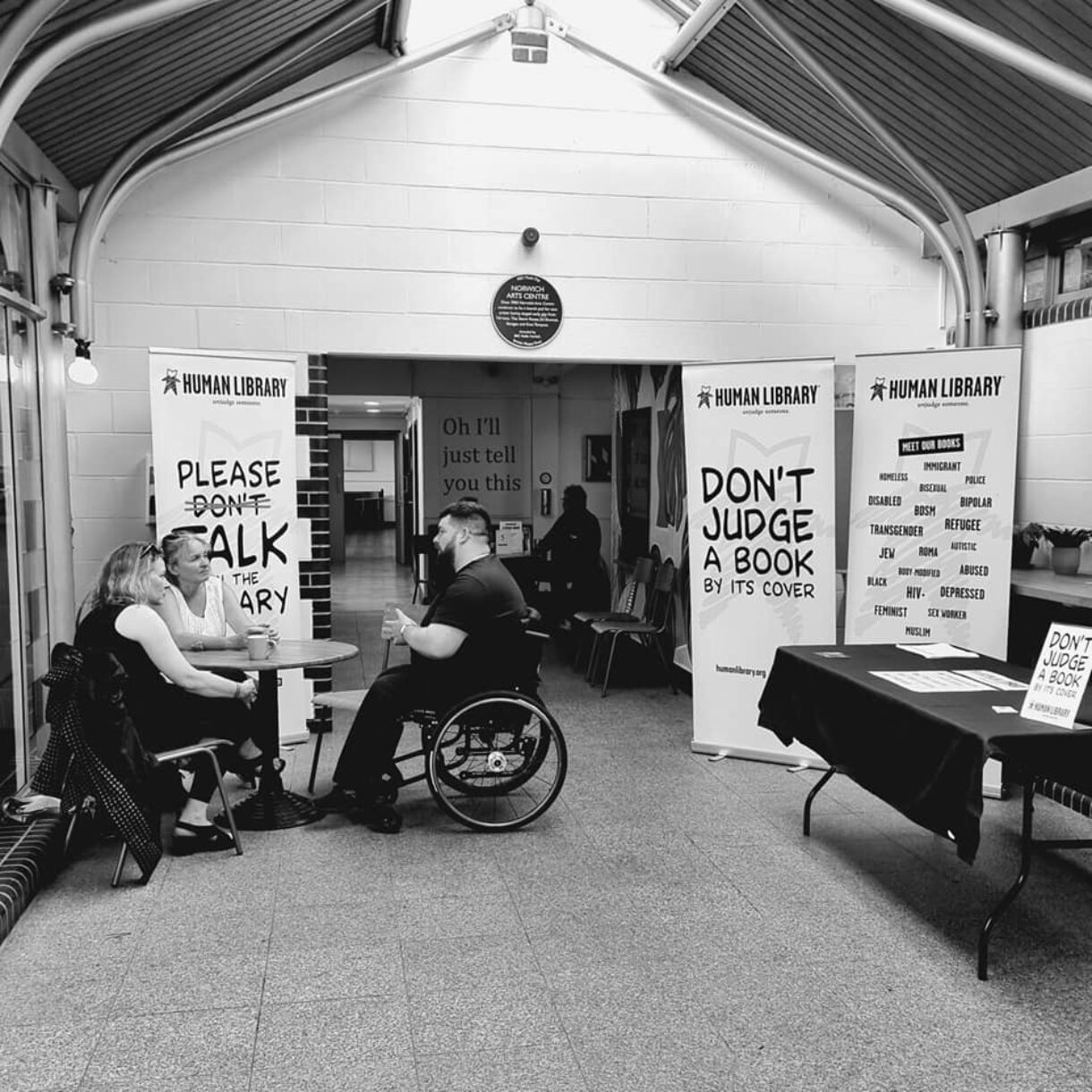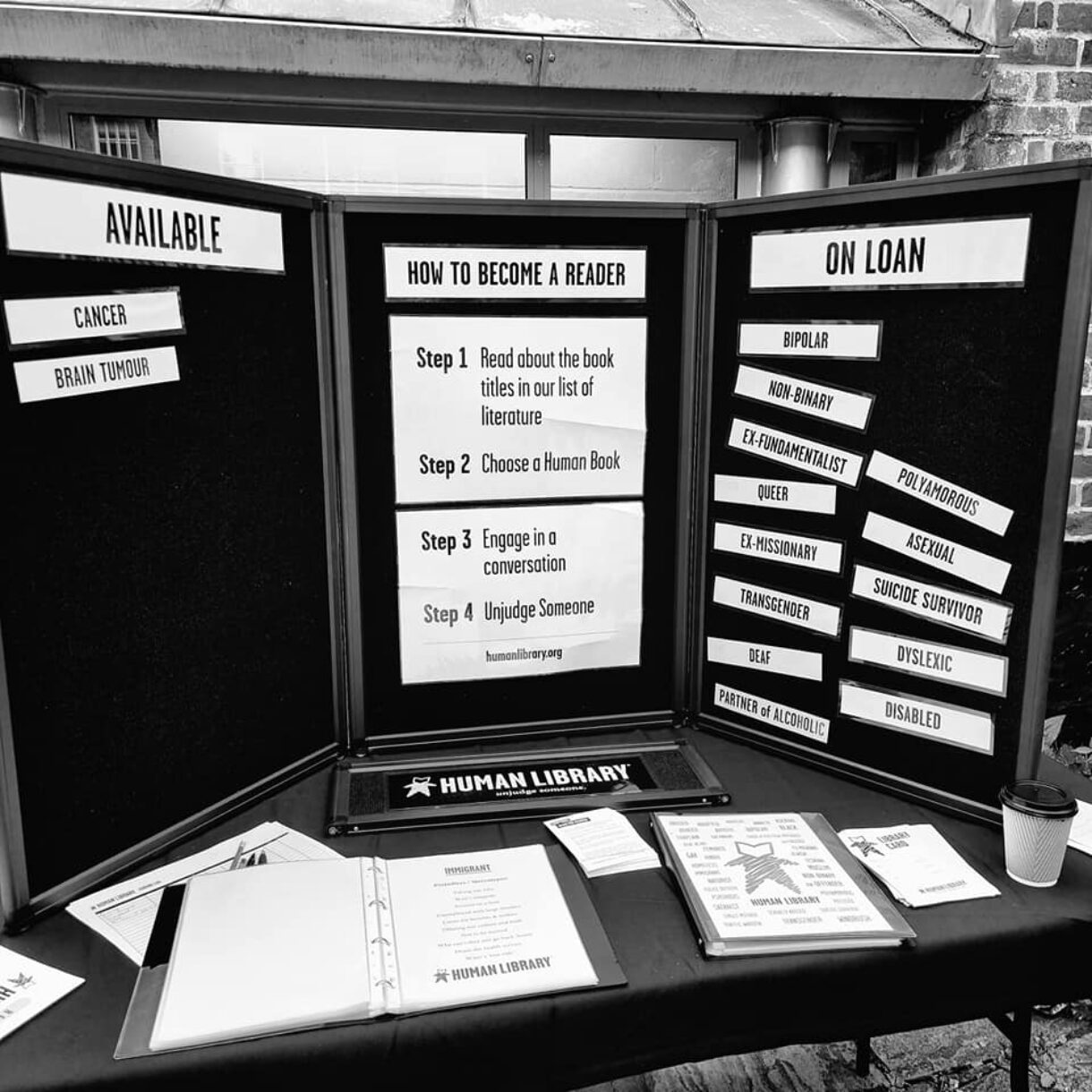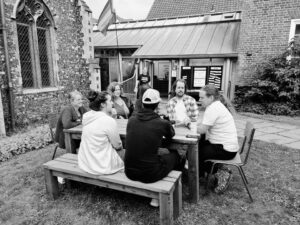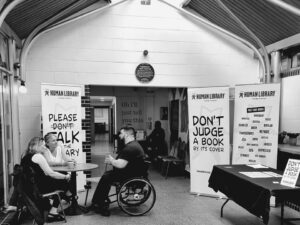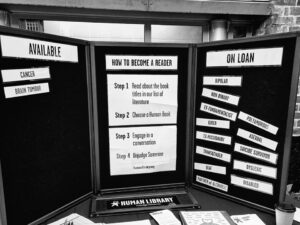 On Sunday 22 August 2021, the Human Library UK were at Norwich Arts Centre for their first UK and in-person Human Library Book Café.
At the Human Library volunteers become human books and can be 'borrowed' to share their personal experience. It is an opportunity to 'un-judge someone', ask any question, be curious, see beyond labels and meet the Human.
More UK Human Library events can be found here.