Molly Naylor NAC co-commissioned show heads to Edinburgh Fringe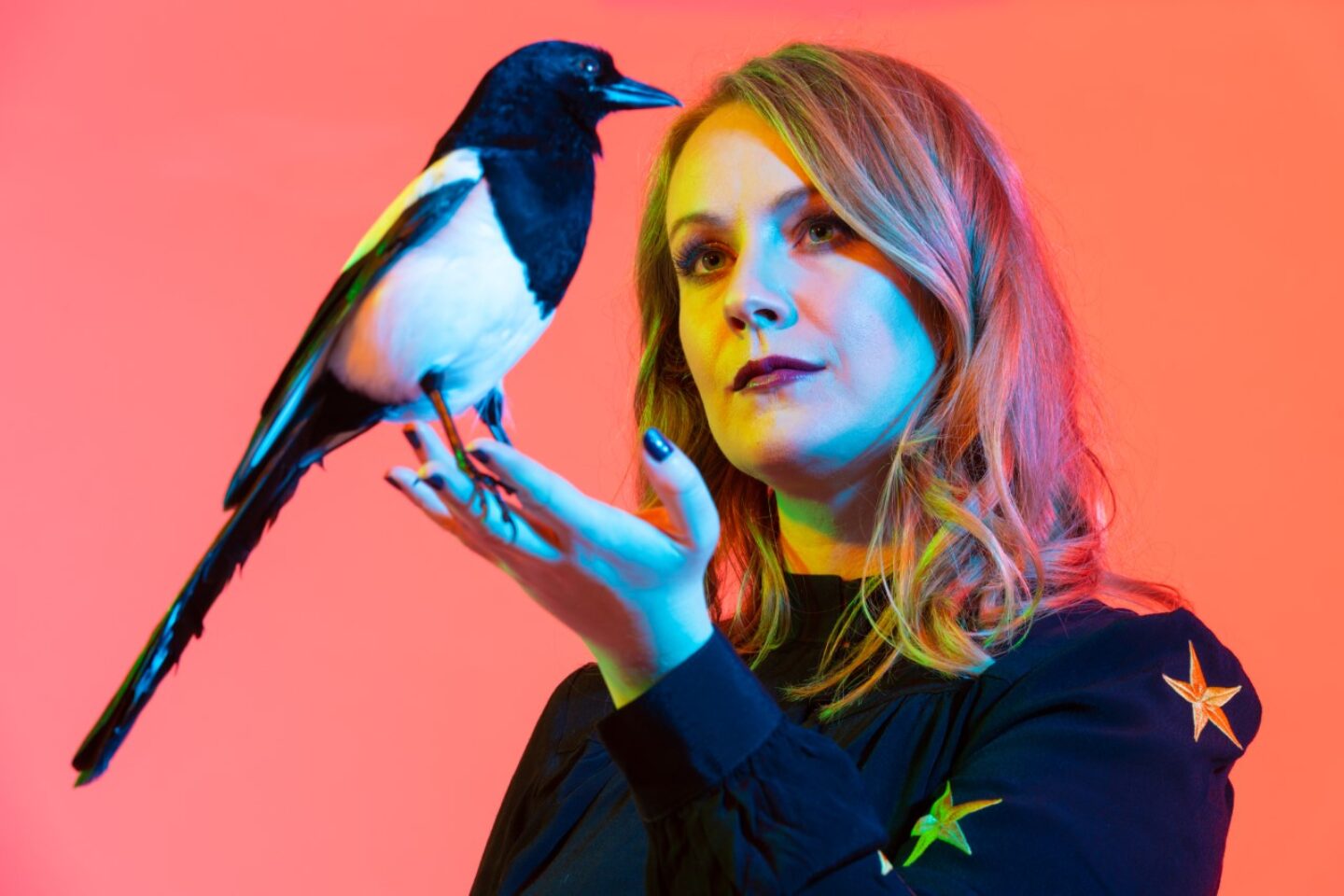 NAC supported artist Molly Naylor is heading to Edinburgh Fringe this August at Summerhall with her new show Stop Trying To Be Fantastic.
"It's ten years since I first took a show to the Edinburgh Fringe, back when I was a tiny scared baby artist. I'm happy to be returning with a new show… and especially happy to be performing at Summerhall… but I'm slightly concerned to find I feel just as tiny and scared as that first year. Too late to back out now! Let's see what happens." Molly Naylor
We caught up with her for a quick Q and A before she sets off…
Hi Molly! Tell us what your new show is all about…
Stop Trying To Be Fantastic is about the strategies we use to avoid pain and suffering, and the impact these strategies have on us. It's based on a period in my life and tells a mostly-true story about a strange series of events and what I learned from experiencing them. It's about saviour-complex, the things that haunt us and what we can do about them. It's a sort of anti self-help show, that I'm hoping might actually help.
Why did you choose this subject?
I've been wanting to write about this period of my life for a while but couldn't quite find the right way of structuring it. I then developed the magpie character, and realised this was a very helpful device.
How did you get the project up and running / what support did you have?
The project's development was supported by Inn Crowd, a brilliant scheme that sends artists into rural pubs. Norwich Arts Centre also co-commissioned the piece.
What is your connection to NAC?
I have a long-standing relationship with NAC who have supported and co-commissioned many of my shows. I performed an early version of the show back in October which was very useful for its development.
How is the planning / rehearsals going in the lead up to Ed Fringe?
I have the wonderful Tom Clutterbuck helping me, he's my production manager and has also designed the sound and lights. He's making sure I don't spiral into an anxious stupor too often. It's easier when you have someone to bounce off, the work keeps you grounded.
What are your top 3 'must have' items you'll be packing for the trip?
Swimming costume (swimming keeps me sane at the best of times)! Yoga mat (sorry, I'm that guy now)!
My girlfriend (she's also doing a show at the Fringe)!
What are you most looking forward to at Edinburgh Fringe?
I'm performing at Summerhall for the first time. It's my favourite venue in Edinburgh, so I'm very happy I get to perform and hang out there.
What is your top tip for artists heading to Edinburgh Fringe?
Try and hold it all lightly, and not assume that low audience numbers or bad reviews are a reflection of your worth as a person. Do something every day that connects you to who you are outside of the Fringe. Be kind and supportive to everyone else – even people who appear to be 'doing well' may be struggling.
What shows are you hoping to catch while you're there?
I've also directed Butch Ado About Nothing by Grace Petrie, so I'll be looking forward to seeing that! I'm also excited about seeing Chris Singleton and Roann McCloskey.
What's next (after Ed Fringe)?
I'm going to start working on a new book project. A little break from performing will probably feel essential!
What will you most look forward to doing on your day off when you get back to Norwich?
Getting in the sea.
Best thing about living in Norwich / Norfolk?

There's something to do pretty much every night, but there's also so much delicious countryside to disappear off into. It's also a very queer-friendly city, which is a good thing! Also – Roys, obviously.
You can catch Molly Naylor at Summerhall, Cairns Lecture Theatre, Edinburgh Fringe from 5-28 August | 5pm | Info HERE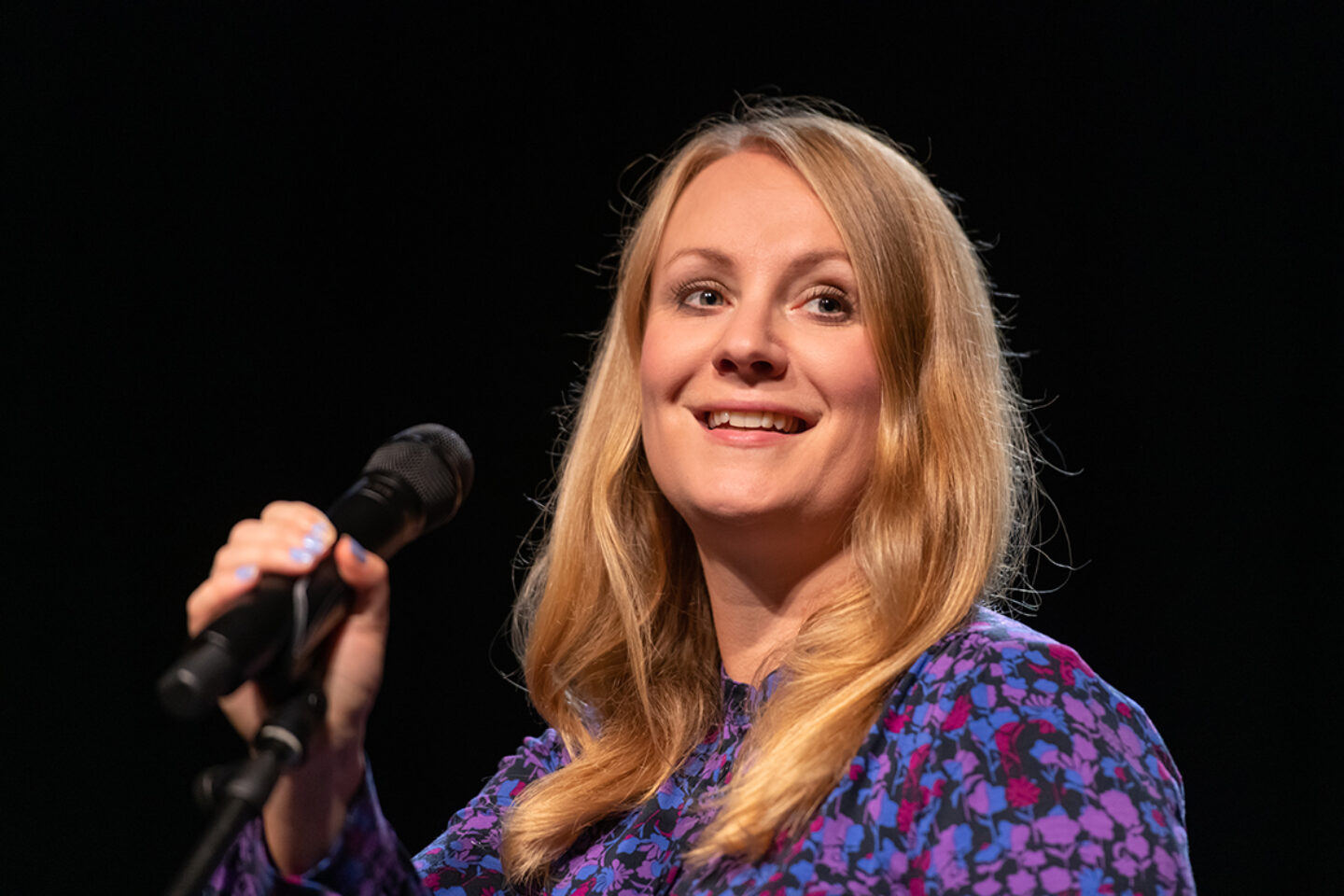 10 Quick Qs:
Where did you grow up, and where do you live now?
I grew up in Falmouth, Cornwall. Now I live in Norwich. NR2, baby.
Who is your biggest influence and why?
Mary Oliver is a poet whose work I come back to again and again. It's accessible and incredibly beautiful.
What makes your work stand out from other creatives?
I'm a weird mix of lots of things. My work borrows from lots of forms: storytelling, poetry, stand-up, theatre…
What is your biggest weakness as a creative artist?
I tend to always have too much going on at once.
What makes you happy?
Walking and throwing myself into bodies of water.
What makes you sad?
When my girlfriend refuses to throw herself into bodies of water with me because it's 'cold'.
What film, TV show, book or podcast have you recently enjoyed?
Currently loving Hacks.
If you could only own one musical album, what would it be?
Blue by Joni Mitchell… or the Blue Album by Weezer? Can I have both because they both have blue in the title? (yes you can)
What would your super power be?

Never not being hungry.

What you'd be doing if you weren't a poet / writer?
Some sort of park ranger? Like Yogi.
Thank you Molly!