Back in June we put a call-out on our socials asking for people to share their stories of experiences at NAC over the years, from favourite gigs to romantic connections to star struck moments.
We'll be sharing a few of the replies here, creating an archive of NAC experiences over the years.
Here, Matthew recalls his relationship with the venue over 30 years!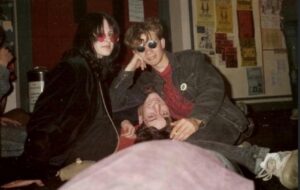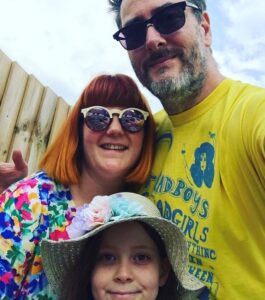 My NAC story began in 1988 aged 16, after my nocturnal listening to John Peel on Radio 1 led me to the Wilde Club to see the mighty King of the Slums. It was only the third gig I had ever been to and having drifted away from friends after leaving school I felt that in this space I had found my people. I was hooked and the draw of 'top indie bands live every Monday' dragged me out of my small town inertia and into the bright lights of the big city.
Pretty soon I was there all the time making a nuisance of myself and the promoter Barry Newman soon put me to work; taking money and stamping hands on the door, selling merch for the touring bands, writing the club's press releases and generally being more sarcastic than I had any right to be.
In the years that NAC hosted the Wilde Club I was lucky enough to see hundreds of bands – some of them great like TAD and New Fat Automatic Daffodils, some of them destined for greatness like Nirvana, and some who have inexplicably achieved global fame like Muse or Coldplay.
NAC also showed a way into other worlds of music and arts through clubs like Offyerface as well as exhibitions on the café bar walls and many other events and functions.
30 something years later I can honestly say that most of my closest friendships were formed from the community that originated in and around the Wilde Club and NAC, and I'm often seen dragging my daughters to my favourite venue to check out our family's favourite bands. I wish I'd been taken to see somebody as fierce and inspiring as Sink Ya Teeth before I was in my teens but despite all this my kids still seem to think that I am deeply uncool.
Matthew