Great Yarmouth day out, with live music!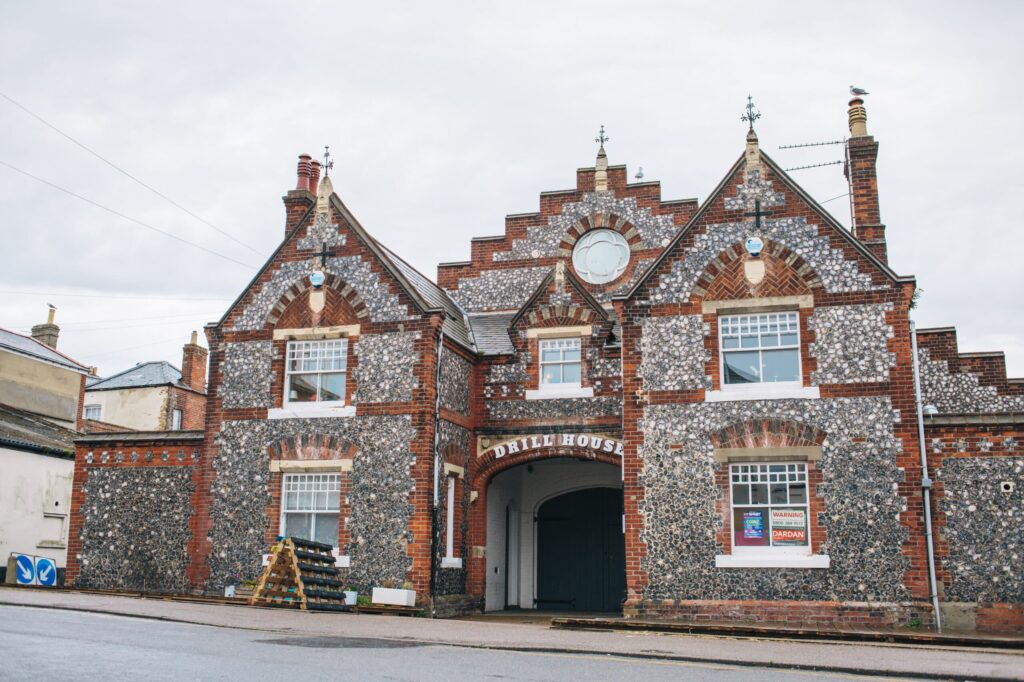 We are proud to present GIGGY, an exciting new programme of live music events at The Drill House, Great Yarmouth, consisting of emerging new bands from around the UK and Great Yarmouth.
GiGGY is a collaboration between Freshly Greated, Out There Arts and Norwich Arts Centre.
If you're heading from Norwich for the shows, we've come up with an itinerary for an amazing day out in Great Yarmouth – a place full of hidden gems and quirky experiences.
The X1/X11 bus leaves from Surrey Street bus station every 15 minutes and takes 35-40 minutes to Great Yarmouth Market Gates. Single journeys are currently £2!
Check out the full bus timetable here
Arrive early afternoon on Friday 30 October to catch the exhibition at The Yare Gallery on South Quay (NR30 2RG) – yare.org.uk
Then it's down to the sea front for arcades or mini golf – what else? At this time of year, we recommend the indoor Windmill adventure golf on Marine Parade (NR30 3AD), which is notorious for it's surprising decor and spooky set-ups.
There's plenty of arcades to choose from but the huge Wellington Pier (NR30 3JF) has amazing games and a skittles alley – wellingtonpier.co.uk
Head for an early dinner before the show. For food, traditional Portuguese restaurant Galante on St George's Road (NR30 2JT), is a true hidden gem that is popular with locals. Or try the The Empire food hall on Marine Parade (NR30 2HF) for a lively atmosphere and a variety of options.
Time for the music! The doors to The Drill House open at 7pm and the venue is a beautiful venue for a drink while you awaiting the first band at 7.30pm. Three incredible bands will play at each event, finishing just before 10pm.
The last bus is at 10.30pm from the market gates (NR30 1LX), getting you back into Norwich for a very civilised 11.10pm.
Enjoy!
Headliners and tickets >>> Vieira & The Silvers (Fri 27 October) , Floral Image (Fri 10 Nov) , Bag of Cans (Fri 17 Nov) and Nebula Sun (Fri 24 Nov), with supports.