Follow Me to the Lantern Marsh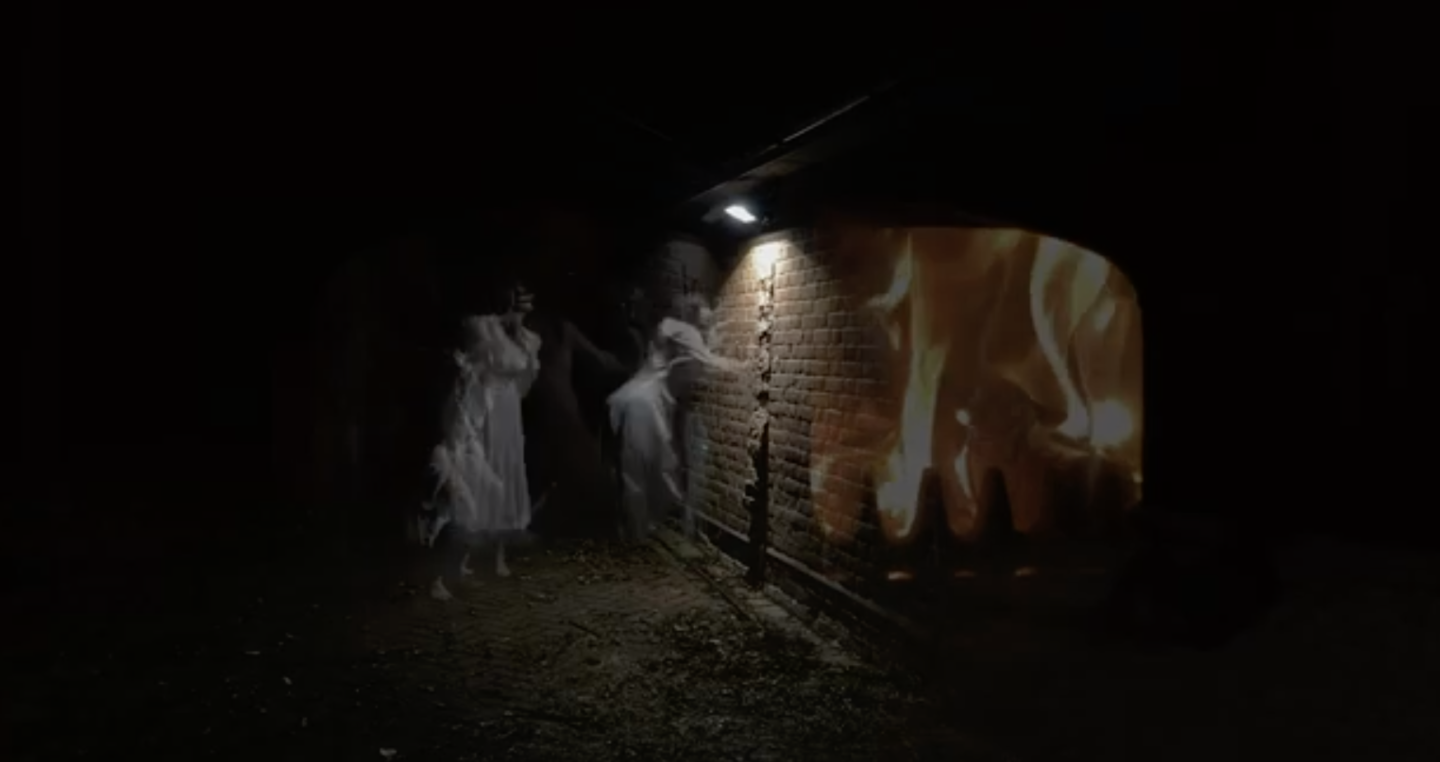 NAC Supported Artist Polly Wright has just released a hauntingly beautiful new video Follow Me to the Lantern Marsh with music by Laura Cannell & Kate Ellis.
This film is intended to be viewed in a dark room. "It was all shot in very low light and so by watching in the dark with the music loud, the voyeur will get the best experience from the piece." Polly Wright
Follow Me to the Lantern Marsh features New Music & Film from These Feral Lands 2021: A Year Documented in Sound & Art. February Sounds EP is no. 2 of 12 releases. EPs are released on the last Friday of each month with a specially commissioned film from UK & Irish Artists.
This track was composed, recorded & produced by Laura Cannell – Violin/Overbowed Violin/Voice & Kate Ellis – Cello/Double Bass from their EP February Sounds.
Brawl Records website
Artist Polly Wright, February 2021:
"I would call myself a hoarder of fragments. My film pieces are often collages of different pieces of footage I have shot, usually at night, and usually of myself, dancing to music. Music informs all my visual work, because it is my main artform. When I edit, I use layering and reverse and alter the speed of the clips I weave together, to create unsettling and haunting pieces. I rebuke traditional narrative and instead go for dreamscape and atmosphere.
I am very inspired by the dance works of Pina Bausch, the song cycles of Schubert and Schumann, Victoriana ghost story heroines and the photography of Francesca Goodman. When I heard Follow me to the Lantern Marsh, I knew straight away how I would respond to the piece in visual terms and wanted it to be dark, feminine, barely there in places and elemental. I shot footage of fire and snow and collaged it with multiple figures of myself in a white nightdress.
I love dancing in the dark in headphones when nobody is watching and then using the footage to become part of something else. It becomes layers of performance within another performance. I always think of my films as something the viewer can be immersed in, like a performance and so my note for this film is it is intended to be viewed in a dark room. It was all shot in very low light and so by watching in the dark with the music loud, the voyeur will get the best experience from the piece."