F E R A L film by Daisy Black & Gossamer Thread Circus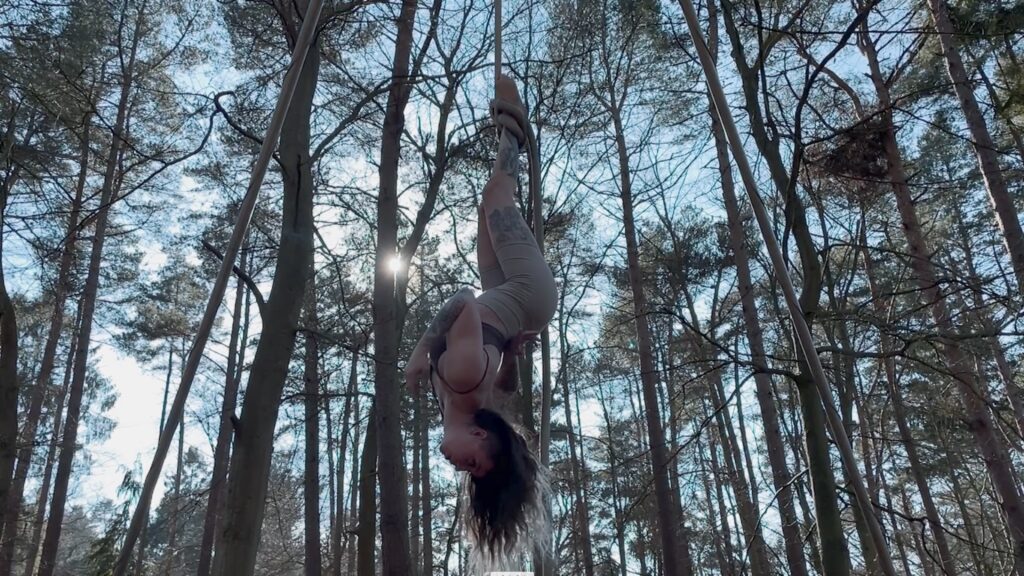 F E R A L – (adj.) in a wild state, especially after escape from captivity or domestication – is a new year-long project from Daisy Black & Gossamer Thread Circus taking place over 2021 with short films and/or outdoor performances on the Spring Equinox, Summer Solstice, Autumn Equinox and Winter Solstice. Exploring a reconnection with the land, it marks these pivotal moments of the year and draws on folklore that has anchored us to these natural processes throughout history, the act of rewilding, ecological processes and the intersection of art and activism. During the months of lockdown many of us have experienced the myriad health benefits of engaging with nature, and has in turn highlighted the natural catastrophes we are now facing, and that change must be grass-roots, community-based, and timely.
'Humans are creatures of habit, and we have seen how ready societies have been to go back to business as usual as soon as the pandemic has given signs of easing off. But the recurrent peaks and the recalcitrance of this crisis are making it clear that the way we live and work needs to change permanently and substantially.' – Lisbet Rausing
SPRING / OSTARA – Short Film
Filmed on location at West Norfolk's 1500 acre Rewilding project Wild Ken Hill short and part of the SEASON FOR CHANGE programme, this short film draws on the ecology of Spring – germination, regrowth, new life, hope – as well as It also tracks a personal journey of re-habilitation and recovery after injury and management of a chronic illness, during which a re-immersion in the natural world has been an endless source of solace, from foraging and walking to wild swimming and dancing in the wild. Season For Change is a nationwide programme of artistic and cultural events that celebrate the environment and inspire urgent climate action. #SeasonforChange @jointheseason_
DONATE
This film was made with no financial support, so if you enjoyed the film and are waged/financially supported, please do consider making a donation.
Donations will go towards the next phase of the project and 10% will be donated to the Amazon Rainforest Conservation project
Please also visit The Dancer's Forest to read about this amazing project and to make a donation
Gossamer Thread Circus Facebook
CREDITS
Original prose and performances by Daisy Black
Filmed & edited by Alex McAleer
Filmed on location at, with generous permission of, Wild Ken Kill
Supported by Ockham's Razor and Out There Arts
Music from Laura Cannell featuring Polly Wright and Kate Ellis
Original composition and voice mix by Ash Day
For full credits and resources visit – https://gossamerthreadcircus.weebly.com/feral.html
Daisy is a member of the international network Sanctuary on the Faultlines, where women dance in the wild. Visit the website to see a full list of dancers from all over the world, and details of their performances.
Daisy is on the steering group for the Dancer's Forest, a new initiative by dancer Adam Benjamin with the aim of creating tracts of community-owned rewilded land throughout the UK that also function as cultural spaces.
Please visit the website to read more about and make a donation to this incredible project.