Coats On The Railings Urgent Appeal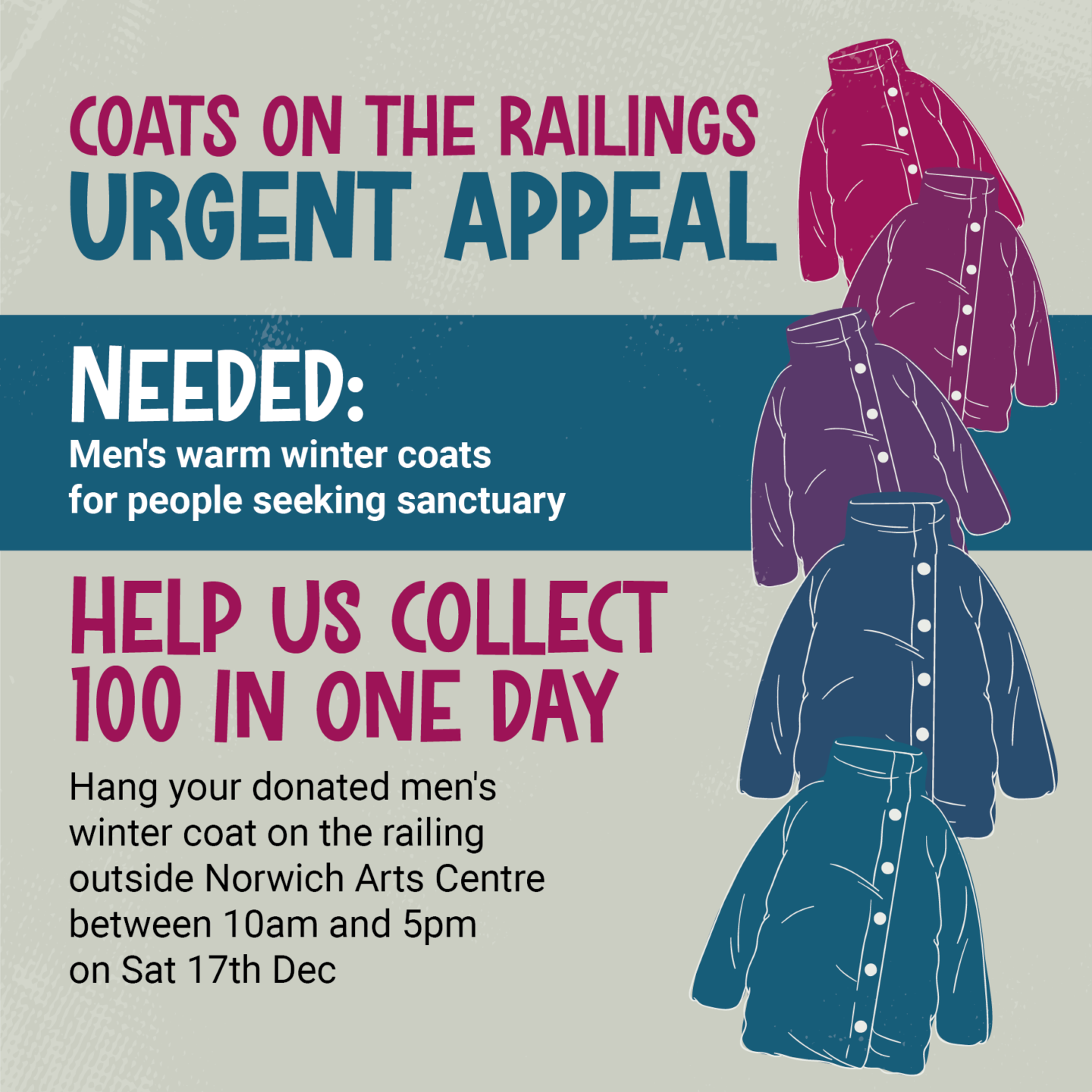 We have teamed up with Norwich City of Sanctuary to help them appeal for 100 MEN's warm coats this Winter for people seeking sanctuary.
We are asking for donations of men's coats to be left on our railings outside our venue between 10am – 5pm on Saturday 17 December. These coats will then be collected by the Norwich City of Sanctuary team and distributed where needed.
Norwich City of Sanctuary is part of a national movement building a culture of welcome for refugees and asylum-seekers, many of whom have lost their homes, fled persecution, and now seek safety here.
Norwich has a long history of being a place of sanctuary to those seeking safety. We want to celebrate the contribution refugees make and to continue to extend a hand of welcome to those arriving today.
"The cost of living crisis, coupled with the cold weather this winter, means the most vulnerable in Norwich are in real need of warm coats. This appeal is for MEN'S winter coats only, so please dig out any you're happy to donate. Simply hang them on the railings outside Norwich Arts Centre on Saturday 17th Dec and help us collect 100!" Claire, Norwich City of Sanctuary.
Thank you for your support!
NAC and Norwich City of Sanctuary