Artists in their residence – Roger Eno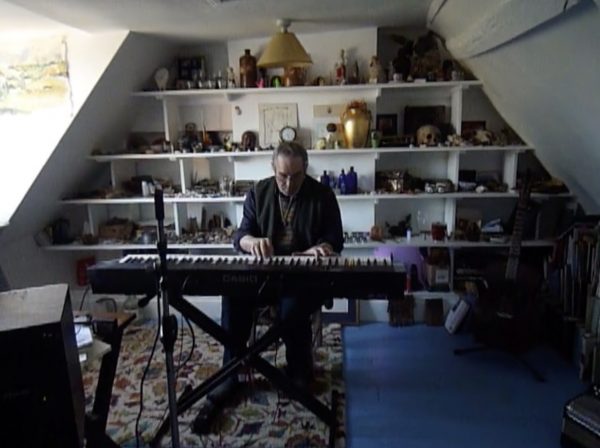 During NAC's COVID-19 closure period we'll be digitally sharing and hosting as much as we can from our amazing community.
This situation has been tough for our sector/community/country/world but it's been great to see the resourcefulness of artists in these times.
Roger Eno is an Artist in Residence for NAC and last week he approached us with this gift, a lo-fi film with live sound track.
On 20 March, Roger also released Mixing Colours album with his brother, Brian Eno.
A note from Roger Eno…
'I'm hoping that after this pandemic has come to a close we will be in a position to re-view the world.
Perhaps the persuit of wealth for its own sake will be seen as an ignoble drive,that poverty is unconscionable in a world which allows billionaires,that being famous for being famous will be seen as fatuous.
I made this lo-fi film just because I could;my daughter Cecily Eno filmed and edited the live 'sound track' to the image which itself was made on a Panasonic DMC-500 that I bought from a second hand shop for a tenner.
The keyboard was the cheapest touch sensitive model I could find,the sound source is Pianoteq software going through Logic on an iMac using dynaudio BM5A speakers but could have been recorded on a phone with me playing an accordion-lucky for you I went for my pro audio equipment.
Many people will have basic means to make their own Art/Music/Poetry-take a note book and sit-allow yourself space to think (two metres?) and help the world begin to change.'
Have fun,stay well and please be kind to each other-
Tutti el Bestos,
Reverend Doctor Eno.