Young Visionaries Launch Event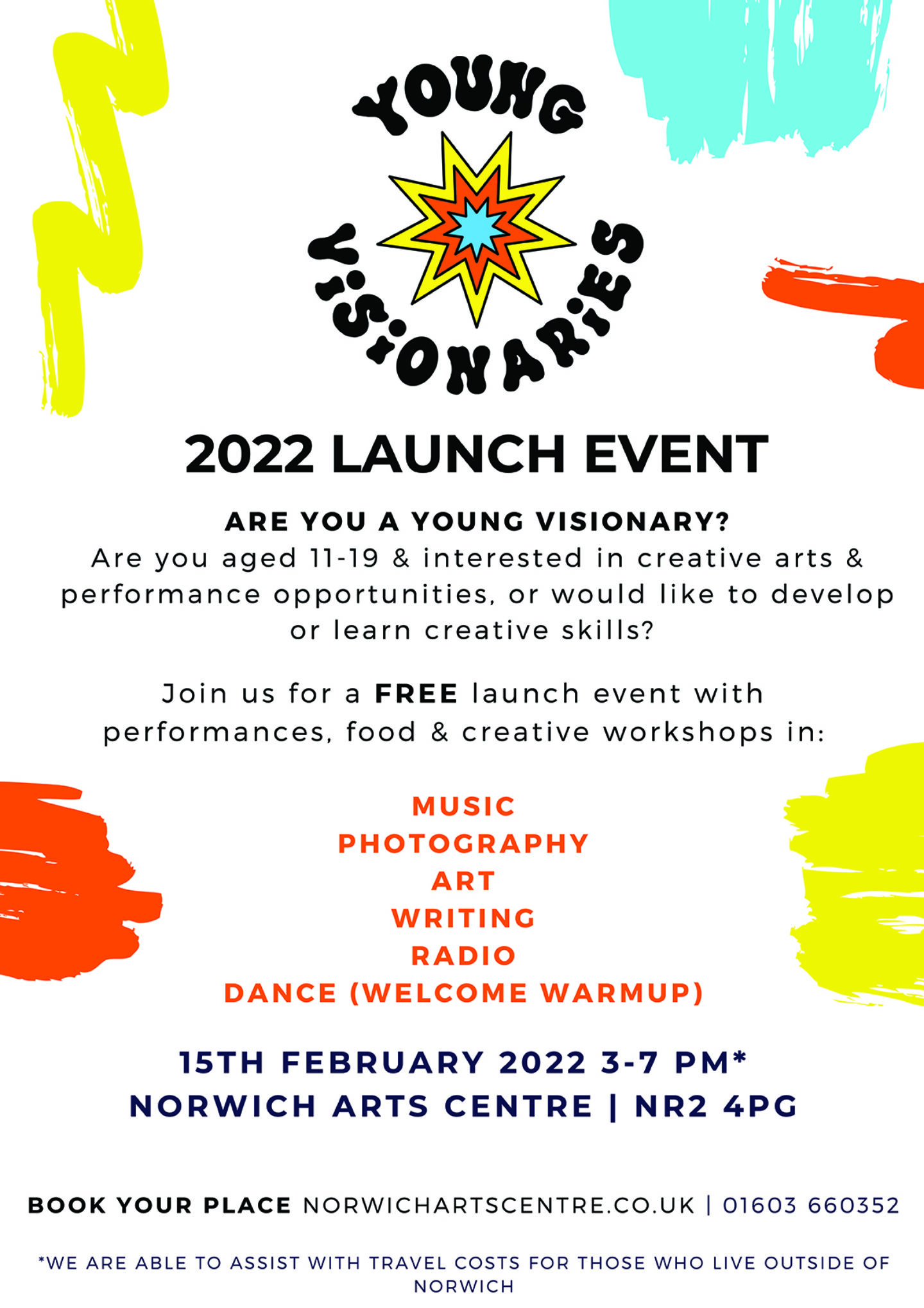 Performances, food and creative workshops. Bookings for workshops closed.
Workshops will be led by local female creatives including Amy Nomvula (radio), Loula Yorke (music), Helen Szirtes (writing), Tricia Mercer-David (drawing), Priya Oades (photography) and Glasshouse Dance (welcome dance warm-up). These will be followed by live music performances to be confirmed.
Dance welcome warmup- 3:00-3:30pm
BREAK
Session 1 Workshop- 3:45-4:30
BREAK
Session 2 Workshop- 4:45-5:30
Food Break- 5:30-6:00
Performances- 6:00-7:00
FINISH – 7pm
Tuesday 15 February 3pm – 7pm | We are able to assist with a portion of travel costs for those who live outside of Norwich. For further information please contact Youth Engagement Co-ordinator Afiya@norwichartscentre.co.uk.
Norwich Arts Centre and Young Norfolk Arts new talent development programme Young Visionaries will create one of a kind performance opportunities for young artists across Norfolk who are interested in all areas of creative disciplines.
Whether you're passionate about music, visual arts (in any medium), spoken & written word, dance, drama and any combination of the like- we would love to hear from you! No thought is too big with Young Visionaries, as will encourage and support you to think outside of the box as well as engage with diverse cultures and communities to bring your creative ideas to life.