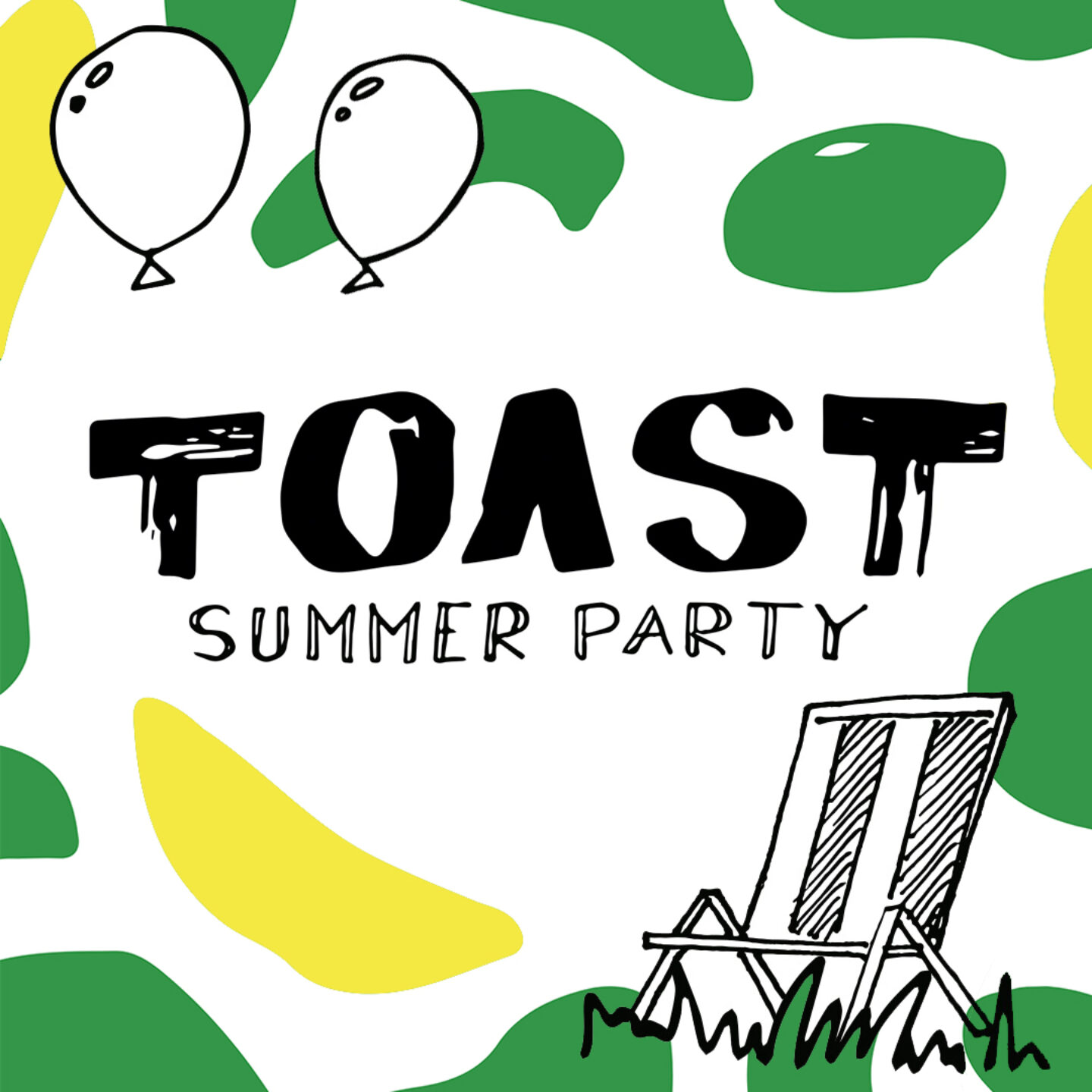 TOAST Summer Party
Sunday 11 July, 10am – 5.30pm
TOAST is back! Join us for a poetry summer party as part of this year's Young Norfolk Arts Festival. An extravaganza of poems, picnic blankets and party food.
We've got workshops, office hours, time to chat, and space to read and write. We're rounding it all off with our signature gig TOAST Live, with a twist. We'll be outside in the Norwich Arts Centre Garden, fully COVID compliant and full of joy.
So pop on by whatever the weather, whether you're a family of five or a writer looking to meet people with like minds, or just someone who likes a really good poetry time!
We can't wait to get back to it. We've even got a wet weather plan…
10am: Gates open
10:30-12: Kids Poetry Workshop – suitable for ages 7-11 but families with younger siblings welcome!
12:30-4pm: Poetry Party ft. tiny workshops, artist meet ups and the TOAST Office – come chat to us! Suitable for ages 11+
4:30-5:30pm: TOAST Live in the Garden. Suitable for ages 11+ – featuring poets Ellie Reeves, Georgia Hardcastle and headlined by rapper and poet Arji Manuelpillai
This is a FREE event but capacity will be limited on the day with a first-come first-served basis.
We'll have free tea, coffee and squash available, as well as some snacks from our friends at the Bicycle Shop to purchase. Attendees are also welcome to bring their own food and drinks (please note no alcohol allowed).
The YNAF programme has been put together with the current Covid-19 restrictions in mind – with a reduced capacity for any indoor events, exhibitions and workshops. Extra stewarding and supportive measures will be in place for our outdoor events and activities. You can find our updated Covid-19 guidance here
TOAST makes live poetry events and workshops with the best poets in the UK. Founded in 2016, we find the strongest voices in poetry and support their careers. Based in Norwich, our goal is to make entertaining, engaging events that bring new audiences and new poets together. Through our events and workshops we find, train and give a platform to poets whilst creating communities between artists and audiences.
TOAST is funded by the Arts Council England with support from the Norwich Arts Centre, the National Centre for Writing and the Young Norfolk Arts Trust.
YNAF website