Norwich Lanes Summer Fayre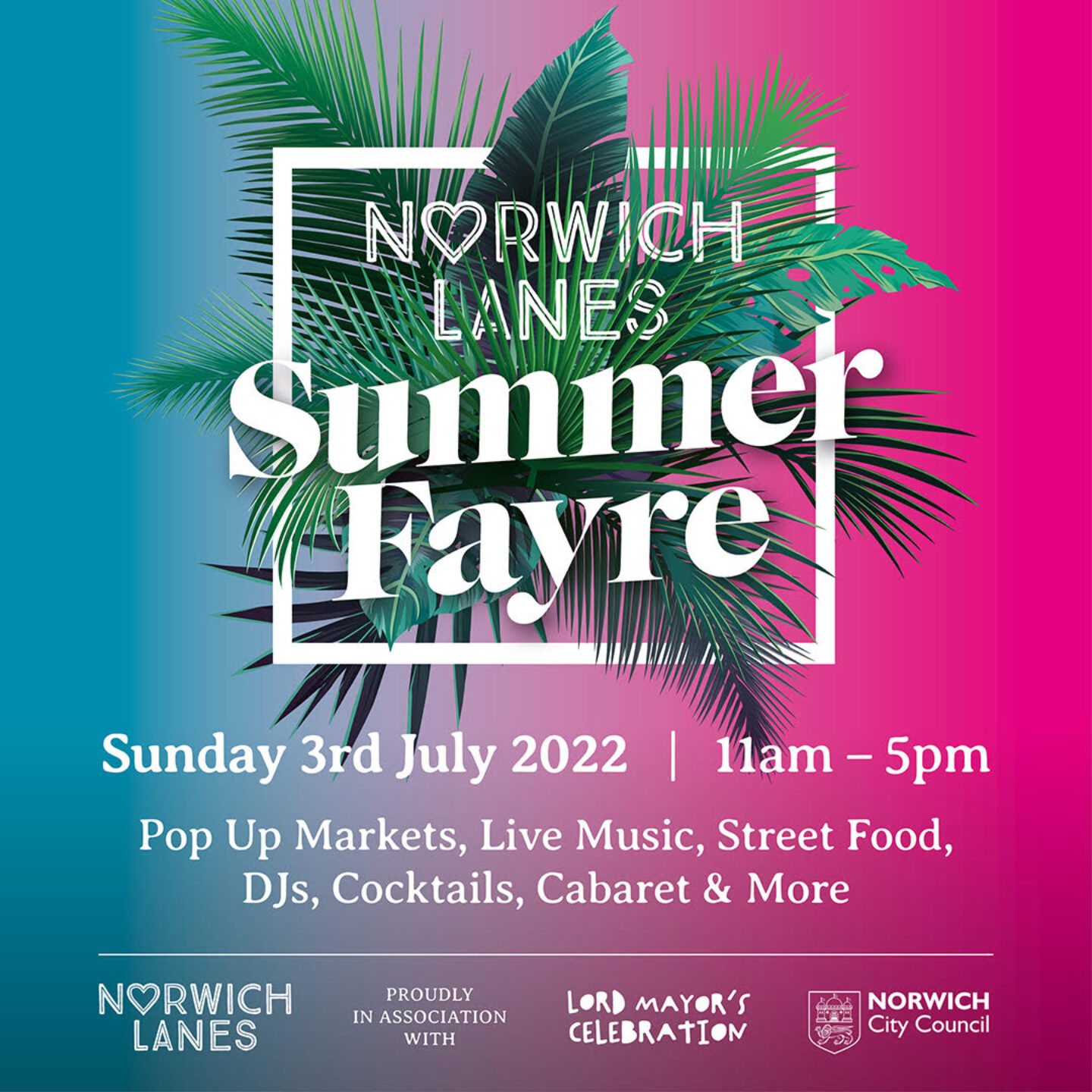 The Norwich Lanes Association (NLA) are delighted to announce the return of the Norwich Lanes Summer Fayre which will take place on Sunday 3rd July to coincide with the city's Lord Mayor's Celebration.
Once again the streets, courtyards, alleyways and open spaces will be stacked to the brim with pop up markets, live music, artists, performers and DJ collectives as well as a great food and drink offering from the area's brilliant restaurants, cafes and bars. To add to the mix, they also have some excellent independent businesses from across Norfolk joining them on the day.
We'll be opening our venue, bar and gardens with live music on the lawn so pop down and say hello >>>
12 – 12:30 Nadia Kadek
1 – 1:30 Jake Raywood
2 – 2:30 i.am.afiya
3 – 3:30 – Maya Law
The Norwich Lanes Summer Fayre runs from 11am to 5pm on Sunday 3rd July 2022.
A printed guide will be available on the day.
Visit the Norwich Lanes website for more info