Norfolk Young People's Climate Conference: COP26, NOT A COP OUT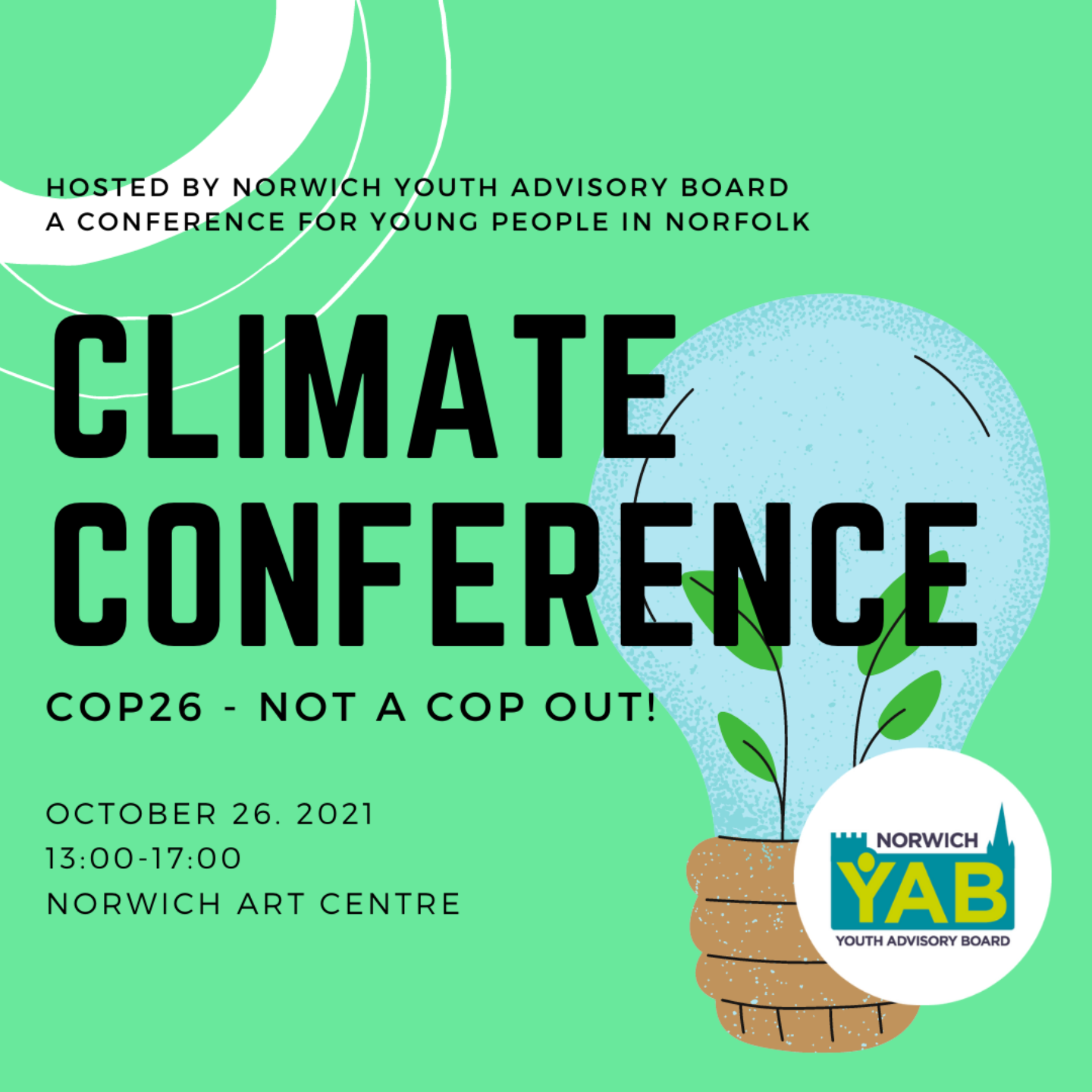 Norwich Youth Advisory Board are excited to be hosting our second climate conference: COP26 – Not a COP OUT!
In the week before the UN Climate Change Conference (COP26) in Glasgow, join the Norwich Youth Advisory Board for a discussion panel and workshops focussing on corporate accountability and what we can be doing as communities in Norfolk.
Speakers and workshops TBC
This is a FREE event for all young people aged under 21 in Norfolk. Please book below.
Book Now
Price From:
FREE
DATE
Tues 26 Oct 2021 @ 12.30PM - 17:00PM
Location
Norwich Arts Centre
Book Now
Price From:
FREE
DATE
Tues 26 Oct 2021 @ 12.30PM - 17:00PM
Location
Norwich Arts Centre