Young Visionaries Showcase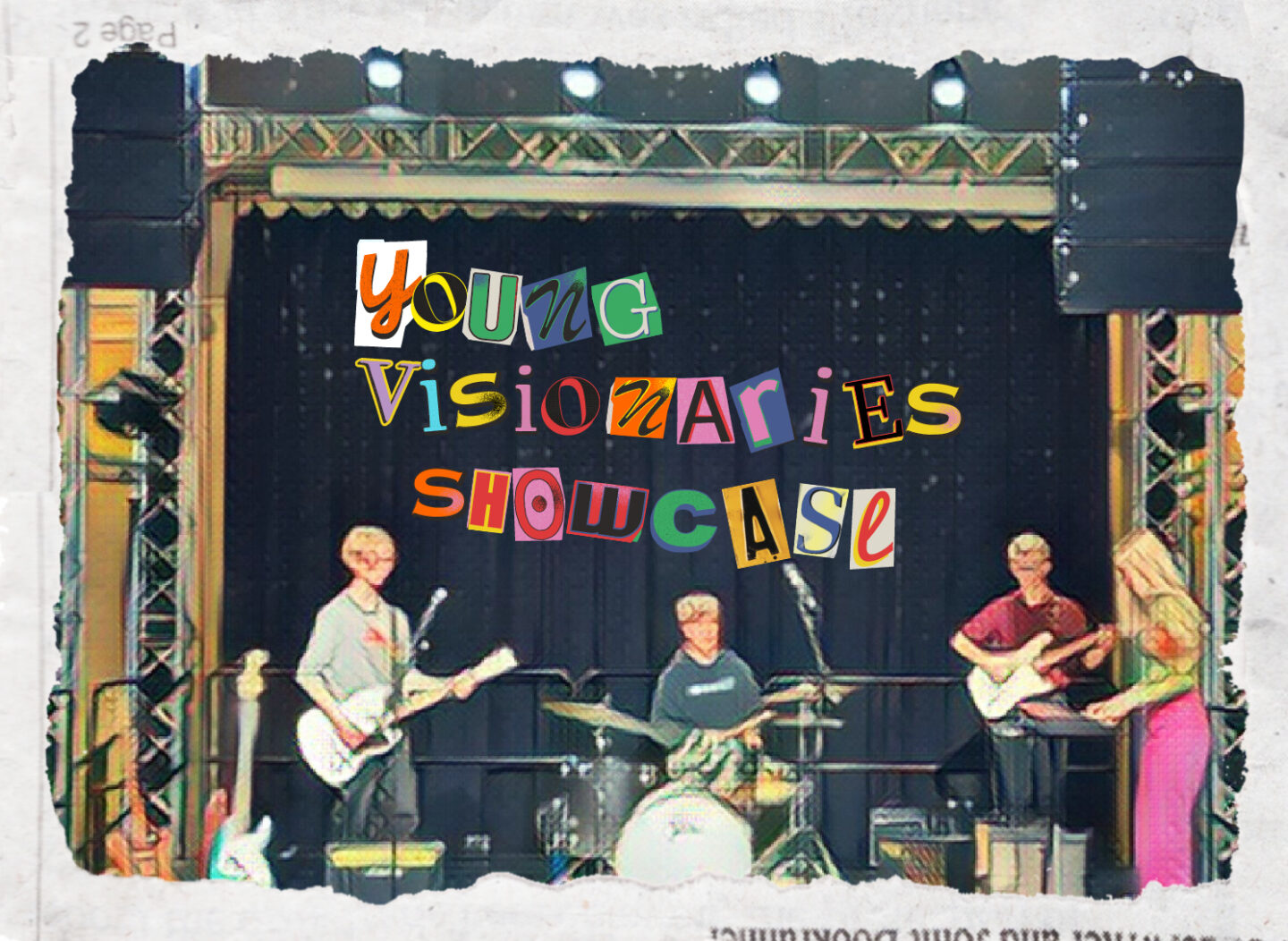 Young Visionaries Showcase
Saturday 9th July from 3-6pm
With a guest performance from Sam Eagle
*Early Bird £2 OFFER for under 26's – limited availability*
Join us for the first Young Visionaries Showcase, where young creatives will be showcasing their talents in music, art, poetry and spoken word. In between performances, audience members are encouraged to try our foods available from around the world as well as creative workshops. Audiences can expect to go away feeling inspired, uplifted and hopefully with a few gifts or two!
Young Visionaries is a youth led project that is aimed at young creatives aged 11-19. Young Visionaries will create one of a kind performance opportunities for young artists across Norfolk who are interested in all areas of creative disciplines. Whether you're passionate about music, visual arts (in any medium), spoken & written word, dance, drama and any combination of the like, Young Visionaries is the place for you!
Refreshments available.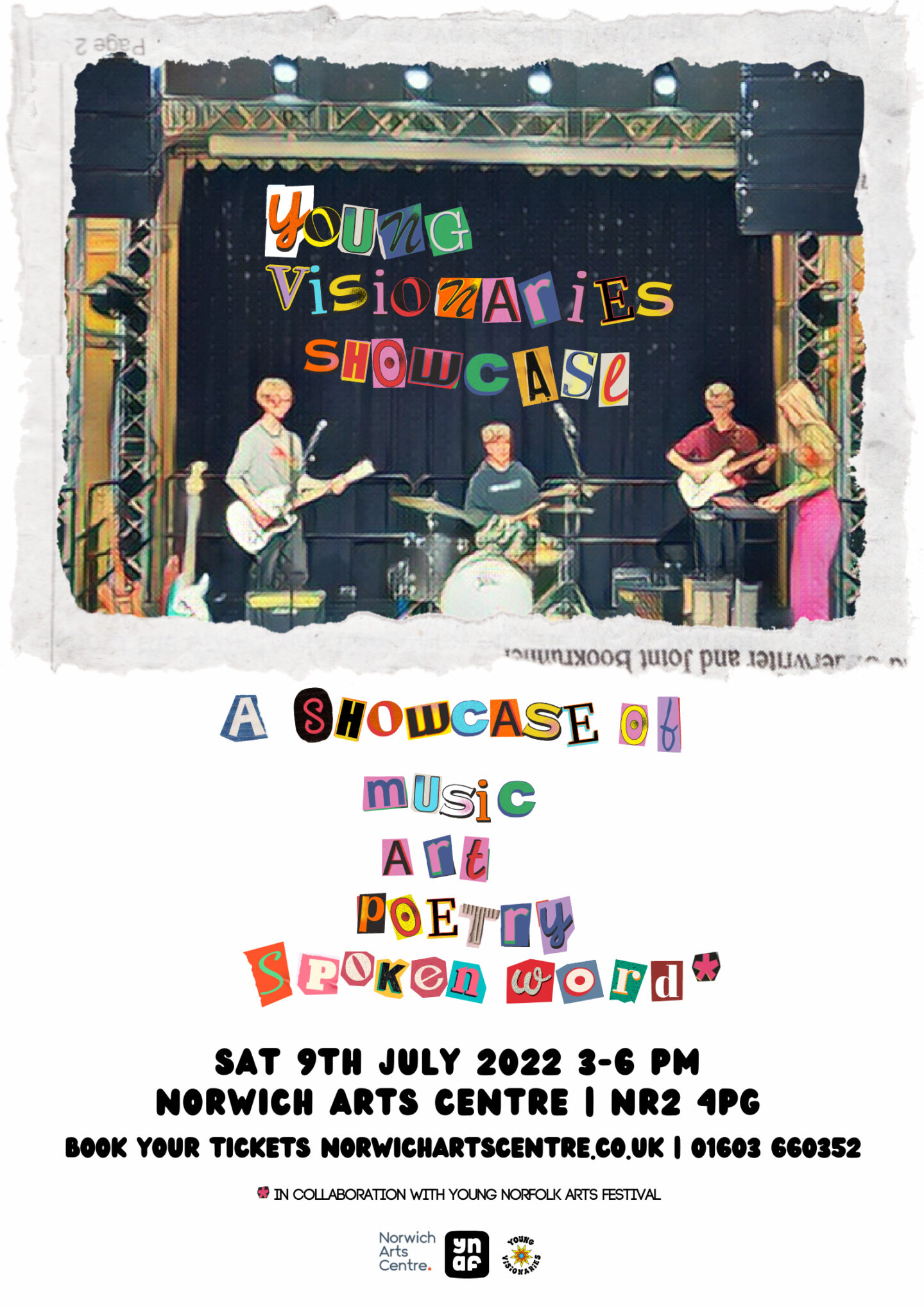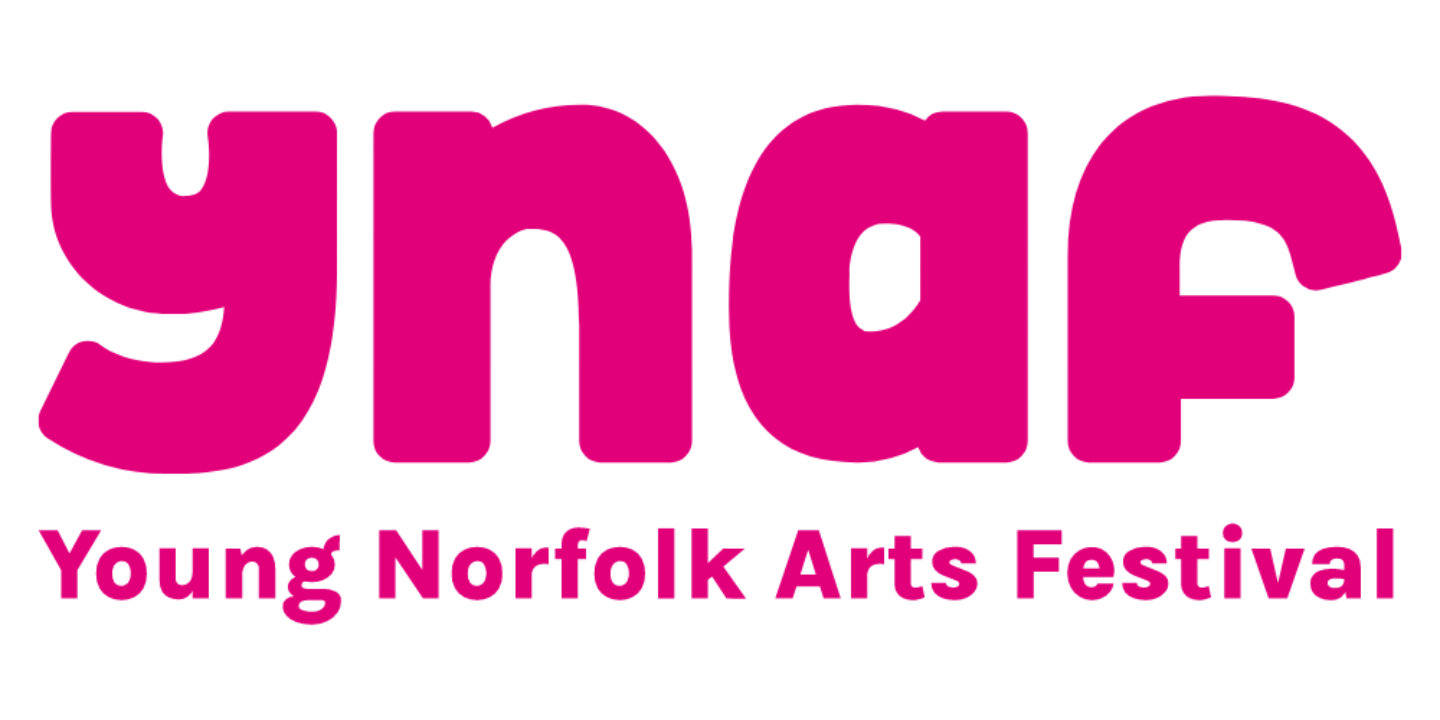 Part of the Young Norfolk Arts Festival running 1-10 July with 10 days of performance, theatre, writing, dance, visual arts and creative workshops, by and for young people in Norfolk.
Find out more and view the programme at youngnorfolkarts.org.uk/ynaf2022
Book Now
Price From:
Pay What You Can Afford
EVENT
Standing
Book Now
Book Now
Price From:
Pay What You Can Afford
EVENT
Standing
Book Now