Writing Queer Texts for Performance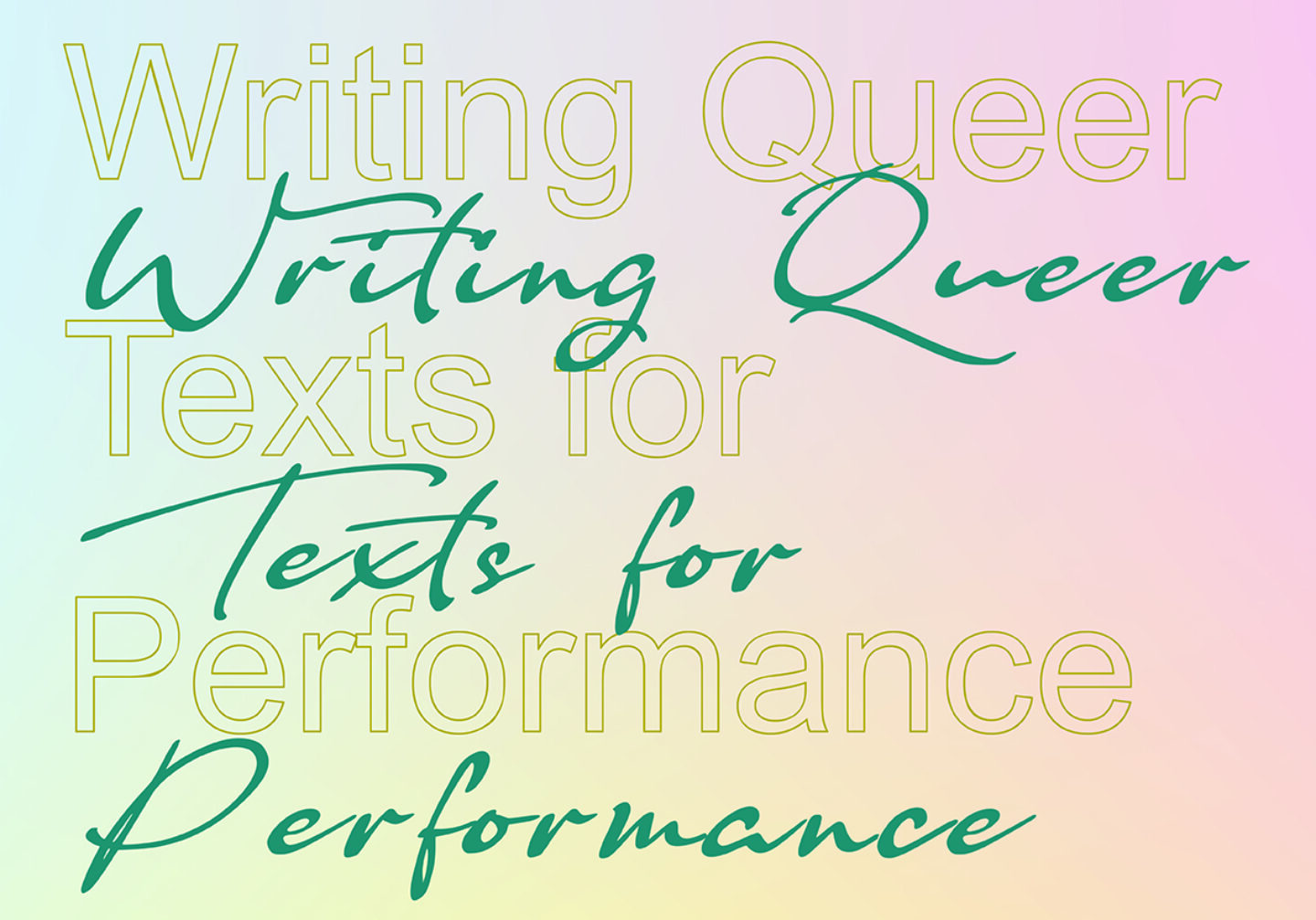 with James McDermott
In this interactive course, through a series of writing exercises, group discussions and textual analyses of seminal queer plays, poems and performance art from the likes of Travis Alabanza, Danez Smith, David Hoyle and Holly Hughes, participants will learn tools and techniques to help them find their voices, generate ideas, plan craft write edit and stage queer texts for performance.
There will also be opportunities throughout to discuss how to start and sustain a career as a queer artist in the East of England. Whilst this course is ideally suited for LGBTQ artists, it is open to anyone with an interest in queer writing and performance regardless of how they identify.
The course will be led by local queer writer James McDermott. James's LGBTQ plays published by Samuel French include 'Rubber Ring' (Pleasance Islington/UK Tour; Winner of Pulse Festival's Suitcase Prize) and 'Time & Tide' (Park Theatre; Offie nominated for Best New Play 2020). James's local queer plays include 'Robin Good: The Politico Panto' (Norwich Playhouse) and 'Camp!' (Norwich Arts Centre/Norwich Theatre/Soho Theatre). James's spoken word poetry collection 'Manatomy', longlisted for Polari's First Book Prize 2021, is published by Burning Eye Books and their pamphlet 'Erased' is published by Polari Press. James's new pamphlet of queer nature poems is forthcoming with Broken Sleep Books. They are also one of the writers on EastEnders. James has taught queer writing courses for Norfolk Wildlife Trust, London Queer Writers and Out On The Page, they are a visiting lecturer in Scriptwriting at Norwich University of The Arts and an Arvon writing tutor.
Book Now
Price From:
Pay What You Can Afford
Book Now
Book Now
Price From:
Pay What You Can Afford
Book Now