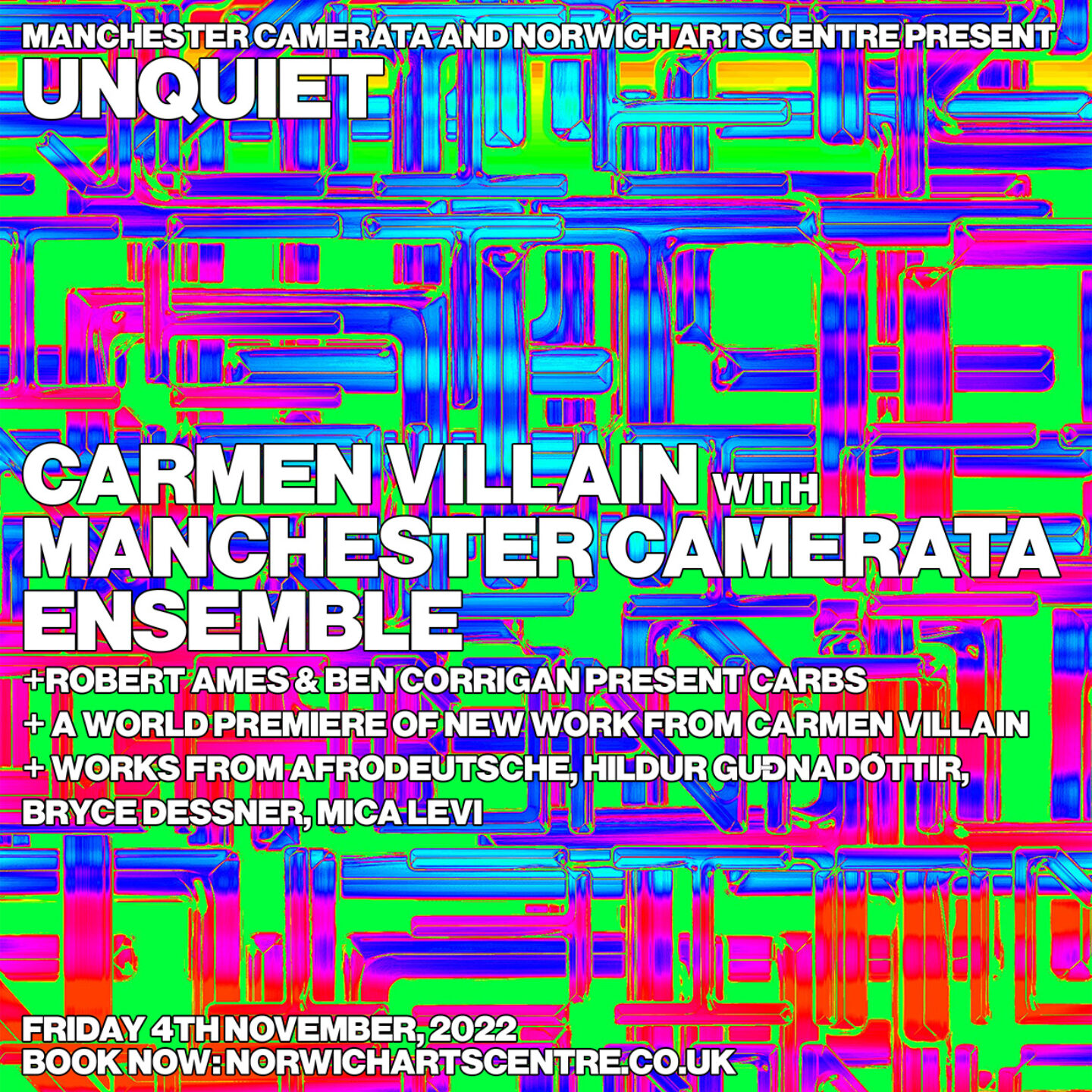 Something has to change.
Unquiet is a new music series for the brave and the curious.
Featuring new commissions from Carmen Villain (World Premiere) and AFRODEUTSCHE and performing the music by Bryce Dessner, Afrodeutsche, Hildur Gudnadottir
Philip Glass, and Mica Levi
These shows will feature live performances from Carmen Villain with the Manchester Camerata Ensemble and Robert Ames and Ben Corrigan present CARBS.
About the Commissioners and performing artists;
Manchester Camerata
"It doesn't get much better than this" – The Independent
Glastonbury openers, UK Orchestra of the Year (RPS Music Awards 2017) and 'Britain's most adventurous orchestra' (The Times) – Manchester Camerata is redefining what an orchestra can do.
Manchester Camerata Instagram
Robert Ames and Ben Corrigan present CARBS
"Robert Ames is a super-connector in modern music" – The Guardian
CARBS is a collaborative album from British contemporary classical composers Robert Ames and Ben Corrigan. CARBS is a microcosm of modern orchestral and electronic music, with exquisitely cinematic soundscapes and dense leftfield dance sequences throughout.
Robert Ames Instagram
Carmen Villain
"A triumph of quiet beauty" – The Fader
"Only Love From Now On moves with careful precision, deploying each element slowly to reveal lucent beauty at its core" – Pitchfork
Norwegian-Mexican artist and producer Carmen Villain makes atmospheric music made up of tapestries of field-recordings, acoustic instruments such as flute, clarinet, piano, and electronics, culminating in her own distinctive sound combining elements of fourth world, dub and ambient. Through an experimental approach to production and composition, the results are often a mixture of an abstract soundscape rich in detail, permeated with beautiful harmonies and melodies.
Carmen Villain instagram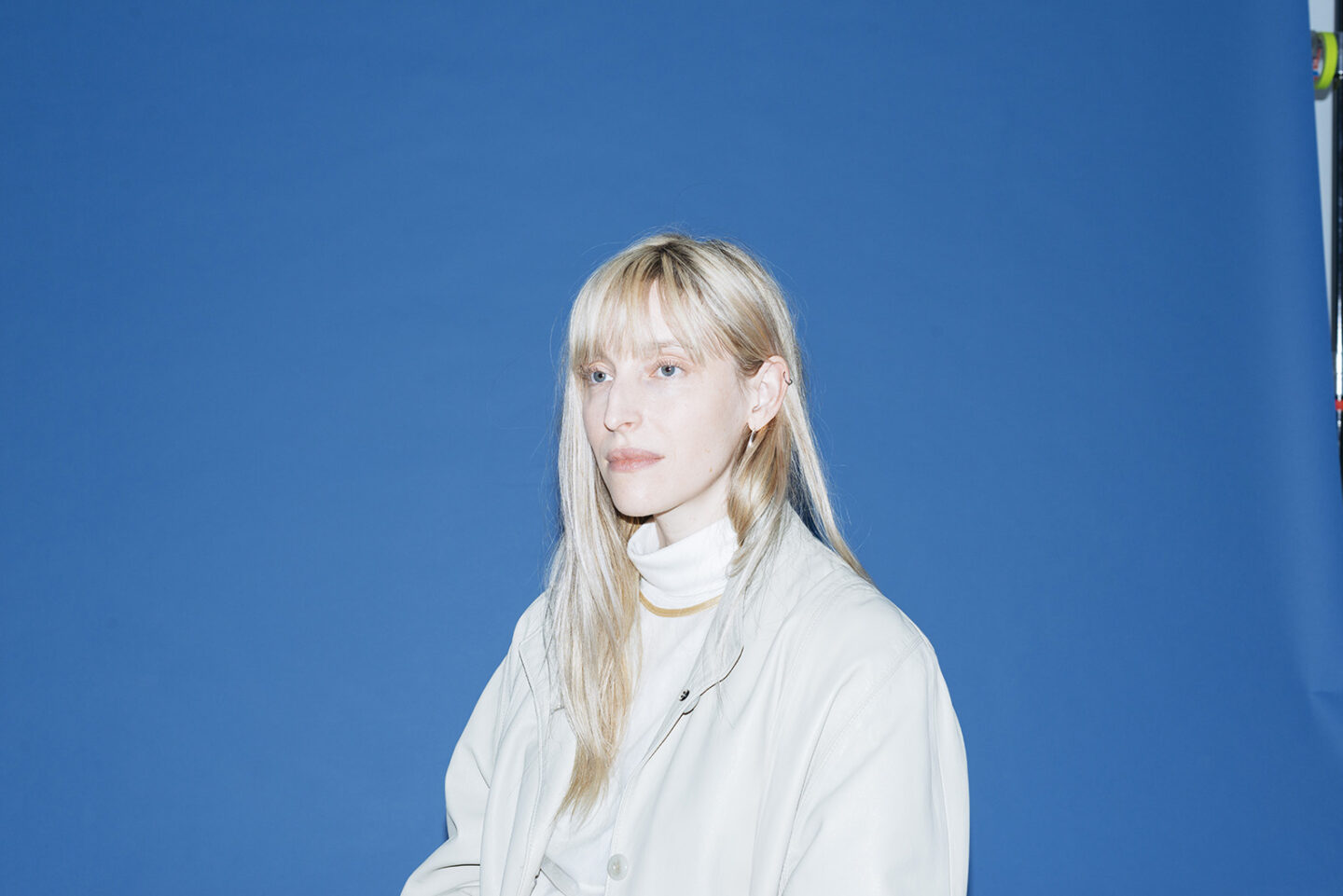 Contributing Artists;
AFRODEUTSCHE
AFRODEUTSCHE (Henrietta Smith-Rolla), is a British born Ghanaian/Russian/German
artist, BAFTA-nominated composer, producer, and DJ based in Manchester, UK. Her
polyrhythmic compositions integrate a wide array of musical genres, including Afrofuturistic
electro and techno, classical solo piano and Detroit legacy house; all memorable journeys
into deep, abstracted sound.
Praised by the Guardian for enacting a new wave of club music, named by Dummy Mag
as one of 2019's most exciting artists, Afrodeutsche's spectacular debut album 'Break
Before Make' was released on the legendary Skam label in 2018, followed in 2019 with the
debut release on River Rapid and a much praised remix for Marie Davidson on Ninja Tune.
AFRODEUTSCHE Instagram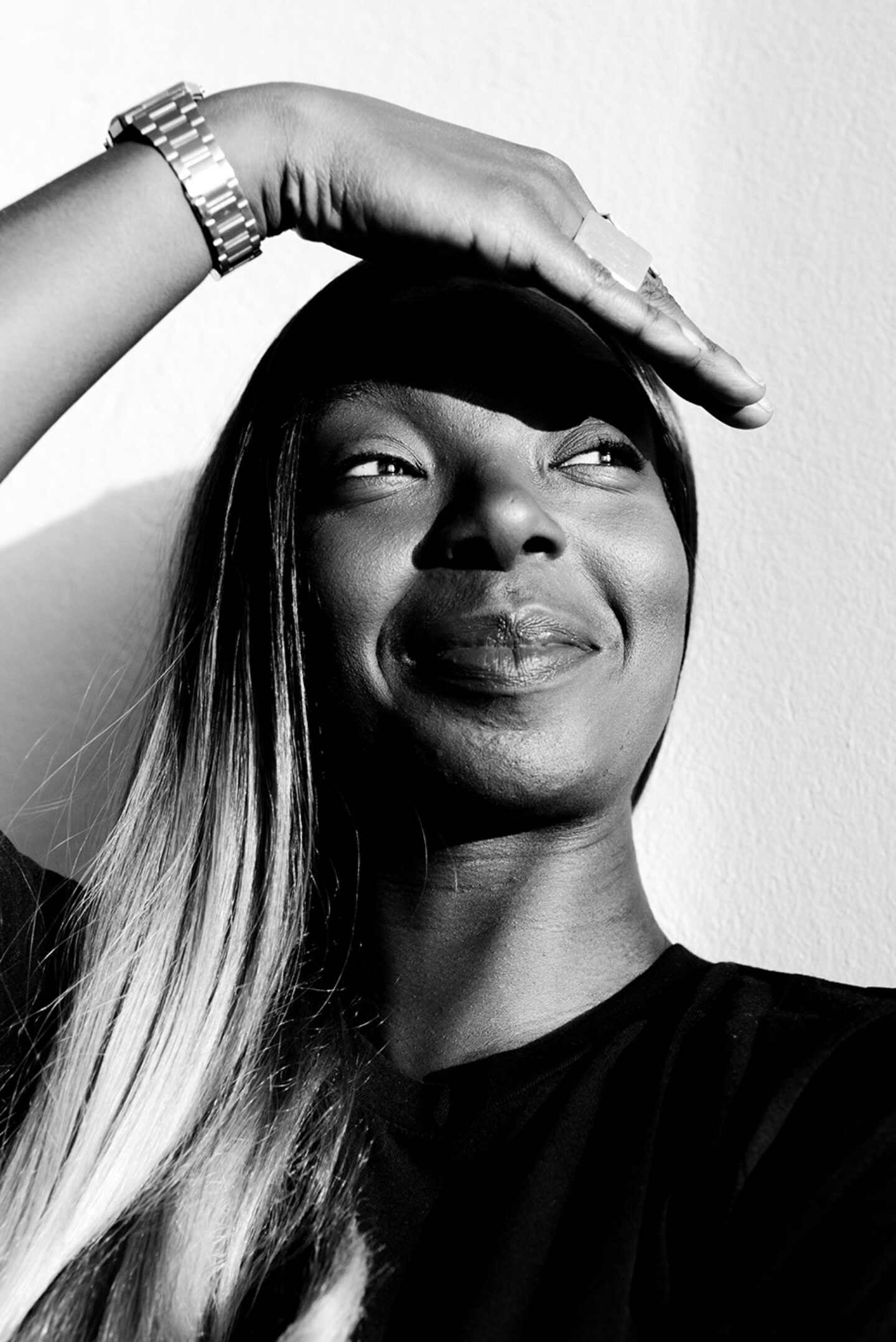 Commissioned by Manchester Camerata and NEWFORM and curated by Robert Ames, with thanks to Composer Magazine and co- Commissioners Norwich Arts Centre.
Unquiet Instagram
Book Now
Price From:
£17.50
EVENT
Standing
BAR
Open from 7pm
Book Now
Book Now
Price From:
£17.50
EVENT
Standing
BAR
Open from 7pm
Book Now