TRANSCENDENCE presents Songs of the Mystics – Qalandar Qawwals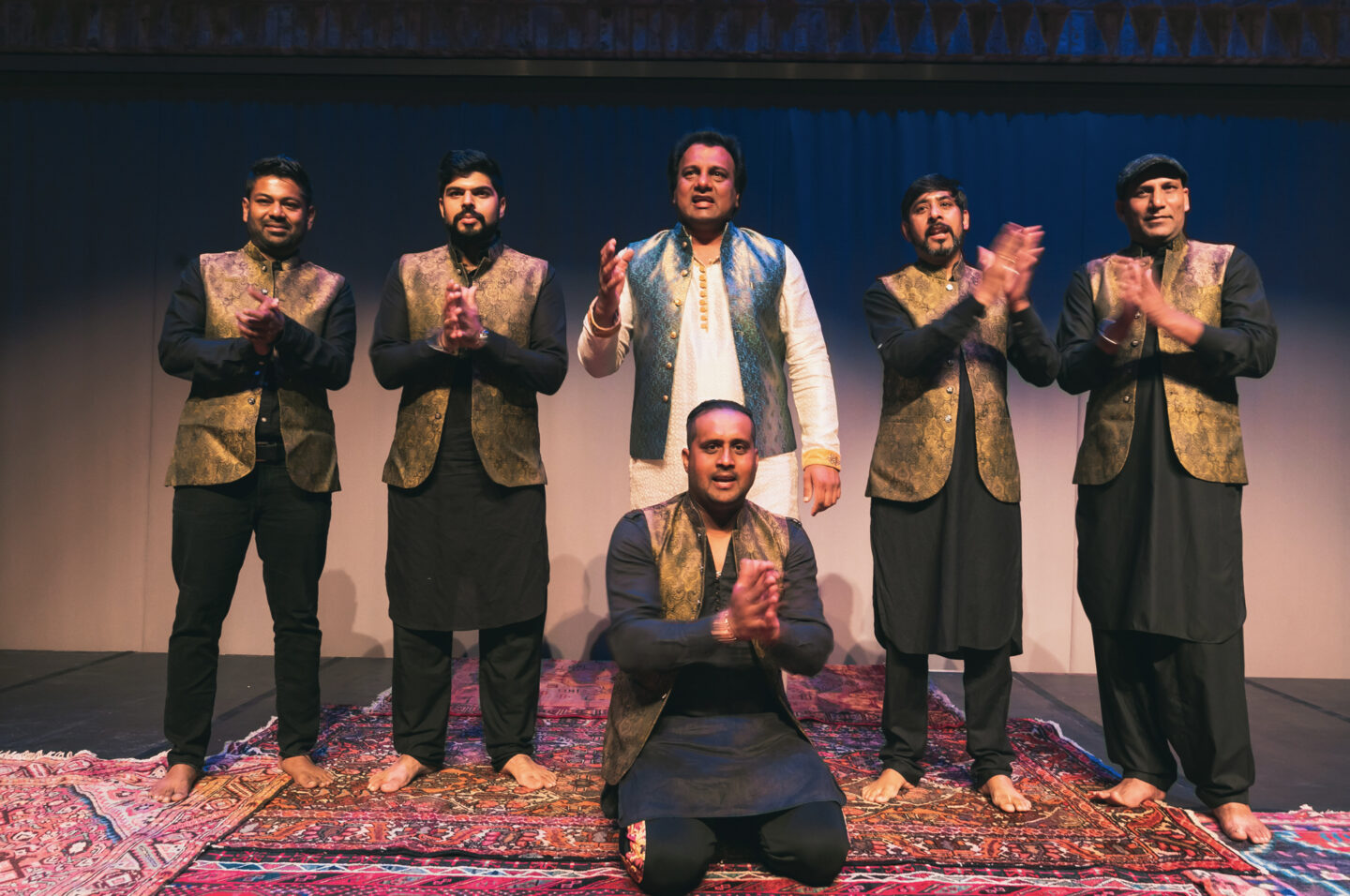 This event has been postponed from Tuesday 28 June. All tickets will be valid for the new date and we apologise for any inconvenience caused. If you have any concerns or can't make the new date please contact marketing@norwichartscentre.co.uk.
Led by Nafees Irfan, the Qalandar Qawwals, UK's leading mystic singers of an art form known as the Qawwali. Qawwali was little known beyond South Asia until the late 20th century. Although there have been many good qawwali performances in the mid-1970s, it was not until the late '80s that the music gained a truly global audience, primarily through the work of Nusrat Fateh Ali Khan who has been widely recognized as the finest qawwal of the second half of the 20th century.
The mystics songs from 13th-century onwards are considered today part of the Sufi Qawwali tradition. These songs are of thousands of years of mystic poetry, which have been passed on from generation to generation. The songs, which constitute the qawwali repertoire, are in a number of languages. Those from the classical period are in dialects of north India like Brajbhasha and Awadhi. These dialects continue to have huge influence on qawwali in other languages. There is a rich tradition in other languages like Urdu, Punjabi, Persian and Saraiki.
Group:
Nafees Irfan – Lead Vocals & Harmonium
Chorus:
Varan Reyaaz
Jatinder kwatra
Pretom Saha
Musicians:
Manninder Singh-tabla
Aslam Ali – dholak
Pummy Singh – guitar
Presented by Transcendence Events supported by Indus Music & SAMA Arts Network.
Book Now
Price From:
£19
EVENT
Seated
BAR
Open from 7pm
Book Now
Book Now
Price From:
£19
EVENT
Seated
BAR
Open from 7pm
Book Now