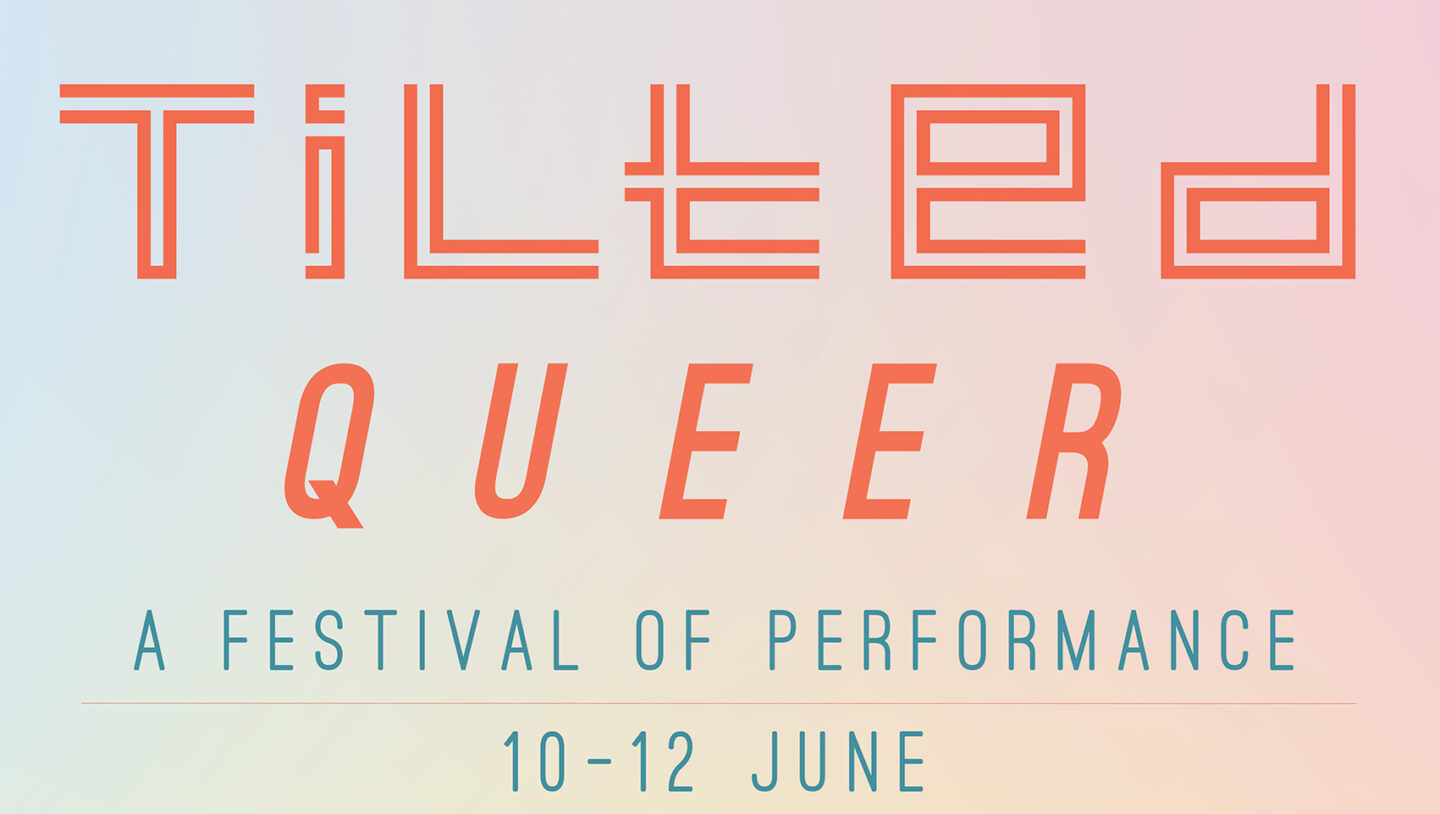 Tilted Queer, a festival of LGBTQ+ centred performance curated by Liv in collaboration with Norwich Arts Centre.
Tilted will engage, ask questions and break rules with exciting new work by performers, musicians and writers.
Playful, provocative and political.
FRIDAY 10 JUNE 8pm
Tilted Queer presents Queer Voices
Tilted Queer presents Queer Voices, a night of live music from a line-up of queer musicians and artists.
The night will feature live music from our immensely talented line up of Vicky Bass, Su I Think and Kitty Perrin with dancing, drinks and music late into the night with DJ L U.
SATURDAY 11 JUNE 8pm
Tilted Queer presents Victoria Scone
A treasured figure in the British drag scene, Victoria Scone is the epitome of camp, theatre and drag. She shot to fame as a breakout star of RuPaul's Drag Race UK series three, where she became the first cisgender woman to appear in the franchise.
SUNDAY 12 JUNE 2pm
Tilted Queer presents Writing Queer Texts for Performance
with James McDermott
In this interactive course, through a series of writing exercises, group discussions and textual analyses of seminal queer plays, poems and performance art from the likes of Travis Alabanza, Danez Smith, David Hoyle and Holly Hughes, participants will learn tools and techniques to help them find their voices, generate ideas, plan craft write edit and stage queer texts for performance.
SUNDAY 12 JUNE 2pm
Tilted Queer presents Safe Space Creative Writing Group
with Jess Morgan

Safe Space is a new creative writing group for young people who identify as LGBTQ+. It's a welcoming, fun and supportive place to share ideas, new writing and performances. Our aim is to nurture and encourage the talent of emerging LGBTQ+ young writers, helping you – together – to strengthen your voice and sharpen your skills.
SUNDAY 12 JUNE 7.30pm
Tilted Queer presents A Respectful Conversation on Drag
A Respectful Conversation returns to the Arts Centre for a discussion on the popular queer art form of drag. A panel of speakers with diverse perspectives will explore the topic of drag and its related themes (identity, community, labels, Pride and more).
The conversation will be moderated by Katy Jon Went.