The YNAC Arts & Crafts Fair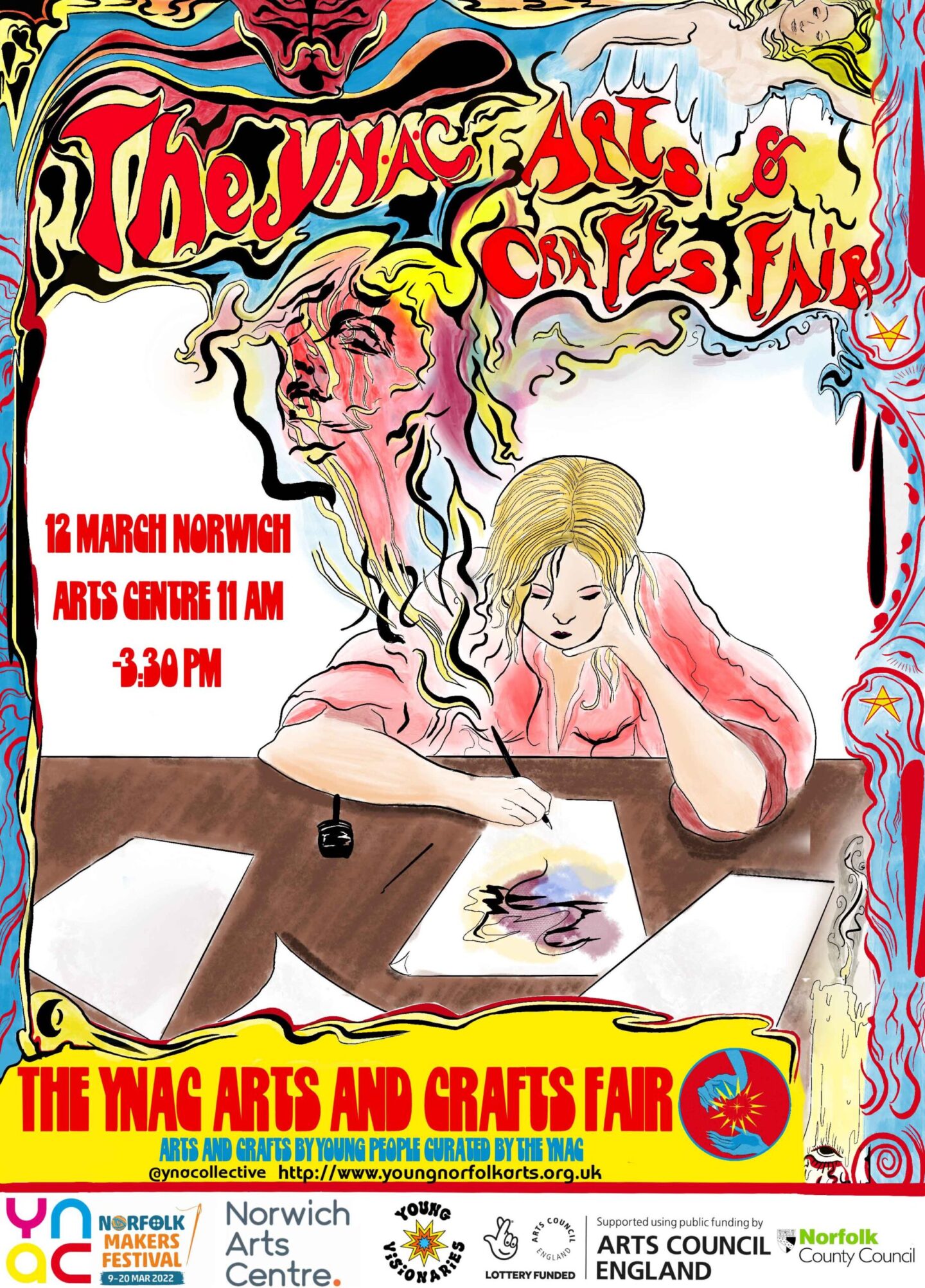 The YNAC Arts & Crafts Fair is a fringe event as part of the Norfolk Makers Festival 2022. We are looking for applications from young new/emerging creatives aged 16 – 30 to sell their products at our arts and crafts fair on Saturday 12th March 2022, 11am – 3:30pm at the Norwich Arts Centre.
This event is created and managed by the Young Norfolk Arts Collective to allow young creatives all over Norfolk to gain and elevate their experience and skills within the arts industry, therefore we are looking for a variety of artists, illustrators, printmakers, jewellers and more!
For further information and to apply visit the YNAC website HERE
Book Now
Price From:
Free entry
Event
Standing
Book Now
Price From:
Free entry
Event
Standing