The Norwich Drag Pageant: Rising Stars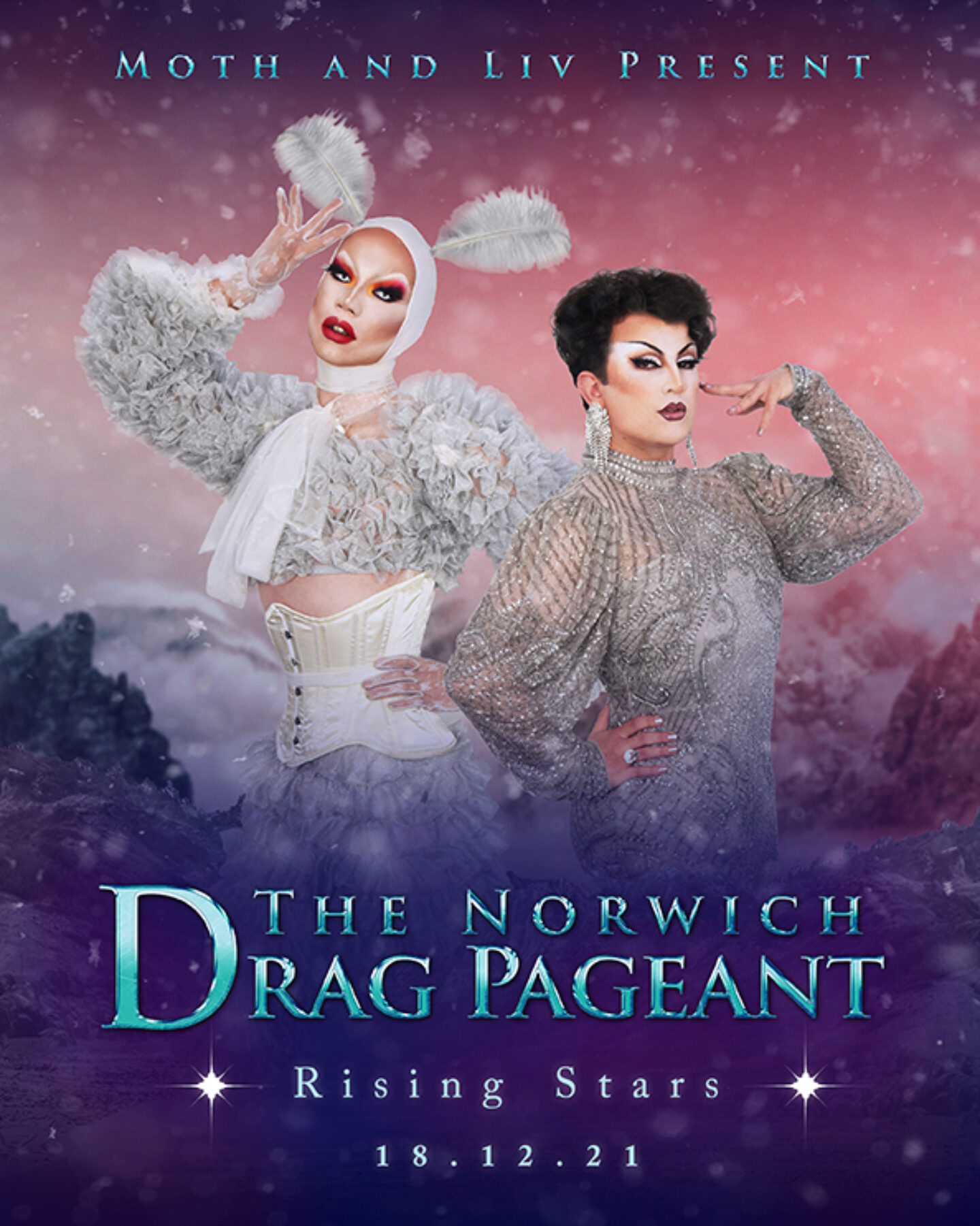 Hosted and created by Norwich drag royalty, Moth and Liv.
Six rising stars will go head to head in an epic drag showdown with a festive twist, to battle it out for the Christmas crown.
Runways will be walked, lips will be synced and mascara will run – as we crown Norwich's next drag superstar!
This competition champions all expressions of drag artistry and will feature an inclusive cast of fierce competitors.
In recent years the Norwich drag scene has become a beautiful melting pot for drag artistry and undergone a dazzling renaissance.
This pageant will continue that glorious legacy, so dress in your festive finest and bring all your love, support and Christmas cheer – it's the holi-gays after all!
Book Now
Price From:
£10.50
EVENT
Standing
Book Now
Book Now
Price From:
£10.50
EVENT
Standing
Book Now