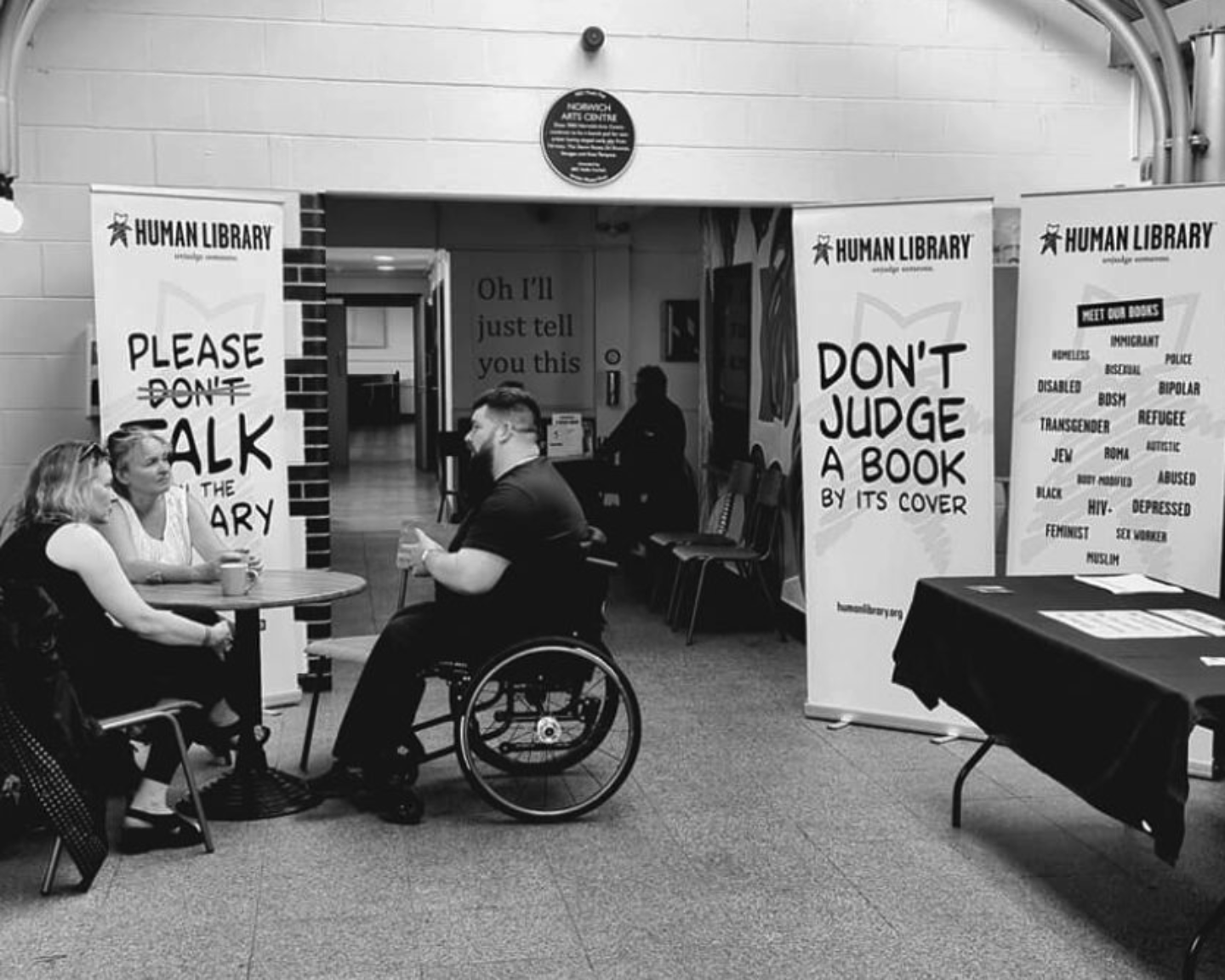 3pm – 5pm
Our next Norwich-based pop-up Human Library conversation cafe where you can grab a drink, take out a Human Book for 30-minutes and have a comfortable dialogue about often uncomfortable topics.
Our human Books are drawn from the groups in society that are stigmatised or stereotyped, marginalised, mistreated or misunderstood, from race to religion or refugees, disability to discrimination, LGBT to mental health and more.
Come along and have a chat with a Book (all questions are welcome without judgement) or just chat to us about the concept and perhaps get involved.
"The Human Library publishes people as open books to challenge stereotypes and prejudices through dialogue." – Ronni Abergel, founder (Denmark, 2000)
Book Now
Price From:
Free Entry
Book Now
Price From:
Free Entry