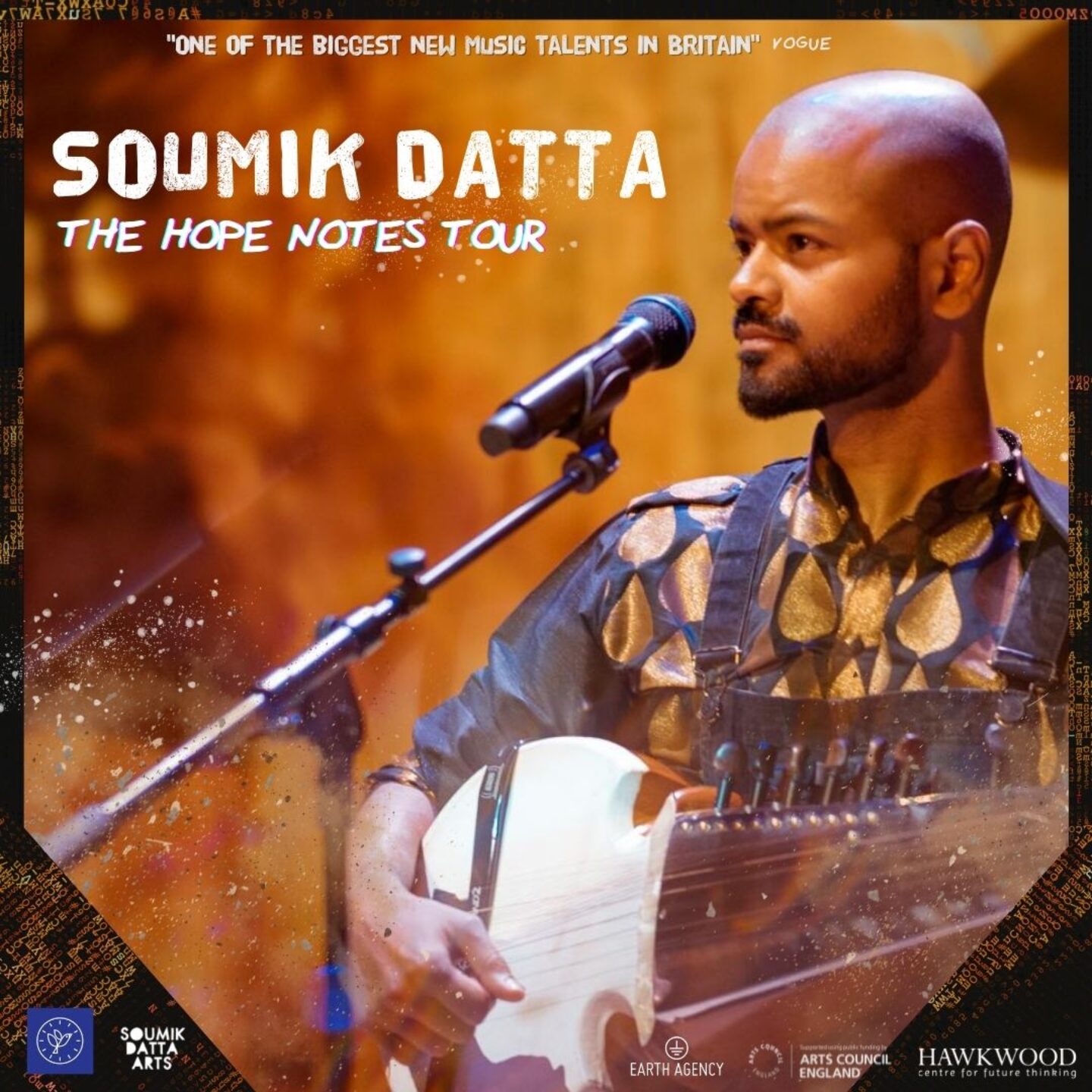 "One of the biggest new music talents in Britain" – Vogue
Soumik Datta is an award-winning musician, producer and television presenter. He plays the 19-stringed sarod and combines Indian music with spoken word, arts activism and electronica. Soumik has collaborated with Beyonce, Jay-Z, Bill Bailey, Nitin Sawhney, Joss Stone, Anoushka Shankar, Arijit Singh, Akram Khan and Shankar Mahadevan to name a few.
As part of a national tour, Soumik brings his company's full-length production 'Hope Notes' to create a tapestry of refugee stories, electric sarod, strings and animation – a sensory feast to challenge social injustice through an uplifting, musical lens. Hope Notes was made in collaboration with refugees from Syria, Afghanistan, Kenya, Bangladesh, Yemen, Cameroon and Uganda and is a powerful tribute to the displaced communities of the world.
Previous highlights include winning the Arts Council England Elevate Award and British Council's COP26 x Climate commission. An Ambassador of Earth Day Network, Soumik's work addresses urgent social and environmental issues through songs, music and film. He has presented television shows 'Rhythms of India' (BBC4) and 'Tuning 2 You' (Channel 4) and produced several radio shows for BBC Radio 3.
In a nutshell: what to expect from Hope Notes
Who's on stage? – Soumik Datta on sarod, and his band. Details on the musicians coming soon.
I've never heard of a sarod, what is it? – It's a string instrument from the Indian subcontinent. It has 19 strings!
What sort of music is in Hope Notes? – It's contemporary Indian music. By contemporary we mean that it was made last year. You'll probably hear sounds that you haven't heard before, but you'll also find that there are similarities to music you know from the radio – for example, songs that have a verse and a chorus. Enough words – listen to this to get an impression.
What will we see? – The band as well as special film projections.
Oh, what kinds of film projections? – Animations that were specifically created for this show!
How are refugee stories included in the show? – Selected bits of recordings of Soumik's conversations with refugees are woven into the show, so that the voices and music work together. The songs are inspired by the refugees, so you will hear the original stories as well as Soumik's artistic response.
Curious about what it might look like? Watch the Hope Notes series on YouTube, which includes scenes from the show filmed at the Southbank. The concert at your local venue will be similar, depending on the venue layout.
Coming up at NAC
•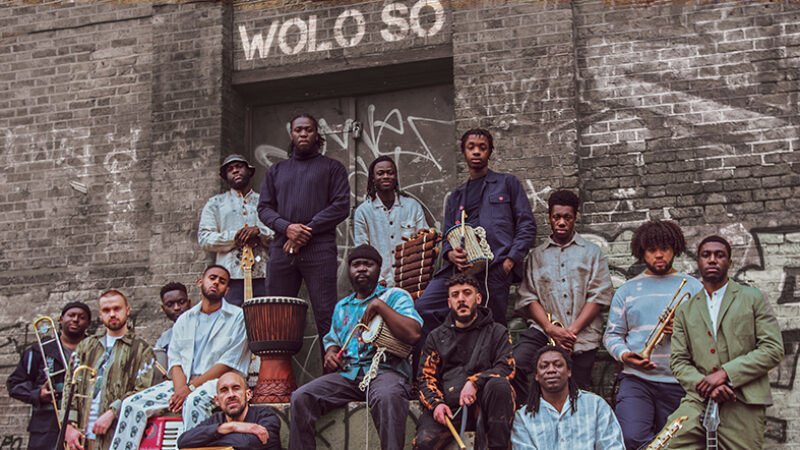 Book Now
Price From:
£12
EVENT
Seated
BAR
Open from 7pm
Book Now
Book Now
Price From:
£12
EVENT
Seated
BAR
Open from 7pm
Book Now