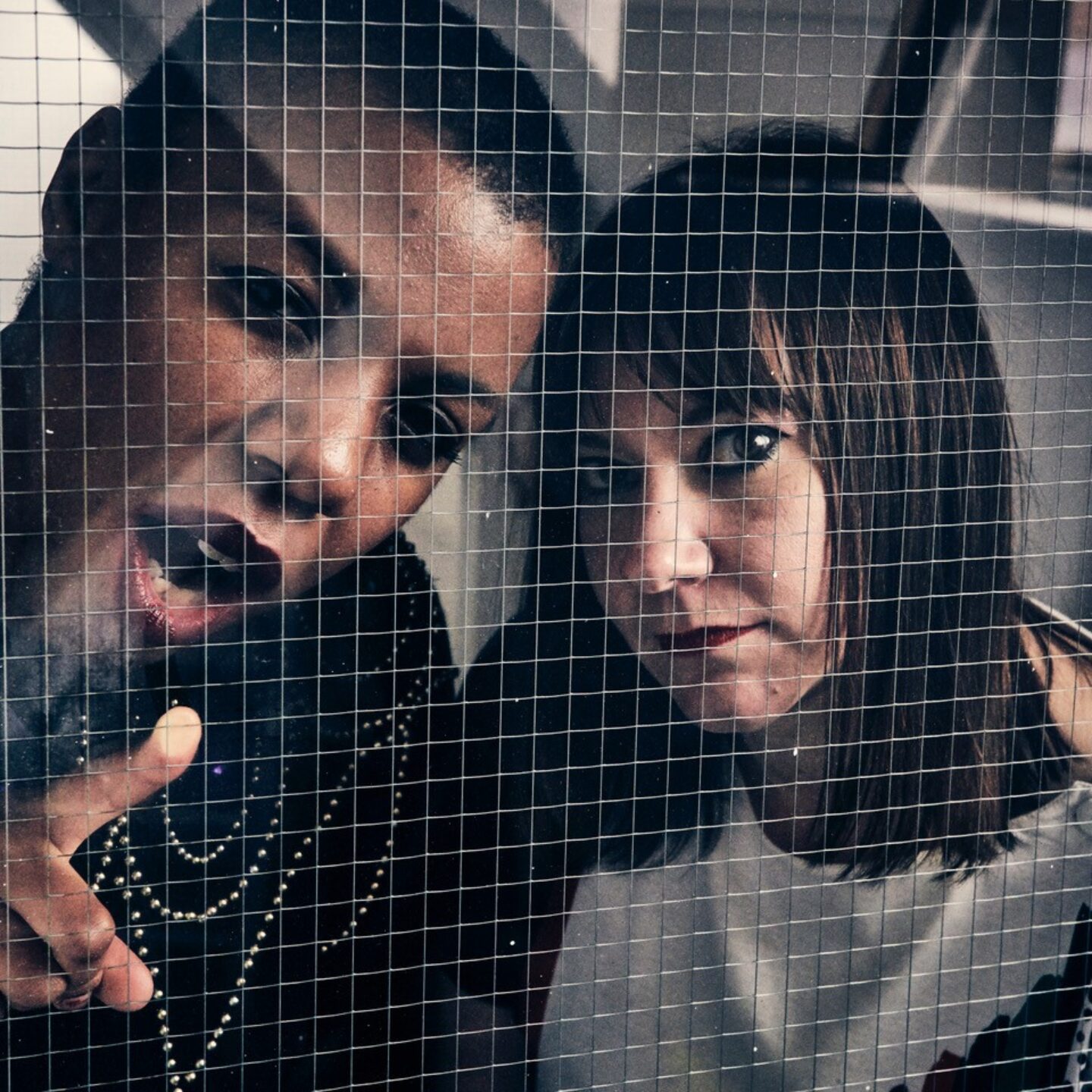 + Julia-Sophie
Inspired by the creative DIY spirit of post-punk, the groove of early Chicago house, and the clatter and effervescence of 80s and 90s dance and electronic music, Sink Ya Teeth are a pair who produce music that bounces effortlessly between groove and gloom.
Maria Uzor and Gem Cullingford, who write, record, and produce all their music in their living rooms, partnered up at the tail end of 2015 to form Sink Ya Teeth. The two-piece mix unsettling vocals, chewy prominent basslines, and searing and stabbing synths to create a sound that's playfully minimal but with a crystalline primal energy that's purely their own.
Their eponymous debut album, released in June 2018 on Hey Buffalo, received widespread accolades. It was a 6 Music 'Album of the Day', and the station's Amy Lame made it her 'Album of the Year', and was championed by Steve Lamacq, who invited them via BBC Introducing, to Maida Vale Studios to recorded a session. They ended that year with another visit to the BBC to perform on Radcliffe and Maconie's show during the 6 Music all day Christmas party.
Where the band's debut album channelled the carefree vibes of New York's Danceteria and Paradise Garage circa 1983, their follow-up, 'Two', (released 28th February 2020) delves deeper into their world. A world where melancholia and deep house make perfect bedfellows. A world where late-night 70s post-punk and euphoric disco have it out on the dance floor. It's dark disco, sure, but it's OK to dance in the dark.
On writing 'Two', Gemma says, "…The songs are very personal as we've not sat down and told each other what to do, or had a third party put their own spin on it. It's very much a 'Maria and Gemma' album. It's very honest".
Both albums were self-released on the bands own Hey Buffalo label, and have received continued support from BBC 6 Music, with 5 singles being playlisted. 'Two' was also "Album of The Day' on the station 6 Music three days after its release.
The past year has seen the band unexpectedly headline European festival Pohoda to a crowd of 30,000 after Lykke Li pulled out at the last minute, embark on tours in the UK and France, and record sessions for KEXP and BBC Maida Vale. The pair have garnered fans in Bill Brewster, Dave Haslam, James Lavelle (UNKLE), Lauren Laverne, and A Certain Ratio, and are gaining recognition for their live shows.
Their headline album tour for 'Two' began on February 29th with a sell-out show at Norwich Arts Centre, and continued in a similar vein in Leeds, Manchester and London, before being cut short due to the coronavirus. Despite a number of live shows and festival appearances being cancelled, the band look forward to performing a lock-down set for this year's BBC Radio 1's Big Weekend at the end of May.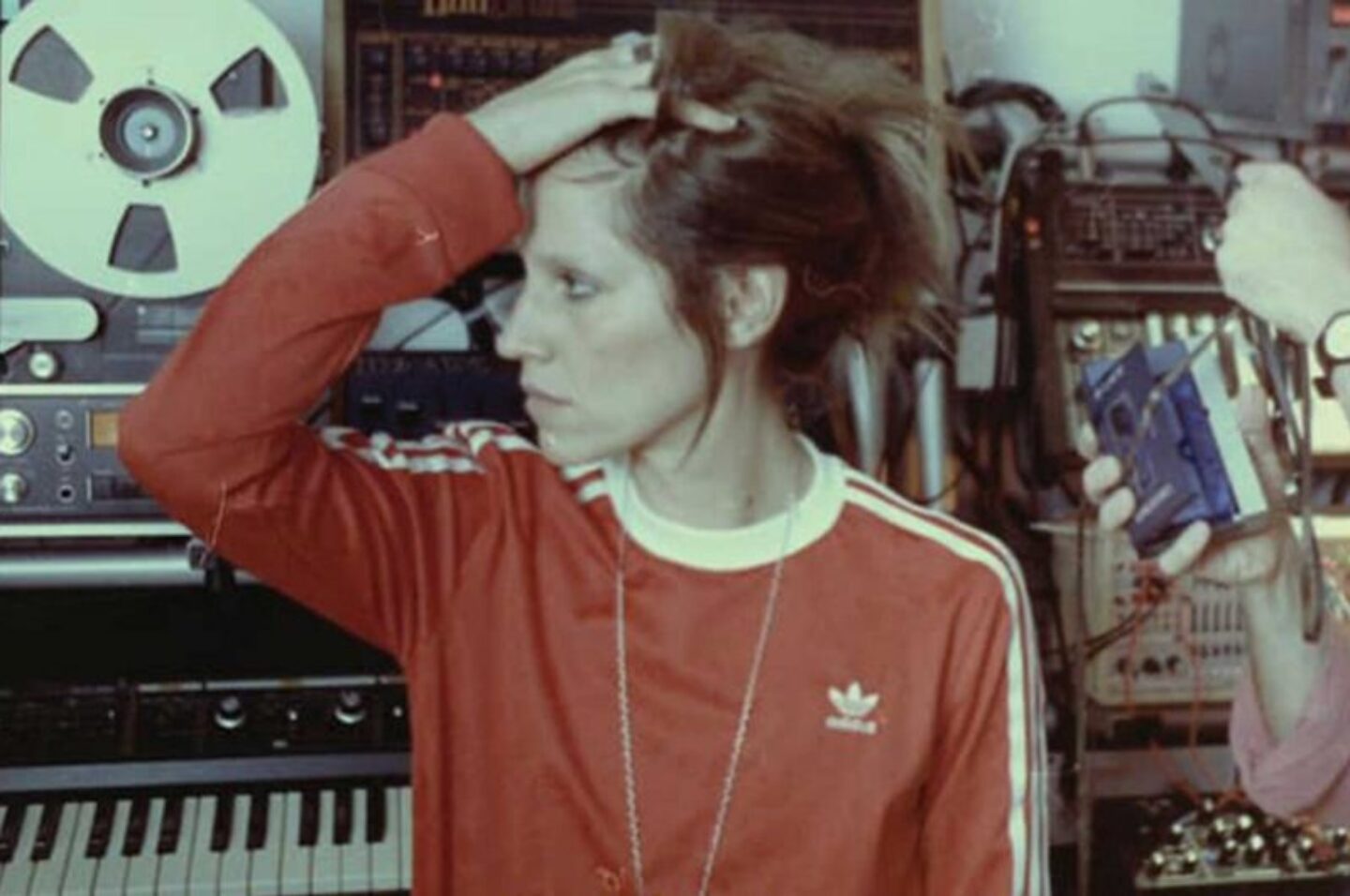 + Julia-Sophie
Electronic music with heart from the singer of Candy Says and Little Fish. Featured on Lauren Laverne's BBC 6music show.
"cool, twisted, open and bare" – Secret Meeting