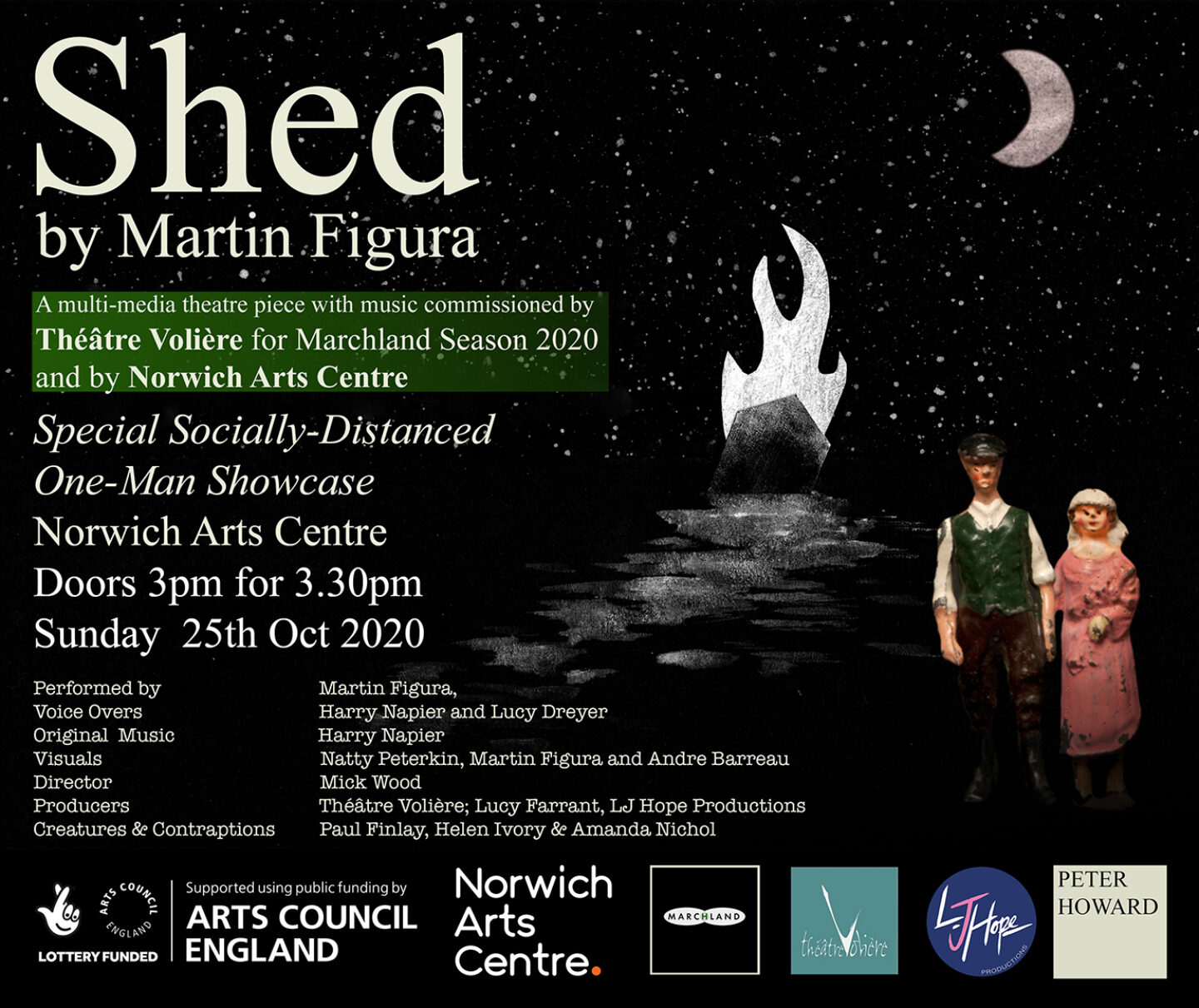 Part of the Tilted East: micro festival
In 1995, during the last hour of his life Jack drifts between fantasy and reality in the hut that has been his home for over fifty years. Jack had manned a lookout tower as war flashed over the invasion threatened Suffolk Coast and married a French refugee. He recounts the loss of his father at Dunkirk and his young wife in a bombing raid.
He finds solace in a physical and psychological retreat into the perceived safety of a constructed world of obsessive ritual and hoarded totems. Renewal comes through raising a son he unwittingly inspires to become an artist, who goes on to help him navigate the outside world. Shed examines war and its legacy.
Shed was commissioned by Norwich Arts Centre and Théâtre Volière and produced by LJ Hope Productions (True Stories Live).
Stay after the show for a Q&A with the writers, actors and director of Muck, a brand new LJ Hope Productions play which is currently in development at NAC. NAC has commissioned and is supporting this gritty drama by Joseph Connolly and Gabriella Padula who also play the protagonists. NAC regulars may remember Joseph from his role as Steve in CAMP! and we are delighted to welcome him and this production back to the venue. The play will be directed by Olivier Award Nominated Toby Clarke and this stage of its development will culminate with a showing on 6th November.
Please note that this is a social distanced seated event. Tickets must be purchased in groups of two, four or six.
Please email marketing@norwichartscentre.co.uk if you have any queries.