Sajeela Kershi – Fights Like a Girl! POSTPONED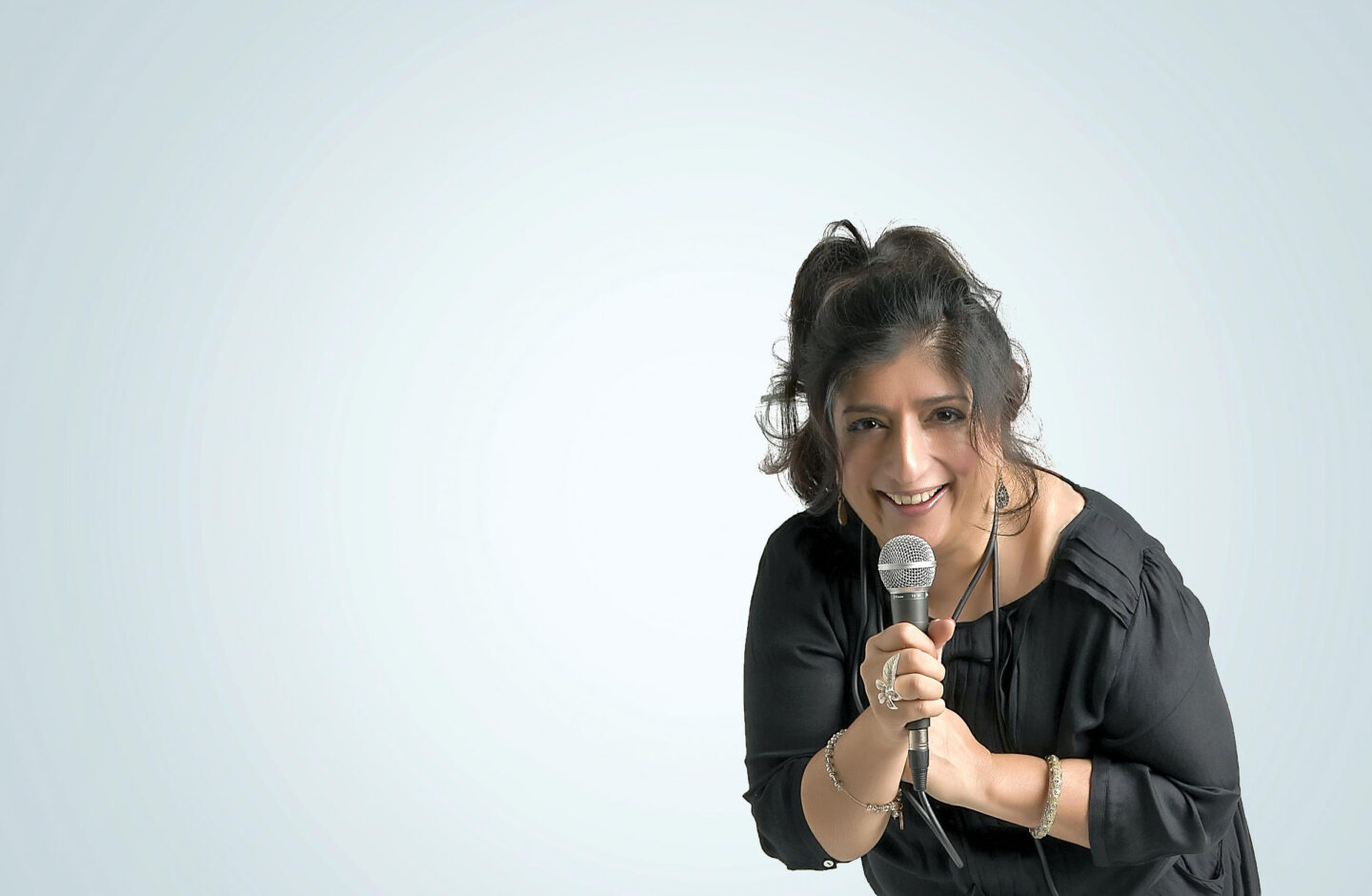 This event has been postponed, if you have a ticket we will contact you directly when we have more information.
All tickets for the original dates May 2020 and May 2021 are still valid.
"Funny, entertaining, spot on. a sure fire hit" – Remotegoat
"Intelligent, inspiring and empowering" – Culture Vulture
"Smart, funny with a mischievious glint" – Times
"Kershi has a voice. And, going by the number of people attending her shows,
the message is getting through" – Telegraph
"Hugely talented, extremely funny, divine diva" – TIME OUT
"The woman is simply a treasure. Magnetic, lovable and enormously witty, she's like Claire Rayner scripted by Kenneth Williams" – The Spectator
"Incidental digressions, sharpness of wit and ad-libbing in her Joanna Lumley cut-glass vowels will be more than worth it… be quick to discover Edinburgh's best kept secret!" – The Stage
Fights Like a Girl! is a reflection of everything Sajeela Kershi has fought for and against. The show was born at the Women's March in London, chanting against Trump, travel bans and global injustices, with Sajeela fighting to keep her prime position on the frontline – even if that means elbowing Harriet Harman out of the way, and not allowing a man to push in at the front, who, it turns out is Mayor of London, Sadiq Khan.
Sajeela looks at her own upbringing, telling true stories of fitting in, fighting bullies, fighting for a life on her terms. She looks at universal misogyny in culture, including a true story of how she and a group of women in her family were kept hostage but managed to fight of their extremist captors – a tale of unexpected hilarity! Finally we learn of Sajeela's personal frightening challenge, to march through the Edinburgh Fringe in spite of a sudden inexplicable rapid hearing loss. It's a fight against time, will she make it to the finish line of the Fringe… to the sound of rapturous applause or deafening silence?
'What and who will we fight for…and why?' Join Sajeela as she puts up her dukes and picks her battles. Find out if you are fight or flight by nature, why you are to blame for Brexit and Trump and if you are ultimately failing to fight for a productive society…whilst in hysterics.
Sajeela Kershi Twitter