Round Midnight presents Les Filles de Illighadad CANCELLED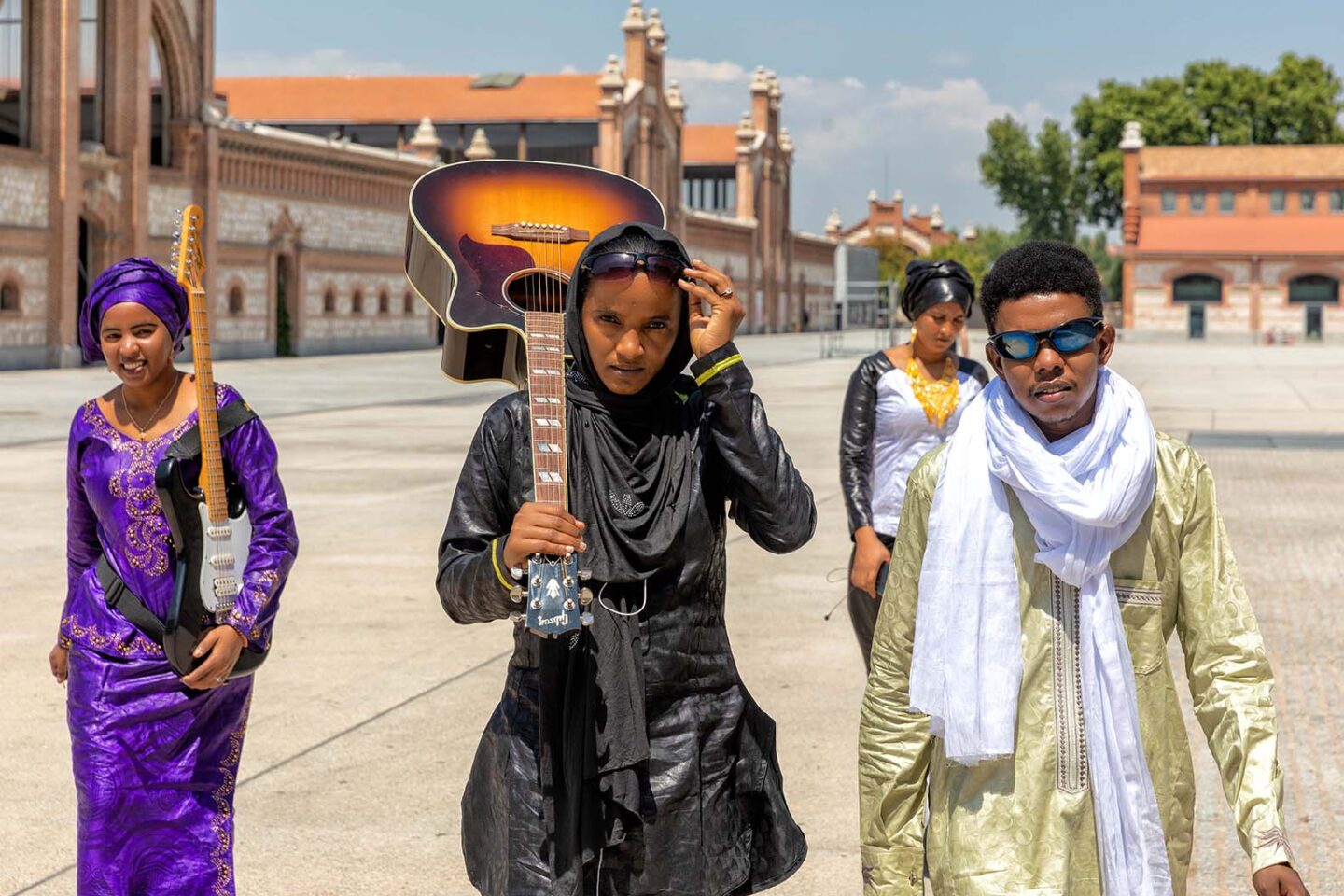 Tickets for the original date in September 2021 remain valid.
"If you listen long enough, and make yourself open enough, it is possible to reach a kind of holy place while experiencing the music of the Tuareg quartet." – The New Yorker
"Fatou Seidi Ghali once had to practise on her brother's guitar in secret. She and her band, Les Filles d e Illighadad, are now taking the world by storm" – The Guardian
"Les Filles de Illighadad is Revolutionizing Traditional Tuareg Music" – She Shreds
Les Filles de Illighadad ("daughters of Illighadad") was founded in Illighadad, Niger in 2016 by solo guitarist Fatou Seidi Ghali and renowned vocalist Alamnou Akrouni. In 2017, they were joined by Amaria Hamadalher, a fixture on the Agadez guitar scene, and Abdoulaye Madassane, rhythm guitarist and a son of Illighadad. Les Filles de Illighadad 's music draws from two distinct styles of regional sound, ancient village choral chants and desert guitar. The result is a groundbreaking new direction for Tuareg folk music and a sound that resonates far outside of their village. In the past years, the band has toured nonstop, bringing their highly specific sound to distant corners of the globe.
At the heart of Les Filles de Illighadad 's music is the percussion and poetry of tende – a term used for both the instrument and the type of music – whereby a mortar and pestle are transformed into a drum, and women join together in a circle, in a chorus of singing, chanting, and clapping. Sometimes it's music for celebration, sometimes it's music to heal the sick, sometimes it's poetry of love. But it's always music of people, where the line between performer and spectator breaks down. To be a witness is to be a participant, to listen is to join in the collective clapping and singing.
Book Now
Price From:
£14
EVENT
Standing
Book Now
Book Now
Price From:
£14
EVENT
Standing
Book Now