Introduction to visual mixing for arts projects ONLINE WORKSHOP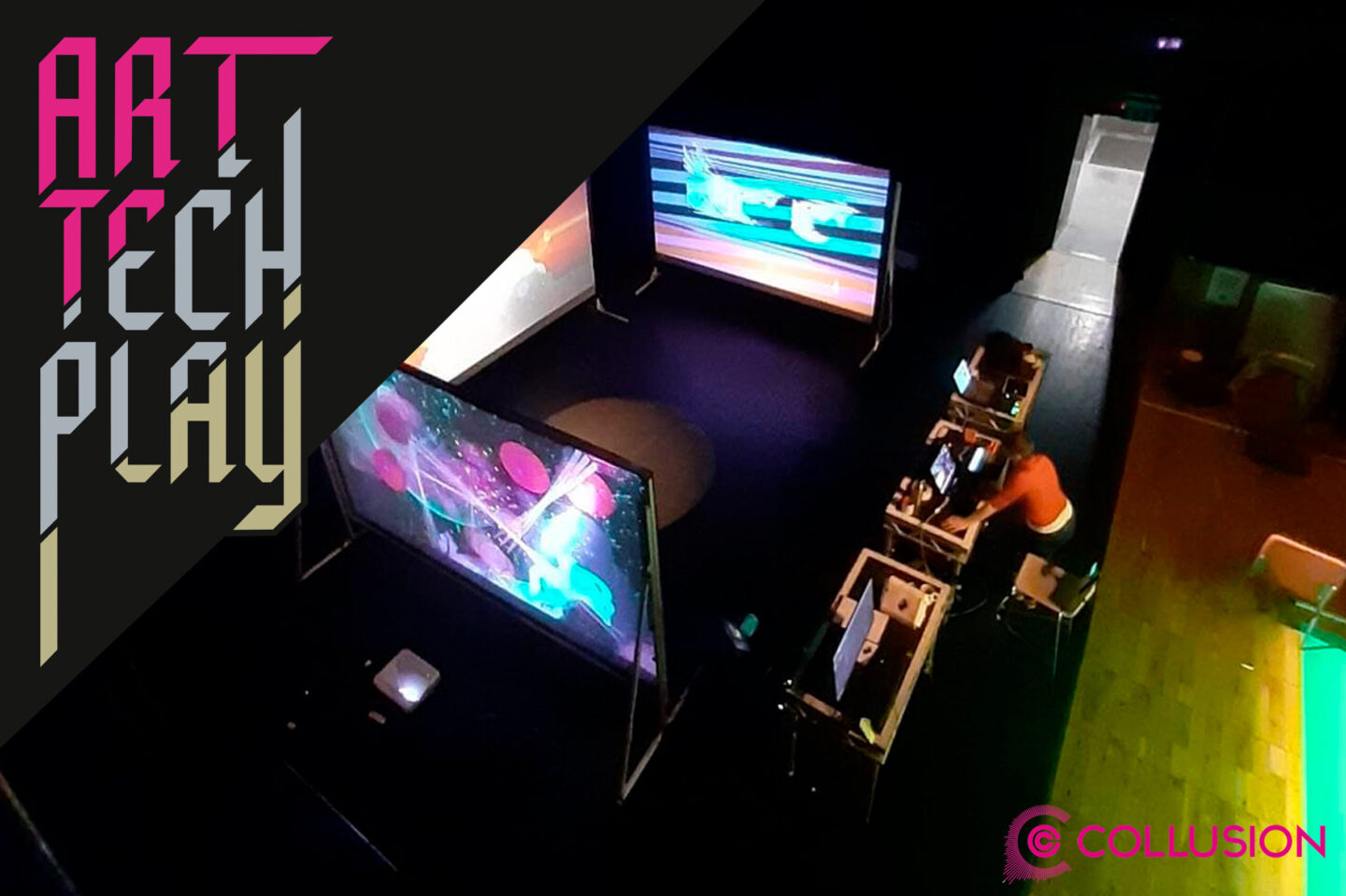 This autumn, Collusion is running a series of five online workshops for artists covering a range of creative technologies. Designed as an introduction to a topic, each provides an overview including key hardware and software. The workshops last between 90 minutes and two hours and can accommodate a variable number of artists due to the type of practical exercises included – book early to avoid disappointment! Each workshop includes a pre-event survey to gauge participants starting point and any specific interests, and also a Q&A session at the end.
Introduction to visual mixing for arts projects
Mon 06 September – 1.30 to 3.30pm | Online workshop
This session shares approaches and tools for adding digital visuals to arts projects. Based on the principles of VJ'ing the session provides an overview of digital and analog technology to create visuals in real time. Ranging from live manipulated projections as a backdrop to live music, audiovisual performance and video art installations, we'll explore different processes and approaches to using video and moving image to create live performance and installation work. The session covers a beginners overview of these techniques, and will be most suited to artists looking to expand their practice to include elements of live visuals within their work. Led by Collusion's Liam Roberts.
The programme is supported by DanceEast, Norwich Arts Centre, Norwich University of the Arts, and Norfolk County Council.
Collusion website