HARK presents Janus Rasmussen (Kiasmos) Live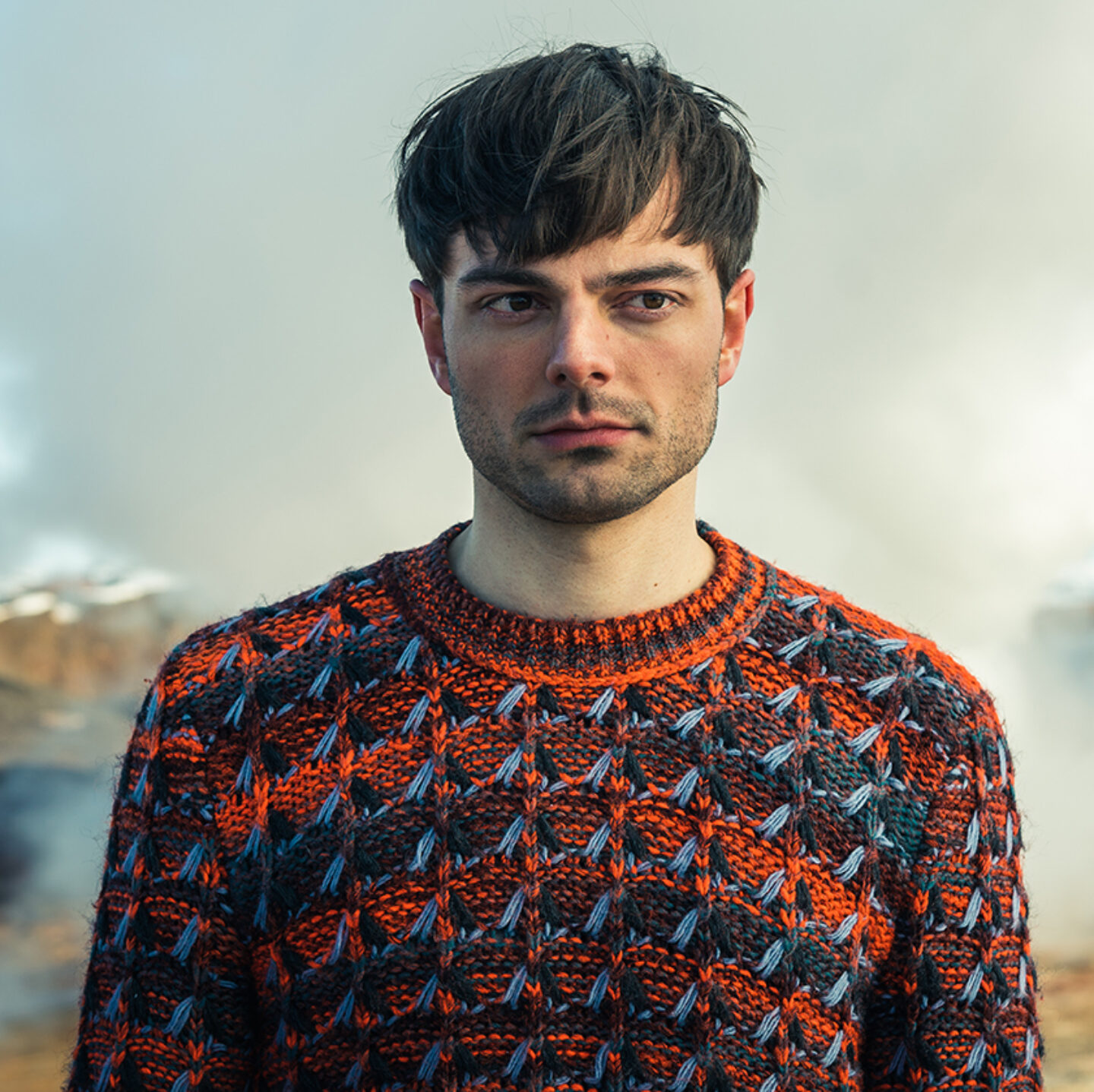 + support
From his work in electronic pop quartet Bloodgroup, to his output as one-half of Faroese- Icelandic duo Kiasmos, alongside Ólafur Arnalds, Janus Rasmussen knows a thing or two about crafting nuance and restraint.
Released via Christian Löffler's Ki Records, Rasmussen's solo debut album, Vín, marks a new leap into uncharted territory. It's a record that finds the producer delving deep to reveal the full scope of his talents. "I often work really quickly and I tend to be drawn to really strange ideas. I have this kind of obsession of finding something that really should not work and make it work. It's very satisfying."
As a whole, Vín is a solo debut that certainly "works". Recorded in his Reykjavik studio, it's full testament to Rasmussen following his creative instincts in order to make a record that luminously explores new sound-worlds within the realm of experimental minimal techno. Whether you look to the balmy downtempo groove of Wisp, the understated bliss of Lilla or the insistent rhythms that make December a fitting curtain call, Vín has a range that peaks and lulls in all the right places.
Janus Rasmussen began writing the majority of Vín in early 2018, though some of it (including lead single Green Wine) goes further back. It wasn't until he played some of the tracks during his globe- spanning DJ sets that Rasmussen knew it was time to record. "I had been playing a lot of these songs, and they were working really well," he says. "I didn't really tell anyone what the songs were, but they were obviously really fitting into the sets, as they're not too far off from the Kiasmos sound, despite being different. I had never done that before: playing unfinished tracks and just seeing the reaction. It was super fun, actually. You learn a lot about your own music when you do that."
If you have seen Kiasmos live – especially late at night – you will know exactly what Rasmussen lends to the experience: deft, mid-tempo rhythms, and textured suites of nocturnal synth and ambience. Vín takes that intoxicating foundation, sidesteps the more classically-informed input of Arnalds and goes one further. "It's somewhat similar, just because I'm in Kiasmos, obviously," he says. "It's a sound that I know and associate myself with.
But on this album, I don't need everything to be really pretty. These songs are more raw sounding, and that's something I really wanted for myself."
A quick glance at the track-list of Vín reveals a certain trend: bar a couple of exceptions, each track is titled after a colour, number, or month of the year. "When I was composing each track I started thinking, "This song sounds like this colour" and "this song really sounds like that month of the year."
Rasmussen's decision to break new ground – to warp the limitations of nuanced, carefully-crafted electronic music – has resulted in something very special. "You always try to make something a bit different," he says. "It happens very gradually. I am doing new stuff on this album, while also mixing it together with all of my past experiences as a producer. More than anything, I think this album shows that I like interesting sounds and grooves. I love how one can be transported into a special kind of universe, and made to feel something else, by the sounds that can connect you to wherever your head wants to go."
Vín is a release whose impact, whether gossamer or emphatic, will depend heavily on context. "When I was recording the album, "quieter" tracks sounded good loud as well," he says. "It's something that I also hear with Kiasmos' music. A lot of people who listen to us for studying and stuff, they come see us live and it's this huge dance party. So, the music has a lot to do with the environment. I think because it's a steady beat, it's easy to zone out to it and use it for concentrating. On Vín, if you just crank up the sub-woofers a little, it will totally change the experience of it. Some songs here that you might think are really chill are actually a lot more crazy if you just turn it up. Ultimately, I want my music to do the talking, but I also want it to do the talking in different settings."