Gemma Cullingford Album Launch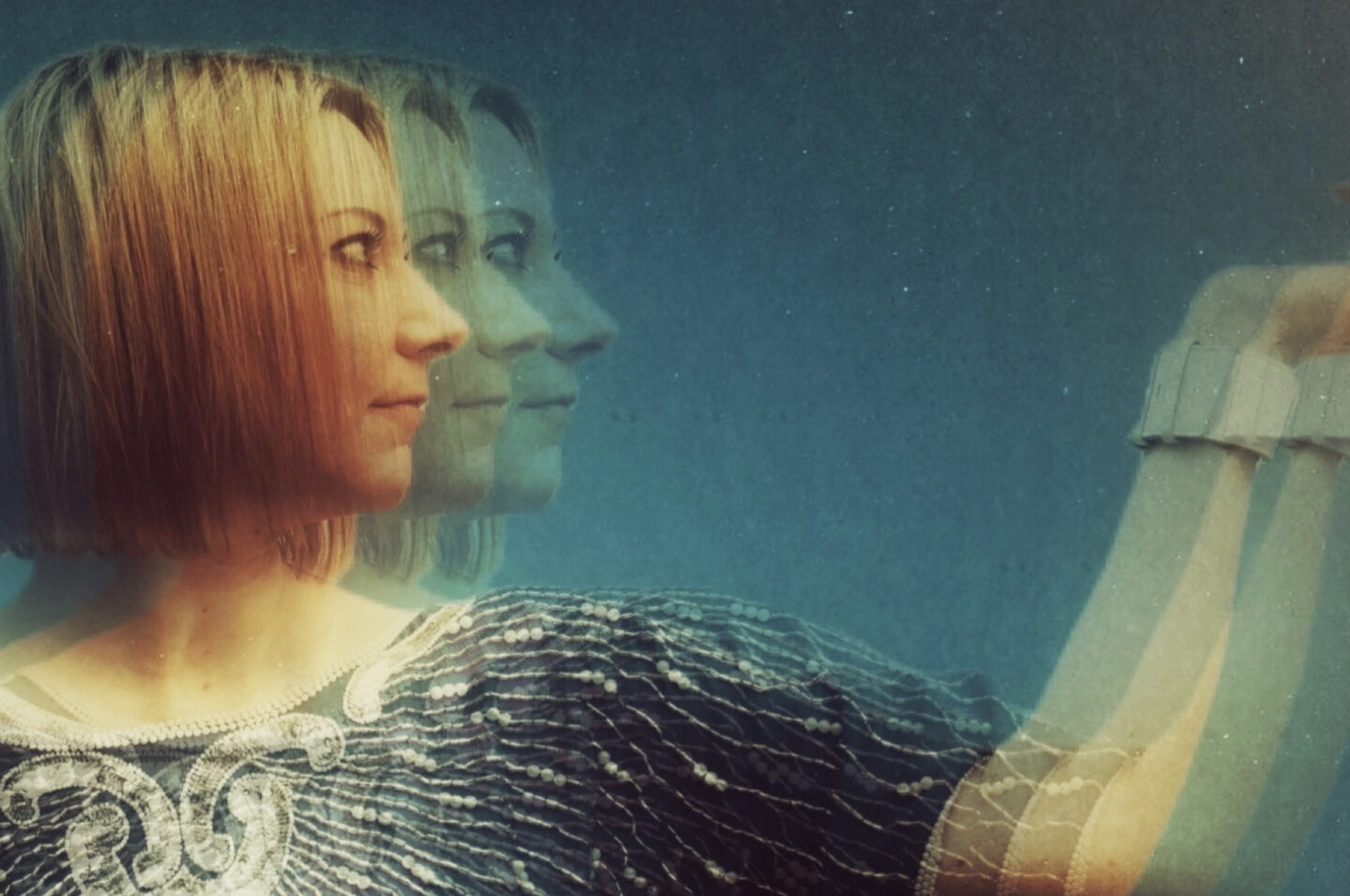 + Alice Hubble + Hazy Cosmic Jive DJS (Bar Mezz)
Her image as one half of Norwich queens of post-punk dark disco Sink Ya Teeth belies Gemma Cullingford's naturally introverted nature. In 2021 she produced her debut album Let Me Speak with tracks that are often deeply personal and give an insight into the world seen through the eyes of this most self effacing of musicians.
Now, musician, songwriter and producer Gemma Cullingford has now announced her second full-length album, Tongue Tied, set for release on 2nd September 2022 via her own label Elmo Recordings.
If debut album Let Me Speak was about finding herself as a person and songwriter, Gemma explains that Tongue Tied is "perhaps the fruits of that voyage of discovery…" , and the collection certainly seems to explore a vast soundscape. Maintaining Gemma's trademark dark, danceable beats and glitchy hooks, Tongue Tied offers perhaps a more melodic sound and introspective insight than its predecessor; with each track reflecting on a different emotion.
Having received acclaim from the likes of Uncut, Mojo and Loud and Quiet with Sink Ya Teeth, Gemma is already nabbing airplay from DJs such as Amy Lamè on BBC 6 Music and John Kennedy on Radio X for her solo material. Gemma now hopes to continue her musical journey with the immersive introspections of Tongue Tied.
Tongue Tied, the new album from Gemma Cullingford, is set for release on 2nd September 2022 via Elmo Recordings.
*Warning: video contains some strobing*
Alice Hubble
Described as the work of 'one lady at home with her enormous collection of synthesisers', Alice Hubble mixes melancholic pop, layered vintage synths and elegant vocals, reminiscent of Ladytron, Ashra and Jane Weaver.
Alice's debut single 'Goddess' released in 2019, received terrific press and countless plays on BBC 6 Music, and was named Steve Lamacq's 'Single of the Year (so far)'. The Polarlichter lp was released in September 2019 alongside a feature in Electronic Sound Magazine and reviews in The Quietus and Prog Magazine. The album was named number 12 in Electronic Sound's Best Albums of 2019 list.
Her second album Hexentanzplatz was released September 2021, named after the German mountain steeped in magic and legend, translates literally to mean Witches' Dance Floor in English. An apt title for an album that dances it's way through themes of illusion, love, feminism and protest whilst maintaining glistening, 80's synth-pop sensibilities. Singles from the album have received multiple BBC 6 Music plays with 'My Dear Friend' being played by Cerys Matthews, Lauren Laverne and Steve Lamacq. Key coverage so far includes a feature and review in Electronic Sound magazine and features with Get in Her Ears, Under The Radar and God is in the TV.
Alice has toured the UK and Germany and has played shows supporting the likes of Beak>, Laetitia Sadier, Pye Corner Audio, Personal Trainer, Pram and Damo Suzuki.
Book Now
Price From:
£8.50
EVENT
Standing
Book Now
Book Now
Price From:
£8.50
EVENT
Standing
Book Now