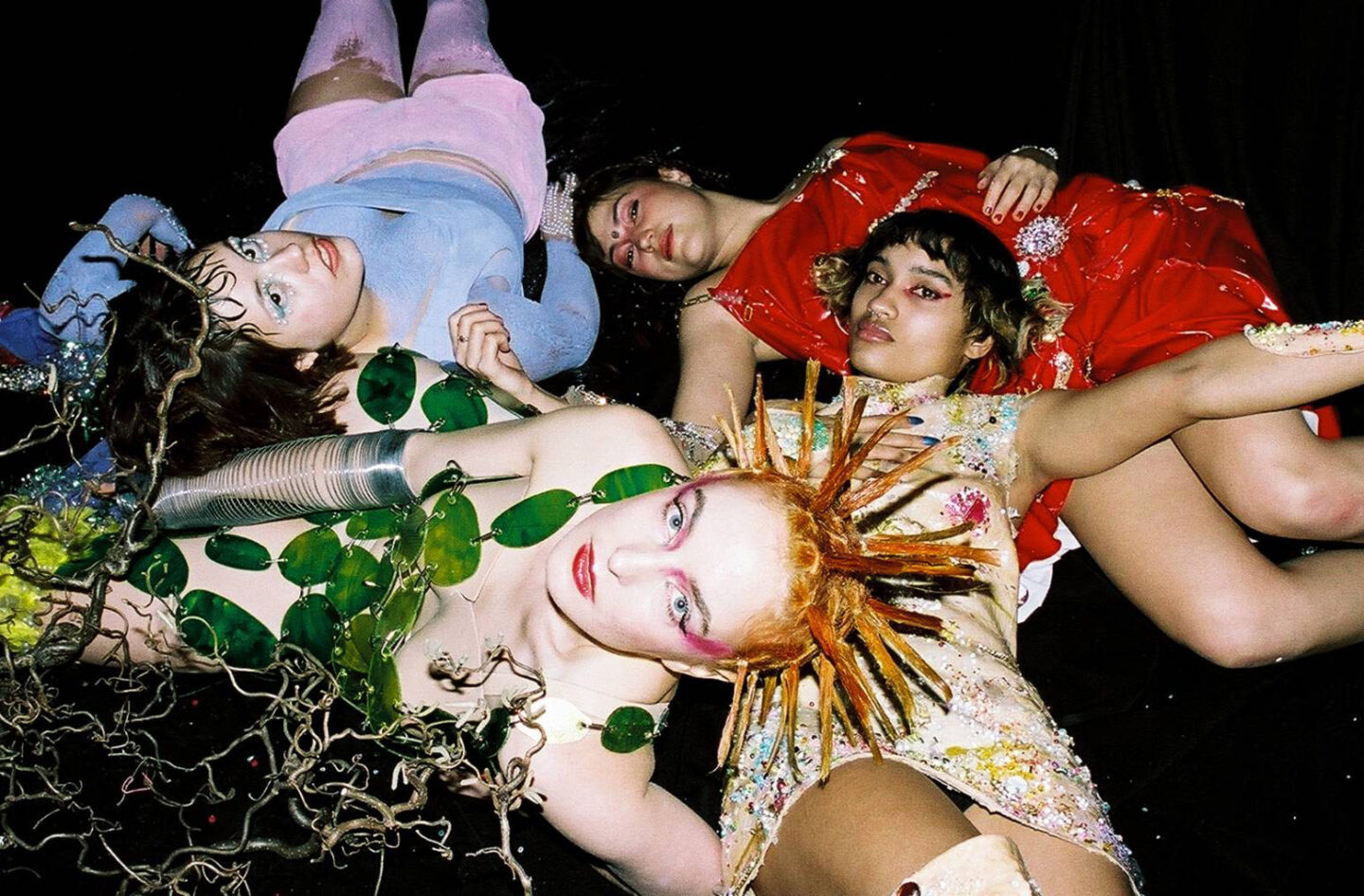 Livia Rita // FUTURA GLITCH // together with Avantgardeners +++
Curated and compèred by LIV
Pricing options:
£7.50 students | £10.50 standard | £15 support the artist
Workshop + Futura Glitch show ticket £15 (standard price ticket)
A portal to transcendence is opening – queer utopias and environmental dystopias collide. Nature rebels; dark fantasy abounds; we the creatures arise.
Livia Rita is touring the UK with their upcoming debut album FUGA FUTURA.
FUTURA Glitch is an experience of cross-pollination:
Livia Rita will bring their ArtFashion, otherworldly dance and mystic eco-pop music ꧂ ๑
Local artists and activists will enchant with their creative powers ꧂ ๑
You are invited to come and share in this ritualistic evening ꧂ ๑
We will create a space for healing and reverie, an oasis in between the club and our community covens; where we expand reality, gaze sensually into the future and create a glitch in the system.
Premiering at Sadler's Wells, FUTURA Glitch is coming to Norwich Arts Center together with the Avantgardeners to form new alliances – stay tuned for announcements of local acts and cosmic beings as well as a relaxed day-time workshop.
Doors: 7pm
Starts : 7:30 pm
———-
LINKS
MUSIC https://liviarita.bandcamp.com ꧂ ๑❀* https://spoti.fi/2EikSzO
YOUTUBE https://www.youtube.com/c/LiviaRitamusic
INSTA https://www.instagram.com/liviarita/ ꧂ ๑❀* https://www.instagram.com/avantgardenerscommunity/
NEWSLETTER https://www.liviarita.com/contact
TOUR DATES https://www.liviarita.com/upcomingshows——–
This multi-arts concert evening features haze, flashing lights and loud music. This event will have seated options available. If you would like to attend the show but cannot afford a ticket – please contact us at booking@liviarita.com, we have a number of discounted tickets available. This event is welcoming to all identities and stands against discrimination or harrassment of any kind.
Book Now
Price From:
£7.50
Event
Standing
Book Now
Book Now
Price From:
£7.50
Event
Standing
Book Now