Clutter City Spring Market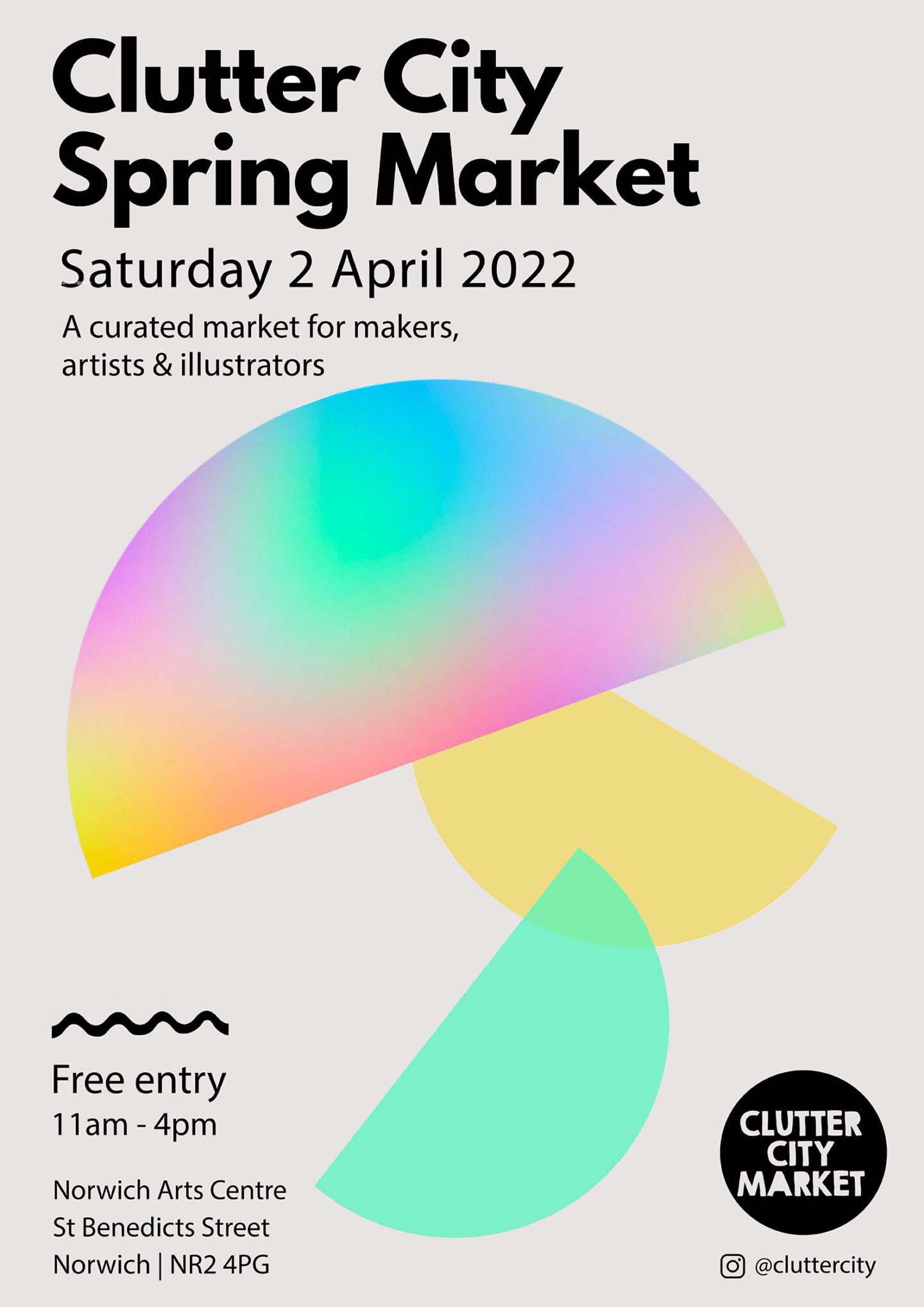 Clutter City Spring Market
11am – 4pm | Free entry
Clutter City Market returns to NAC on Saturday 2 April with over 25 carefully selected stalls featuring the best local makers, artists, illustrators and designers!
Plus a range of locally sourced hot and cold drinks from the NAC bar and vegan baked goods from Deerly Beloved Bakery.
Visit the Clutter City instagram page for a full list of Spring vendors HERE
You can read our vendors faq's below >>>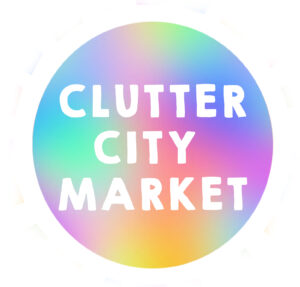 Applications are CLOSED for stalls at our Spring Market. Applicants have been notified.
Stalls cost £35. Please note we do not supply tables.
Clutter City Market Stall Holder FAQ's:
How do I apply for a stall at Clutter City Market?
We advertise our market dates on our social media channels: Instagram, Twitter and Facebook. We will post a call out for stall holders on these channels with a deadline date to apply. We can only review applications during this call out period. Applications are to be made via our online form.
Once all applications have been collated you will receive an e-mail to let you know if we can offer you a space or not. If you are offered a stall you will receive further information on payment and stall location etc. Payment can be made via Bank transfer or paypal.
What information do I need for the application form?
In the application form you will be asked for:
· A short description of your products
· Links to photos of your products
· Price range of your products
· Links to social pages
· A comments box for any other special requirements / info
What kind of stall holders are we looking for?
We are looking for affordable handmade, designed or illustrated products by independent makers. We don't accept secondhand vintage stalls. To get an idea of the kind of stall holders we accept please take a look at our social pages from previous markets.
How much do stalls cost and how much space is provided?
We charge £35 per stall. You will be given a space that is approximately 6 ft by 3ft. We are currently unable to provide tables so stall holders must bring their own.
Can I get a refund on my stall if I can't make it?
We can only refund your stall if the event is cancelled or we are able to fill your slot. Please let us know as soon as possible and we will try our best to find a replacement vendor.
I would like to share a table with another trader, is this possible?
Yes. If you would like to share a table with someone you know, you will both need to apply separately and be accepted. Please state in the comments box who you would like to share with and we will try to accommodate this.
Can I bring my own electrical lamps / lights?
The venue is lit by natural daylight and auditorium lights. Due to health and safety we can't accommodate lighting that needs to be plugged in. You are very welcome to bring battery operated lights. Please get in touch if you want to discuss further options.
Can I hang items from my stall on the venue walls etc?
As the venue is a listed building we can't allow any items to be hung or taped to any of the walls or structures. Please bring your own stands / small rails to display items.
Feel free to get in touch if you would like to organise a visit to the venue prior to the market to get a better idea of the space. We will be happy to show you around : )
Do you accept food and drink traders?
I'm afraid we do not accept applications from food and drink traders as we have partnerships with local bakers that we work with.
Do I need public liability insurance to trade at Clutter City Market?
Yes, all traders need to have public liability insurance in order to have a stall at our markets.
Please find further information HERE
What time can stall holders load in from?
Set up will be from 10am. The market will be open to the public from 11am – 4pm. You will have between 4pm – 5pm to clear your stall space at the end of the day.
Is there parking on site?
If you're coming in a car, we do not have our own car park so you will have to pay and display for 15 mins whilst loading. PLEASE NOTE you may get a ticket if you do not pay and display.
You can then park your car in a nearby pay and display for the day.
The closest car parks are Barn Road Car Park (St Swithins Road NR2 4SZ), Westwick Street Car Park (Westwick Street, NR2 4SZ) St. Andrew's Multi-Storey Car Park (Duke Street, NR3 3AT 1084 spaces) or St. Giles Multi-Storey Car Park (St Giles Street 330 spaces) which are all just a 3-9 minute walk away.
Click here for parking information from Parkodedia.
How is the market promoted?
We advertise the market on the Norwich Arts Centre website, socials and newsletter as well as Clutter City Market socials. The event will be listed on all main local events listing sites and leaflets distributed where possible.
How do I contact Clutter City?
If you have any other queries not answered here please e-mail Kelly at cluttercitymarket@gmail.com
Book Now
Price From:
Free Entry
Book Now
Price From:
Free Entry