Byron Wallen's Gayan Gamelan Ensemble interprets Boards of Canada's Music Has The Right To Children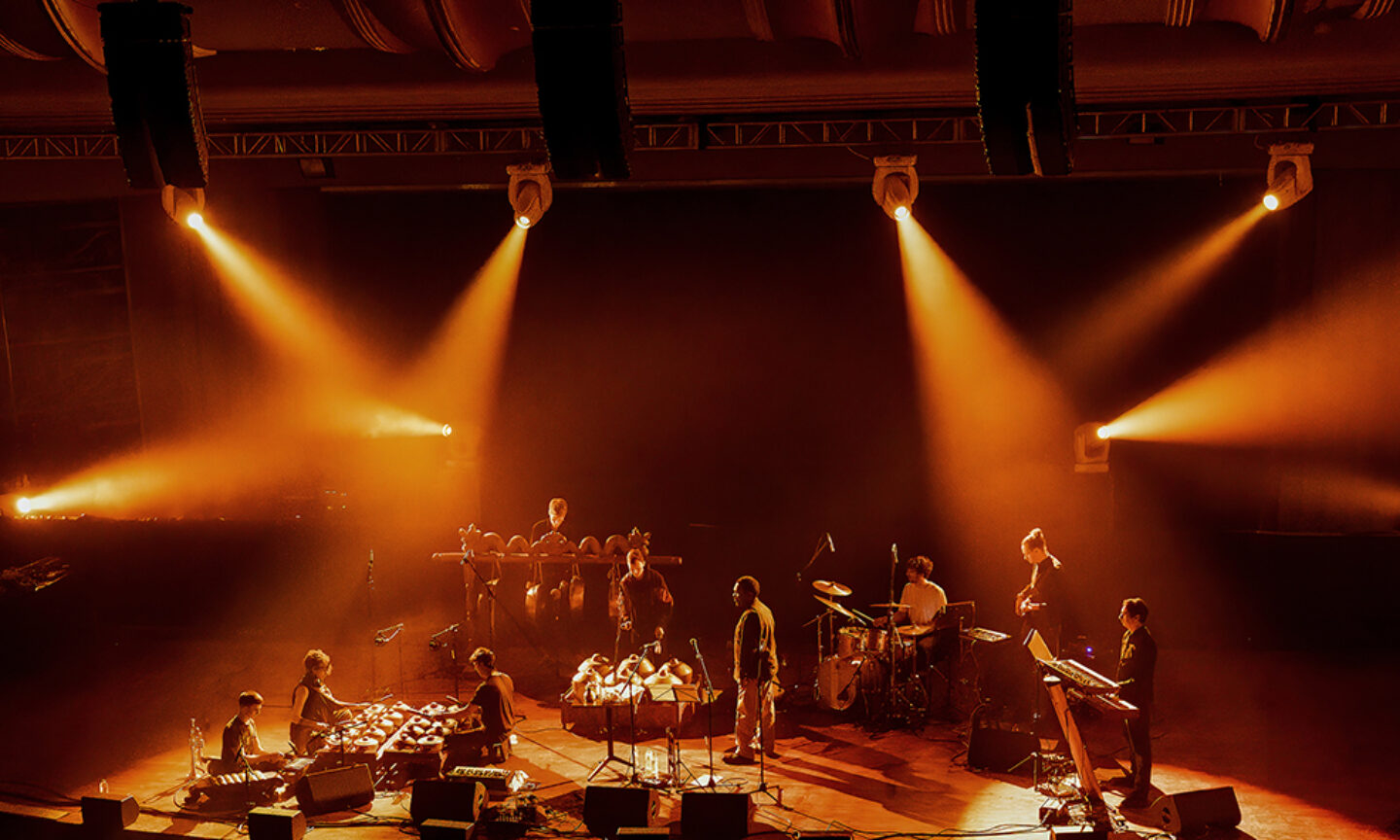 Byron Wallen's interpretation of Boards Of Canada's revolutionary record Music Has the Right to Children featuring his GAYAN Gamelan Ensemble
Byron Wallen is "one of the most innovative, exciting and original trumpet players alive" – Jazzwise Magazine. Widely recognised as a seminal figure in world jazz, he is constantly travelling the world recording, teaching and performing.
To honour the 20th anniversary of Boards Of Canada's revolutionary record Music Has the Right to Children, Jazz Café London commissioned Byron Wallen in April 2018 to compose his own interpretation of the work with his rarely used gamelan ensemble. One of the undisputed heavyweight acts in the IDM world, Music Has the Right to Children stands as the Scottish duo's magnum opus, made all the impressive by the fact that it was their debut record.
An adult meditation on childhood, concerned with play, naïveté and nostalgia, all tinted with rosy pastoralism, the sensitivity of the compositions marry beautifully with Wallen's orchestration of the gamelan sound.
Byron Wallen (b. 1969) was raised in a musical family and as a child studied classical piano, euphonium, trumpet, flute and drums. The trumpet becoming his first choice instrument, he studied with Peter Ruderforth in London and with Jimmy Owens, Donald Byrd and Jon Faddis in New York in the mid to late 80s. In 1992, Wallen graduated from Sussex University with a degree in psychology, philosophy and mathematics.
He has been playing, live and on record, alongside legendary musicians such as George Benson, Andrew Hill, Chaka Khan, Hugh Masekela, Courtney Pine, Mulatu Astatke, Red Snapper, Jack Dejohnette, Cleveland Watkiss and King Sunny Ade. In 1992, Wallen formed Sound Advice touring the UK and playing in Syria in 1996 and the Czech Republic in 1997. The band also appeared at the North Sea Jazz Festival, gaining critical and audience acclaim. With his current band Byron Wallen's Four Corners, he is a frequent guest at UK and international Jazz festivals. Their tour to Lithuania in July 2018, with guest artist ESKA, has been covered on Lithuanian radio and TV.
Wallen is an acclaimed writer and producer whose original scores have been commissioned by the Science Museum; PRS, the BBC, Jerwood Foundation, Southbank Centre, National Theatre, Arts Council, FIFA and Sage Gateshead. He has also created soundscapes for Universal Pictures, Warner Bros and Game of Thrones. His compositions include Live, with Sheron Wray's dance company, Langston Hughes Suite, The Trumpet Kings, and Tarot Suite, an extended work of 22 movements, written for a 10-piece band. In 2003, Wallen won the BBC's Innovation In Jazz award for his third album Indigo. For Byron's fourth album, Meeting Ground (2007), featuring Gnawa master musician Boujemma Boubul, he received nominations for Best Band and Best Album in the 2007 BBC Jazz Awards and Best Jazz Act in the 2007 MOBO Awards. In 2017, Wallen received the coveted Paul Hamlyn Award for Artists.