Norwich Science Festival – Behind The Adventure: Stories from the Wild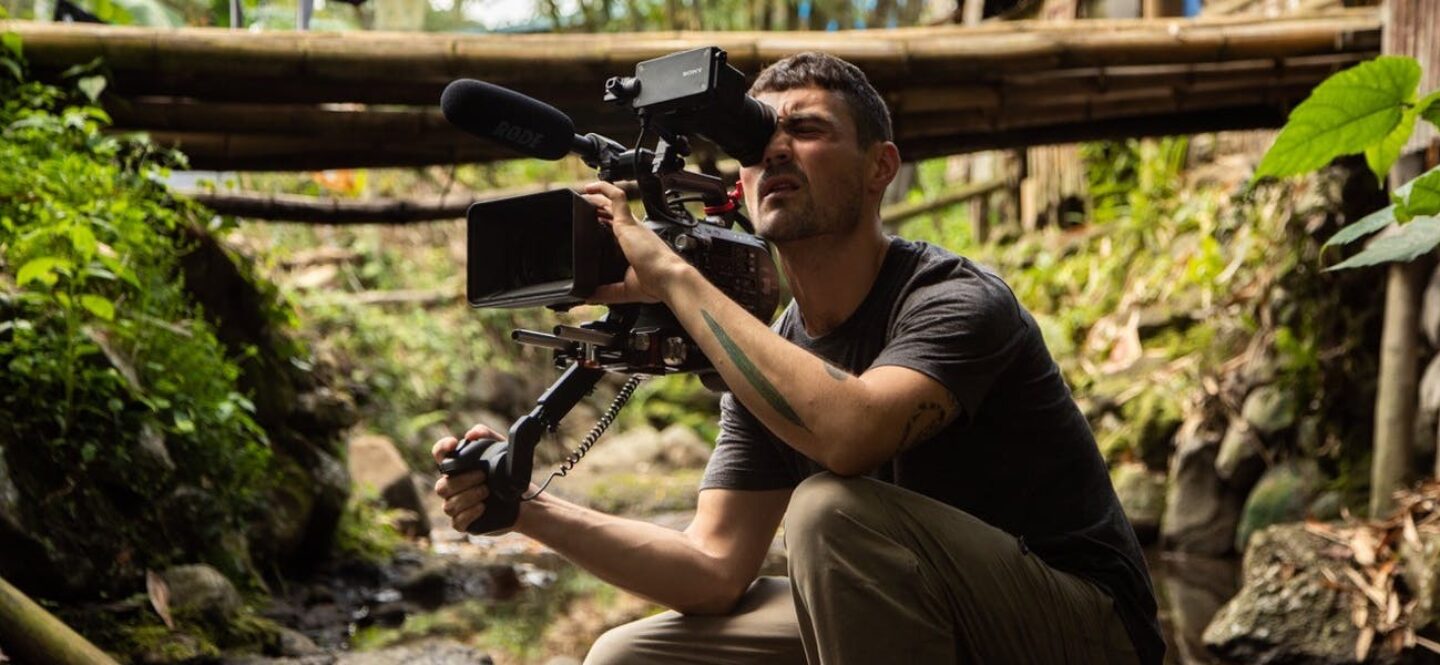 Wildlife Biologist, Lizzie Daly, and Wildlife Filmmaker, Dan O'Neill, discuss and relive their most daring adventures.
From wild oceans to vast African plains and stories from the middle of the Amazon rainforest, Lizzie Daly and Dan O'Neill relive and discuss their greatest challenges and most daring adventures as biologists and wildlife filmmakers.
About the Speakers:
Lizzie Daly
Lizzie is a Welsh wildlife biologist, broadcaster, filmmaker and conservationist. A healthy curiosity for the natural world has led her to conduct research and make wildlife films all over the world.
Over the last few years, her passion and expertise has taken her to work and travel to Australia, New Zealand, Kenya, Panama and extensively across the UK and Europe. She has also worked in Chile, Peru, Patagonia, South Africa, Sweden and Antarctica to film and conserve a range of species. She has worked as a presenter on Cbeebies, CBBC, National Geographic, BBC Two, Animal Planet and has been a regular host on the BBC Earth Unplugged YouTube channel. In addition to broadcasting work, Lizzie continues to push her own wildlife films on her YouTube channel, Lizzie Daly WildlifeTV.
Dan O'Neill
Dan's thirst for adventure and the natural world has taken him to some of the most remote places left on Earth from the Mayan temples of the Yucatan and ancient civilisations of Southeast Asia to the mountains of North Africa and the deepest parts of the Amazon rainforest.
His background as a field biologist has equipped him with an extensive knowledge of rainforest biodiversity and survival skills, particularly in the Neotropics. In 2019, he was part of a 7 person expedition to the headwaters of one of Guyana's most remote rivers – the Rewa – in search of wild animals that had never seen people before.
With conservation dreams in mind, Dan created Wilderland Film Festival – the UK's first ever touring wildlife film festival which toured theatres nationwide in Autumn 2019. Alongside the festival, the Wilderland TV YouTube channel has already gained 12,000 subscribers and continues to share independent wildlife films from around the world.
3pm – 4pm