Alex McAleer – Mind Reader Extraordinaire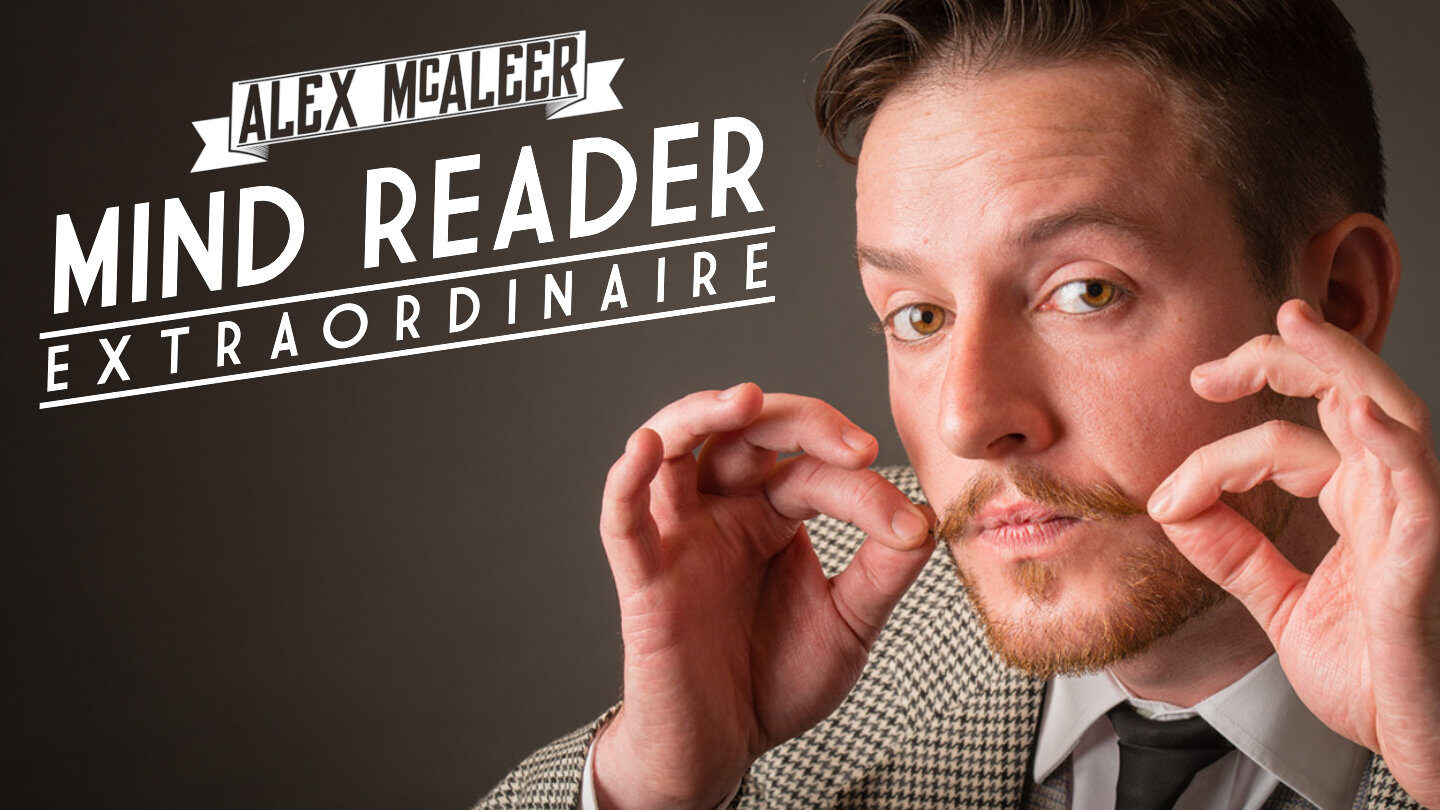 Alex McAleer possesses the uncanny ability to apparently tap into his audiences' minds and read their thoughts at will.
Honing his craft for over a decade, Alex has played to packed houses at Fringe World in Australia, toured the UK, USA, & Canada with one of the world's largest touring magic shows 'Champions of Magic' and made countless television appearances around the world including NBC's Access Hollywood and BBC's Blue Peter.
The socially distanced show is interactive and engaging, funny and compelling, combining contemporary mind-reading with sharp wit and a flair for showmanship.
"A sheer force of wit, charisma and style" AVENOIR MAGAZINE
"McAleer has made a career of those you've-got-to-be-kidding-me moments" BOSTON GLOBE
"A master of the mind" ★★★★ THE WEST AUSTRALIAN
"Charismatic charm and devilish good looks… The best thing I've seen in theatre for a very long time. I could have watched this performer all night as his talent to entertain was enchanting and jaw-droppingly good." NORTH WEST END
"Smart, confident and entertaining" THE MAGIC CIRCLE